On 9 August 2010 Ed Stafford completed his walk along the length of the Amazon River, becoming the first person to do so. The journey, taking two years, four months and eight days, was one of staggering endurance and fortitude and put Ed in front of audiences worldwide. Since then, he's worked with the Discovery Channel on a range of programmes including Marooned with Ed Stafford and Ed Stafford: Naked and Marooned.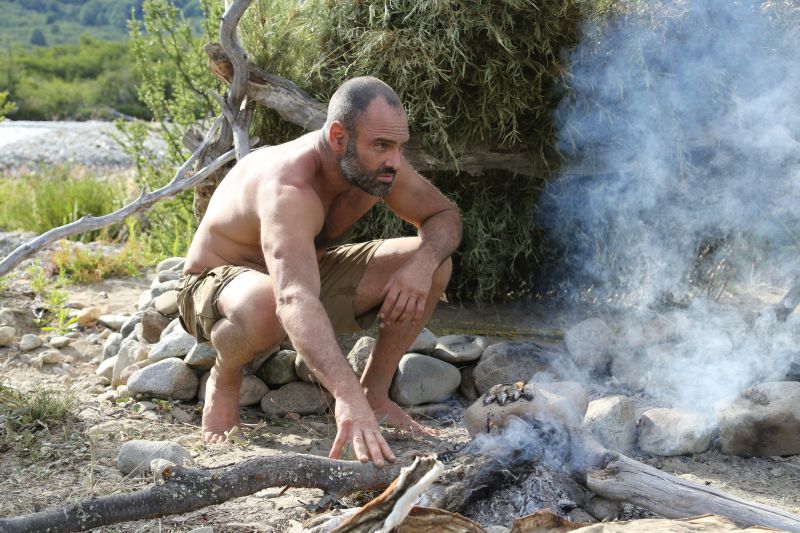 Over the years he has faced wild weather, challenging environments and extreme isolation. Here, he reveals five of his most dangerous moments to date…
5. Walking through the Red Zone in Peru
Being held up at gunpoint by drugs traffickers who thought I was a journalist reporting on their illegal activities. They all thought it was hilarious that I was surely going to die.
4. Being held up at arrow-point by Asheninka Indians in the Amazon
After being threatened that they would kill me if I walked through their land, they were pretty miffed to find me (attempting) to sneak through. In fact, the women were scarier and were armed with machetes.
3. Coming face to face with a hippopotamus in the Okavango Delta
I looked up and a two-tonne hippo was sniffing my fire only a few feet away. I filmed it for about 10 seconds and then escaped up a tree, as hippos are said to be the biggest killer in Africa.
2. Being arrested by an indigenous tribe on suspicion of murder
A local man went missing and because I turned up with a white face, I was number one suspect. Eight hours of interrogation followed and included them being furious that the Queen hadn't personally signed my passport.
1. Being bombed by the Taliban in Afghanistan whilst working with the United Nations
I had set up an improvised electoral planning office at the airport and we heard explosions and then the ground shook. My colleague ran around the unprotected hut shouting, "Don't panic Captain Mainwaring!"
Keep up to date with Ed's adventures by following him on Facebook, Twitter and Instagram, or by checking out his website.