One incredible adventurer. The world's most enormous mountain range. And a horse called Robert. This is the story of Eliott Schonfeld, the remarkable French adventurer who decided to take on the world's greatest mountain range, alone and unsupported with just his horse and a camera for company.
Eliott Schonfeld: The minimalist explorer
The 25-year-old French explorer has made it his mission to discover the wildest places on Earth, stripped back and without the comforts of modern equipment or clothing, to find out what it really means to survive the wilderness. At just 19, Eliott found himself lost in an Australian rainforest for a number of days. It was here that, despite terrifying desolation and desperation, he discovered a love affair for the world's most remote and extreme environments.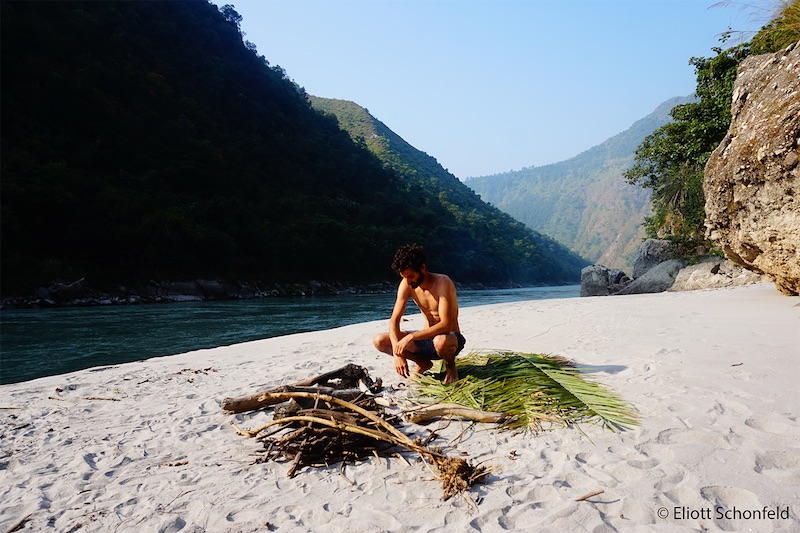 Since then, Eliott has travelled to the far corners of the globe, eschewing down insulated jackets in favour of natural skins and a bamboo bag. He hopes that this minimalistic approach to exploration will help him to better understand the world and mankind's place within it. He has shivered among the glaciers of Iceland, struggled through the searing heat of the Gobi Desert and even come face-to-face with grizzly bears in Alaska, but for his latest expedition, Eliott chose the mighty mountains of the Himalayas.
During his four-month, 1,200-mile traverse of the Himalayas from west to east, Eliott was led far off the beaten path, through immense valleys and glaciers from Ladakh to Nepal. With soaring, snow-laden peaks in all directions, civilisation could not have been further away. Eliott had just his trusty steed, Robert, for company, who struggled along through the snow and skated over thick ice. Meanwhile, Eliott himself began to wonder if perhaps this time, he had renounced too much in the way of equipment. Had he gone below the bare minimum needed for survival?
Eliott Schonfeld and adventure filmmaking
The one piece of equipment Eliott chose not to forgo on this amazing adventure was his camera, so that our unbelieving eyes could witness his incredible journey. Astounding to think that as he fought on through the bitterly cold nights with not even a tent, sleeping bag or lighter, he was still able to document his progress for the world to see.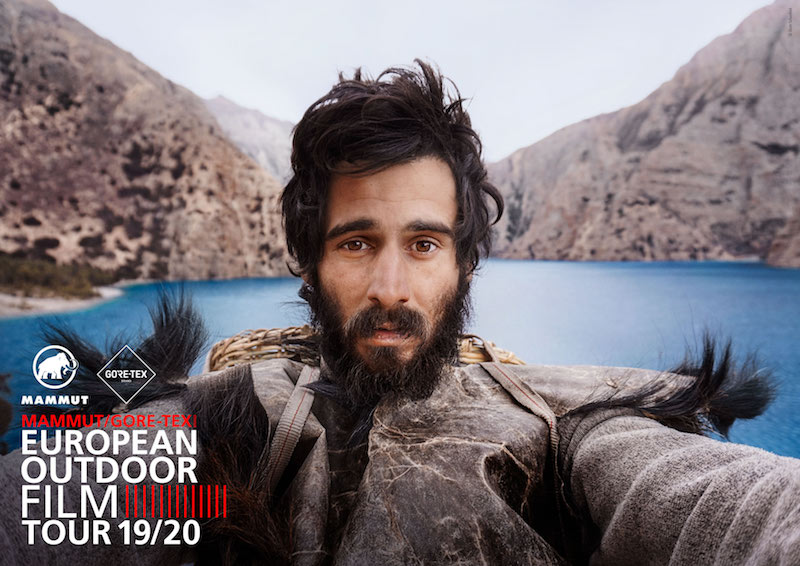 You can watch the whole astonishing adventure at the premiere of his film Le Minimaliste – An Himalayan Adventure at the European Outdoor Film Tour, along with a selection of other awe-inspiring films and documentaries from adventurers throughout Europe.
The European Outdoor Film Tour
For 19 years, the European Outdoor Film Tour has been connecting the best in adventure filmmaking to outdoor enthusiasts across Europe. Bringing a wealth of inspirational footage and unique travel stories from the wildest corners of the globe, E.O.F.T. presents a yearly programme of world premieres alongside ancillary activities and events.
This year's programme includes Eliott Schonfeld's Le Minimaliste – An Himalayan Adventure, plus Sarah McNair-Landry's Freedom to Roam, which paints a picture of her life as a 21st century nomad and the youngest person to reach the North and South Pole, of her polar guide parents and young life in the North of Canada to her status as the first female Master polar guide in the world. A truly inspiring story.
You'll also get to see a selection of other films covering all kinds of adventures, from roller skating in Rwanda, to the men that were determined to hit a golf ball all the way across the Mongolian Plains.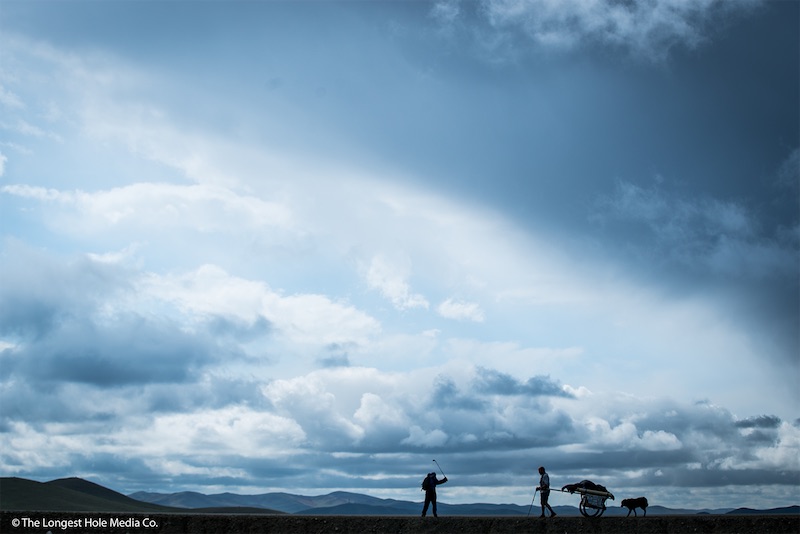 The E.O.F.T. comes to the UK this autumn, kicking off in London at Logan Hall at 8pm on Friday 1 November. The first showing is followed by ten more in cities throughout the UK, ending up back in London on Thursday 14 November. Tickets start from just £13.50.