Low on the money front with all outdoor adventures on the back burner as a result? It doesn't always need to signal doom and gloom.
Just as eager to get back outdoors and extremely curious, we decided to see whether it's possible to plan a long weekend of adventure in Europe for under £250. And we're pleased to tell you that it certainly is!
We've managed to outline a trip to Vienna for three nights including return flights from London Gatwick airport, transfers, accommodation, excursions and transport.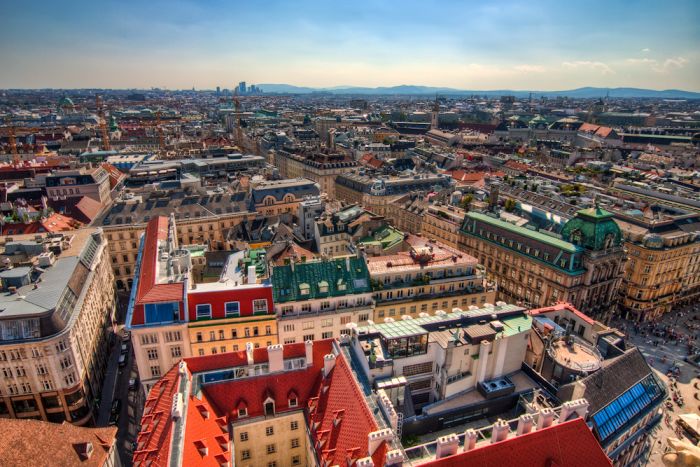 Photo: Miroslav Petrasko
How to get to Vienna
Low-cost airlines such as easyJet are often the saving grace of all cheap holidays. Return flights from London Gatwick to Vienna airport can be snapped up for as low as £60 depending on the dates you select. When you've touched base in Vienna airport make sure you avoid extortionate taxi rides at all costs.  Jump on the train that is just as convenient and a fraction of the price.
Where to stay in Vienna
By this point, I guess you'll be looking for somewhere to drop your load and head into the city to explore. Meininger Vienna Central Station Hostel, which is only a stone's throw away from the city centre, offers rooms for a reasonable price.  A 3-night stay in a 6 bed mixed dorm can be grabbed for less than £25. You can't really argue with that.
What to do in Vienna
Waking up from a well-deserved rest, refreshed and raring to go, you'll be ready to explore the delights that the city has to offer and get some air to your lungs. Only 80 miles, or roughly an hour and a half, outside of Vienna, away from busy shops and tourist-ridden streets, head to Eisenerzer Reichenstein Mountain in the Ennstal Alps to a get a real taste of Austria. It can be reached via train for around £40.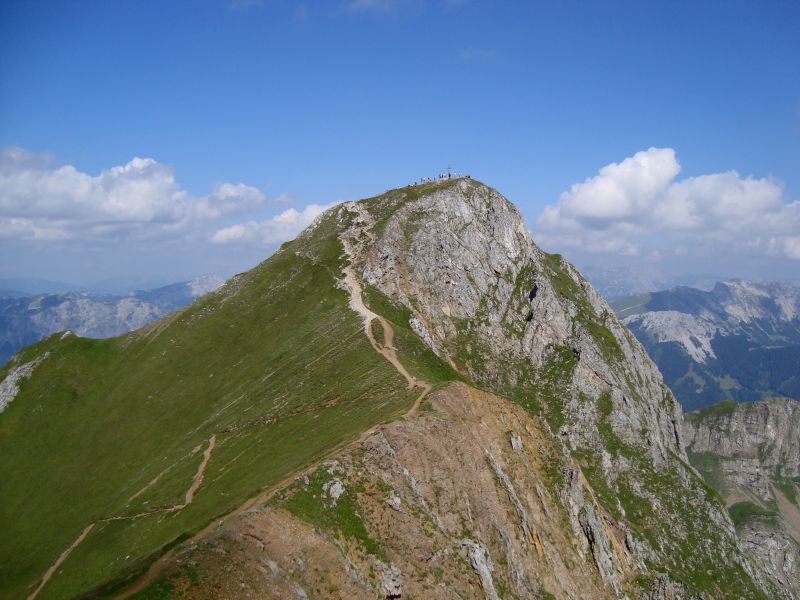 Photo: Ikai
Alternatively, head there on an overnight trip with one of the many trekking companies around. Including transport from Vienna, a guide and a night's accommodation you can enjoy the area for under £100 before heading back to the city.
Walking aimlessly around with a travel guide in hand isn't always the best way to explore a new city.  You've only got four days in this new place, so you want to see as much as you can in as little time as possible. Sit down, put your feet up and get cycling.
Guided bike tours are one of the most effective ways to get to grips with a city's culture, history and local lingo. Vienna Bike Tours offer three-hour bike rides from £22 to look at the city's stunning opera house, Heroes Square where Hitler made his infamous 'Anschluss' speech and the shores of the historic Danube River.
After you've seen the city by foot and bike, how about experiencing it from another angle? Stand-up paddle boarding. Stand-up paddle boarding is a fantastic way to avoid the traffic on the road and streets as you glide down the river. For less than £10 an hour, there is the opportunity to have hours of fun before you prepare for your return flight home.
Intro photo: Jakob Hürner