Endurance athlete and adventurer Laura Kennington has announced plans to circumnavigate three of the Channel Islands this June in her own 'Channel Islands Triathlon'.
The challenge, supported by VisitGuernsey, will see the 29-year-old swim around Sark, kayak around Guernsey and cycle around Jersey over the course of three days.
It's a feat which has never done before and it's one which is sure to test Laura to her limits.  Starting on 11 June, she will first swim five miles around Sark, an island located just off the coast of Guernsey before kayaking 28 miles non-stop around the island itself.
The challenge will then be rounded off with a 45-mile cycle around Jersey on 13 June.
With one of the world's biggest tidal ranges in the world and water temperatures averaging 12 degrees, this is sure to be an extremely physically demanding adventure.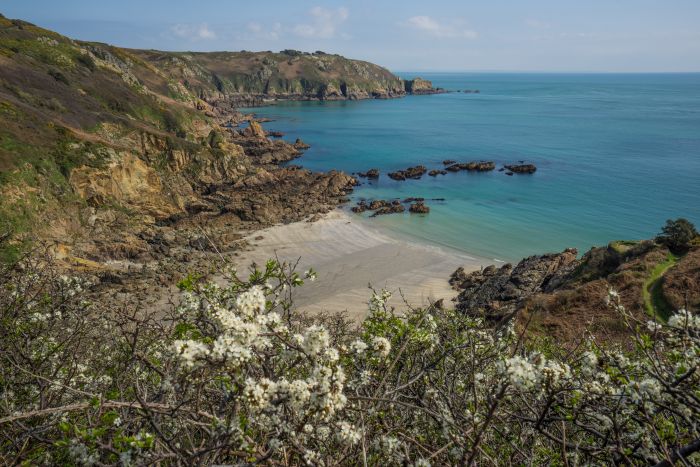 Image courtesy of VisitGuernsey
In preparation for the event, the British athlete has been following a gruelling fitness regime with weight training and endurance-based swimming sessions the norm.
Her past adventures include a 236-mile kayak along the Thames, a 1,615-mile cycle long the Wild Atlantic Way in Ireland and a kayak along the Volga River in Russia (unfortunately, unforeseen safety issues cut this challenge short).
As a supporter of SportEngland's 'This Girl Can' campaign, she is hoping that her experience will help empower women and motivate them to become more active.
You can follow Laura's progress on her website, her Facebook page or on Twitter.