American footwear brand KEEN is often at the forefront of outdoor footwear, with a focus on quality and integrity when designing and manufacturing boots and shoes for a range of outdoor activities. We've been thoroughly impressed in the past by KEEN's offerings and were excited to get a sneak peek at the men's KEEN Karraig hiking boots, which have been designed with European trekking in mind.
The Karraig boot boasts some new features aimed at multi-day trekking and backpacking, such as the high-abrasion rubber tip on the toe section of the boot, which enhances overall durability and protection when hiking for longer periods. KEEN was founded after the creation of the toe-protecting sandal back in 2003, so it's fair to say the brand knows a thing or two in this area.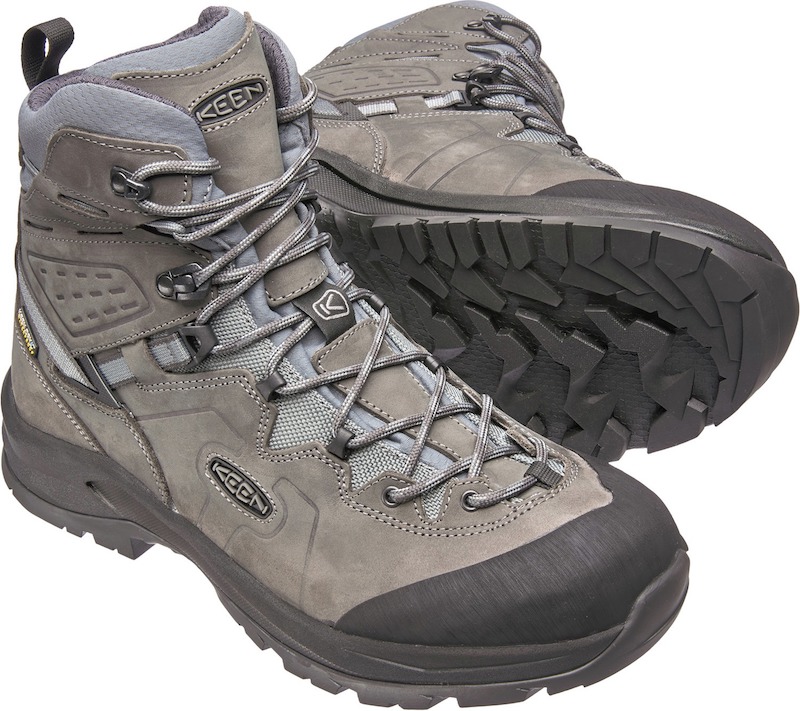 We've also spotted a removable footbed in the sole of the boot, which has arch support to ensure maximum comfort on the trails. The PU midsole and contoured heel lock should offer a fairly secure fit with plenty of cushioning underneath.
If you are heading out on a multi-day adventure, then it's so important that you make sure your ankles are supported to avoid strain injuries when carrying a heavy pack. Like many solid backpacking boots, the Karraig therefore has a full-length upper with integrated support to help stabilise the ankle.
Durability is a key component when it comes to boots designed for multi-day hiking, so it's good to seen KEEN has reinforced the boot with an extra thick rubber outsole that is said to offer excellent grip, with 4mm multi-directional lugs providing plenty of traction. One of the beauties of a long-distance trek is the varieties in terrain and landscapes you are likely to encounter, so this extra level of grip is sure to come in handy whether you're scrambling up some scree or fording a trickling stream.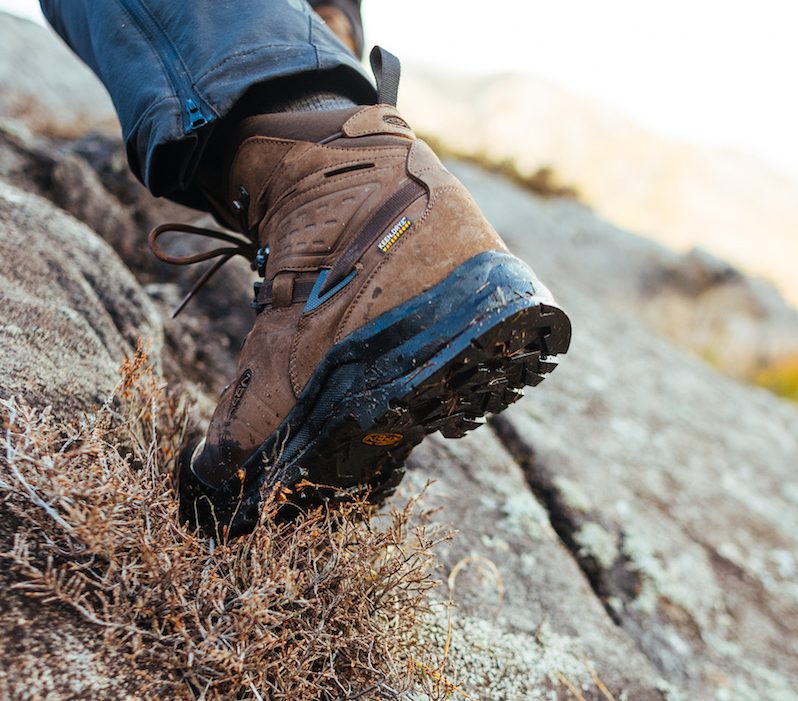 As European weather varies greatly and can certainly be unpredictable, KEEN has also added the brand's signature KEEN Dry waterproof and breathable membrane, plus a waterproof leather outer and performance mesh upper.
What's more, the boots are manufactured in Europe in a bid to reduce the environmental impact and provide quality assurance, so you can rest peacefully knowing your boots have been assembled in the exact location of their intended use.
The KEEN Karraig hiking boots will be available in two colours: a muted grey/green and a russet-coloured earthy brown, both of which look perfect for the trails and everything the outdoors has to throw at them. We certainly can't wait to put them through their paces on a multi-day adventure very soon!
They'll go on sale from the second week of January and will be available on the KEEN and Costwold Outdoor websites.
Watch this space for our full review…