Merrell has been a staple on British high streets for decades now, and in that time the brand has earned a trusted reputation among hikers. One of the company's most iconic lines in this time has been the Chameleon range of boots and shoes, and now Merrell has launched its latest and most advanced version yet, the Chameleon 7.
The range is available as a boot or shoe in both waterproof and non-waterproof versions. We've just received the new Merrell Chameleon 7 GTX women's shoes here in the Adventure Travel office, and we can't wait to give them a go in Snowdonia this weekend. Ahead of the test, we took a closer look at what they're all about.
The Chameleon 7s feature a Gore-Tex waterproof membrane, which is essential of a pair of shoes for the trails as Gore-Tex protection will offer the waterproofness needed while still offering breathability. This means that your feet and socks should stay dry and they shouldn't pong when you take the shoes off after use.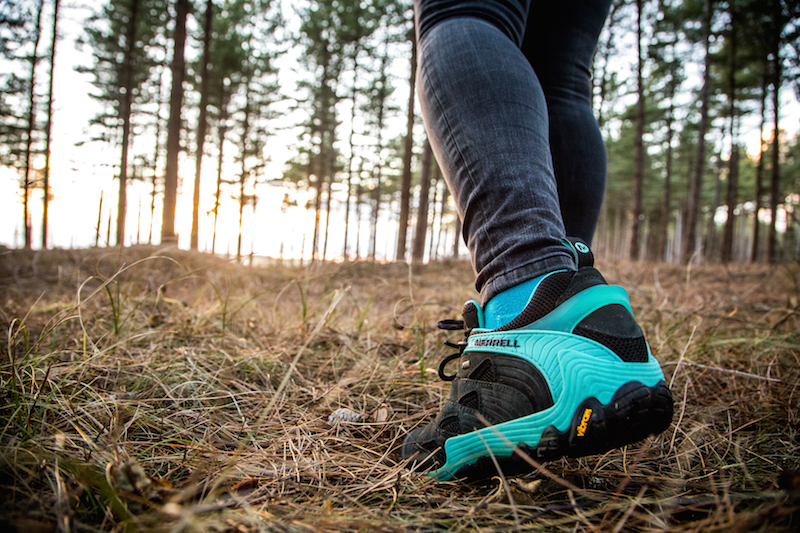 The shoes also feature a Bellows tongue, which is said to keep debris out of the shoes. This is great, because there's nothing worse than a sharp bit of stone getting into your shoes when walking, it can hurt and it's often a right faff to stop, take your shoes off and fish it out.
The Merrell Chameleon 7s benefit from a protective rubber toe cap, which I can feel is excellently sturdy just from feeling them here at my desk. I'll be interested to see how well this feature protects my toes when I'm on the trails this weekend.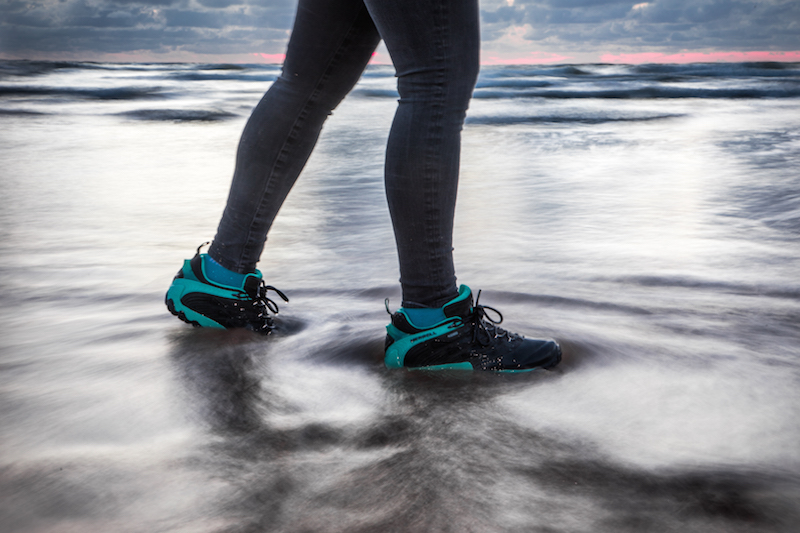 Inside the shoes, there is a mesh lining which has been designed to offer breathability and the heel has been moulded to for added stability. There is also a removable insole which gives optional additional foot support. With these factors combined, the shoes look set to be very comfortable to wear and trying them on here at the office earlier, they felt like a good fit to my feet.
The Chameleon 7 shoes also benefit from a 3mm lug on the under sole, this should help me when it comes to grip (and not slipping over onto my bum) should the trails be wet or muddy on the weekend.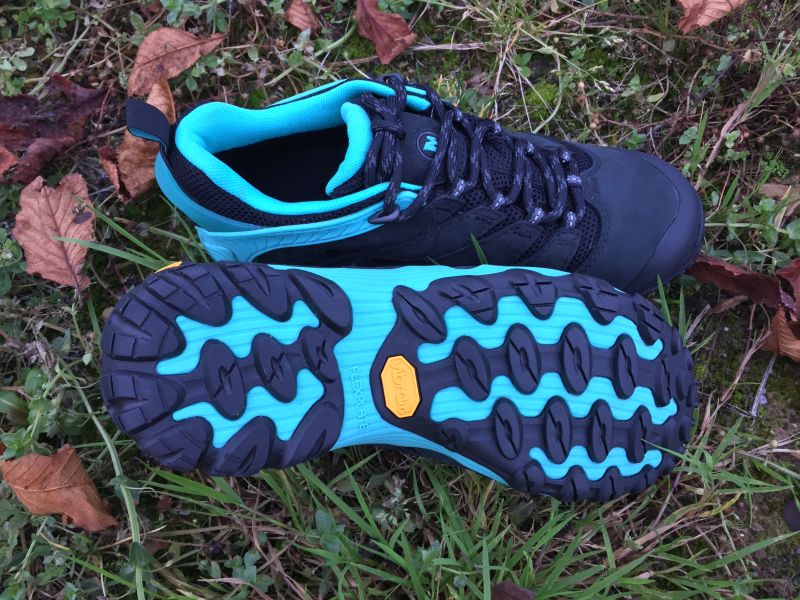 The Merrell Chameleon 7 GTX shoes are available in various colours including Ice, Black, Merrell Stone and Slate, and are currently available at a discounted price of £130.50 on the GO Outdoors website. The shoes I'm testing (pictured above) are in the colour Ice – I think they are really good looking, so I'm looking forward to showing them off this weekend!