Do you ever dream of exploring somewhere no one has ever been before?
Where your boot prints are the only evidence of human existence and your bed is wherever's best for wild camping?
Us too. After the year we've all had, it's time to look ahead and start planning that dream trip. And we can think of nothing better than heading out into some of Europe's most remote spots with nothing but a light backpack and our thoughts for company.
That's why we've teamed up with UK-based outdoor and clothing equipment brand Montane, as it launches its new Gore campaign and the Montane Fleet Waterproof Jacket. Together we've created this list of the four most remote places in Europe that you can visit on that first trip away when travel restrictions are lifted. So, let's get started.
Ushguli – Georgia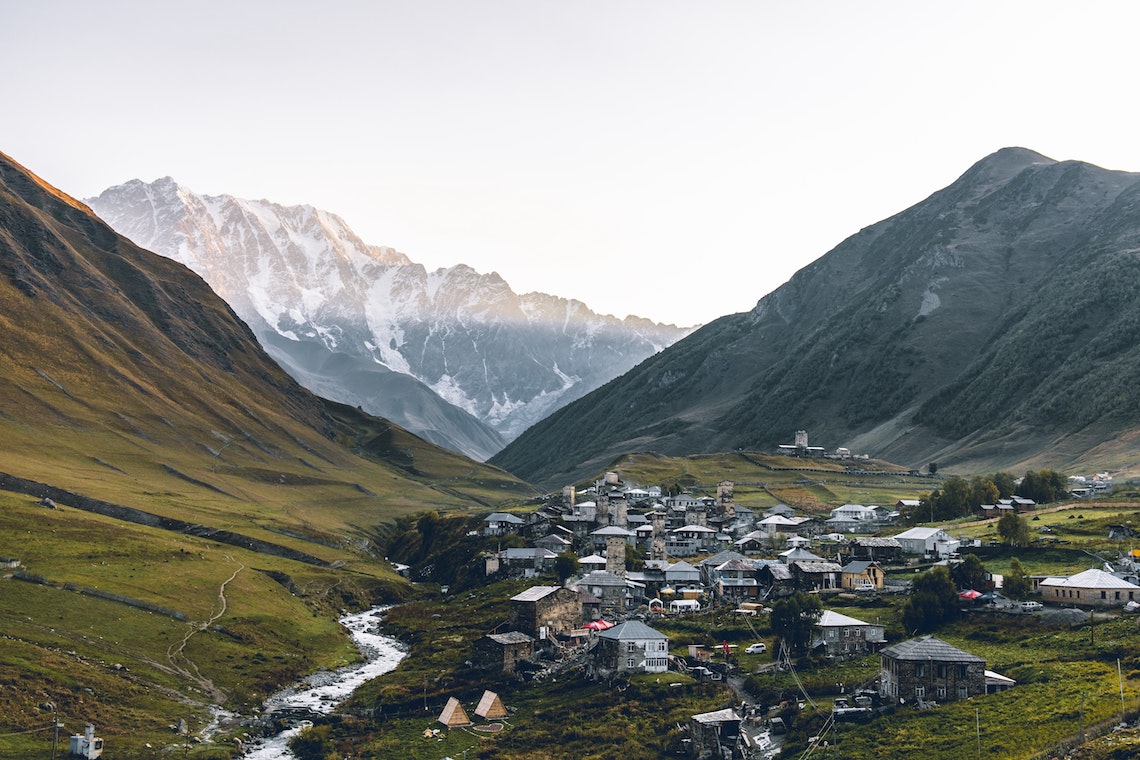 Activity to try: Hiking in the mountains
While there's some debate as to whether Georgia resides in Europe or Asia, we simply had to include this small settlement. A collection of tiny villages located at the foot of Shkhara mountain (5,193m), Ushguli sits at 2,100m above sea level and is therefore one of the highest inhabited settlements on the continent, but it's also one of the most remote.
Covered in snow for over six months of the year and accessible by just a single road, it's no wonder that the region has proved popular with monks, artists, and those quiet souls who thrive on idea of seeking sanctuary.
But, while it may be a slightly lonely place to live in winter, in the summer months the area is transformed as the snows melt. The villages are opened up and the surrounding foothills become navigable again, making it a prime location to load up your backpack with some lightweight outdoor clothing and go trekking in the mountains.
If you're looking to trek for days without seeing anyone else, Ushguli is the place to go.
Hoy, Orkney – Scotland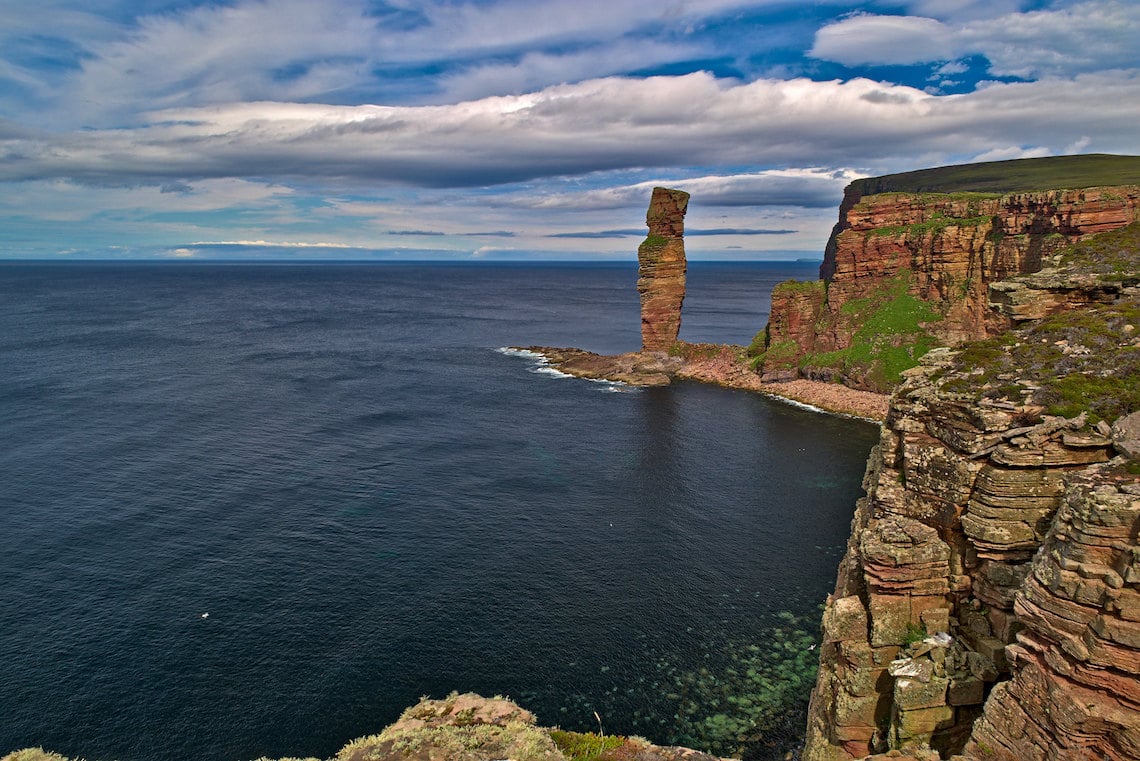 Photo credit: Flickr User Peter Stenzel
Activity to try: Climbing
Although Hoy is the second largest island in the Orkney archipelago, a small clutch of islands off the coast of Scotland, it's still tiny by most standards. Despite covering just 55 square miles and housing around 400 people, this diminutive island draws intrepid travellers to its shores with the lure of adventure at the edge of the UK.
With a rugged coastline waiting to be explored and Scottish laws allowing wild camping, Hoy is ideal for a short solo trip into the wilderness that won't take up too much annual leave. The island also proves popular with climbers, who flock to the island to tackle the infamous Old Man of Hoy sea stack.
Standing at 137m and formed of old red sandstone, the solitary figure of the Old Man of Hoy jutting out from the sea is instantly recognisable. It also poses a tricky challenge for climbers and each year plenty make a bid to sign their name in the summit book, which is hidden in a cairn at the top.
However, if you want to see the sea stack for yourself, or even climb it, you may want to hurry. Coastal erosion on the stack is ongoing and it's likely that, at some point in the future, it will collapse into the sea…
Kirkenes – Norway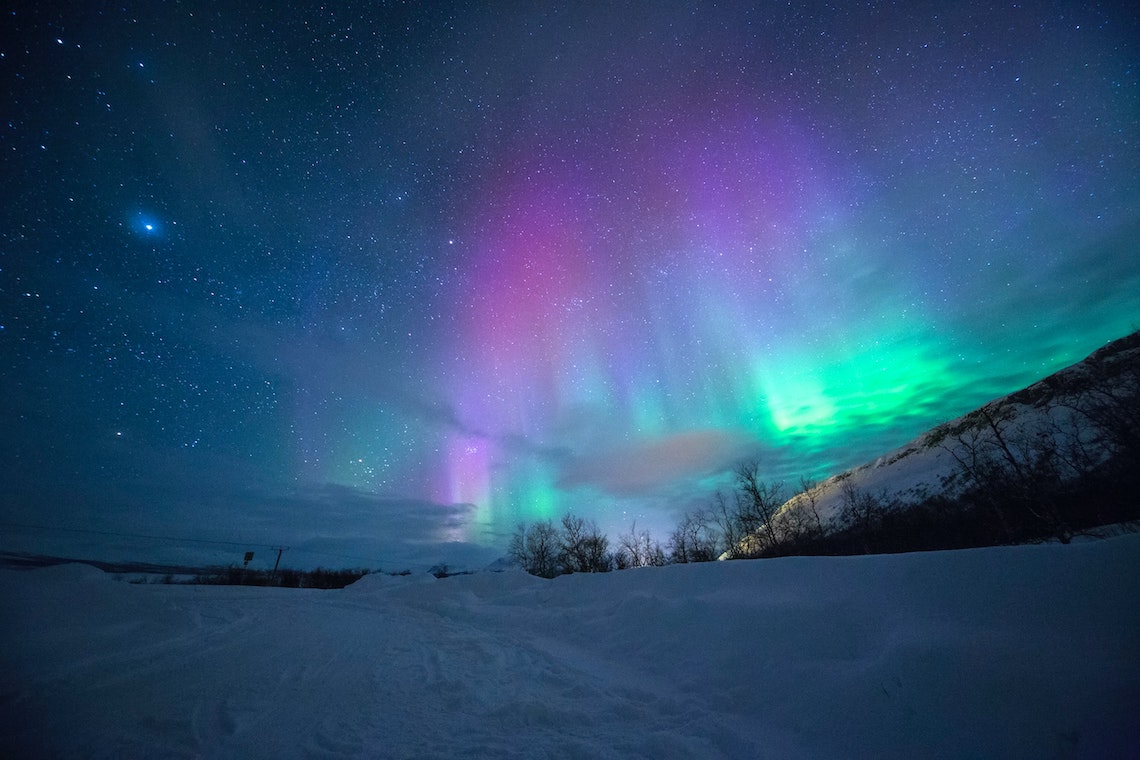 Activity to try: Husky safari
Tucked away in the far north-eastern corner of Norway, the small town of Kirkenes lies at the very edge of mainland Europe. Just a few miles from Norway's only land border with Russia, and 250 miles north of the Arctic Circle, the area is transformed into an icy wilderness during winter. And it's this time of year that is best to visit, when travellers can observe two unique natural phenomenon.
The first, and most stunning of the two, are the aurora borealis, also known as the northern lights. They can be seen in the skies above the town, when bands of coloured lights streak across the sky (as pictured above). The second phenomena that the region experiences are Polar Nights, when darkness lasts longer than 24 hours and it's 'night-time' for around three months of winter.
Alongside these unique natural sights, there's also plenty of winter activities to be enjoyed, including snowmobile riding and husky safaris. If you're looking for a wintry wonderland to experience your own Arctic adventure this year, this corner of Norway is the place to go.
Faroe Islands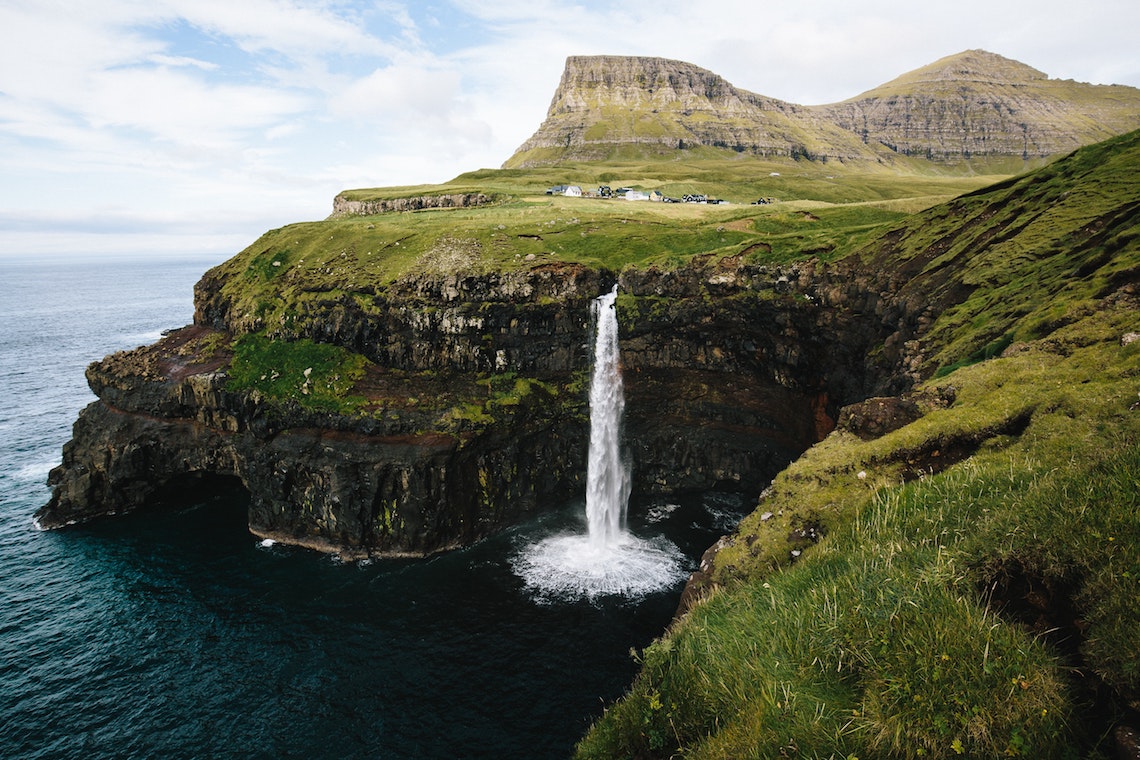 Why don't you try? Bird watching
Standing all alone in the North Atlantic Ocean, the Faroe Islands are undoubtedly one of the most remote places in Europe. Made up of 18 major islands and countless smaller ones, the Faroes' closest neighbours are Scotland and Iceland, both located over 200 miles from its shores.
Steep-sided cliffs, rolling hills, and deep fjords make exploring these isolated rocky islands a truly memorable experience. Simply hiking around the islands will make you feel as if you're the first person to explore their rolling green hills, while the stunning sights will have you filling up memory card after memory card with photos.
Away from exploring on foot, tiny picturesque fishing villages offer a chance to sample the unique local Nordic culture and cuisine, which is hearty and typically based around meat, seafood and potatoes. It's also worth keeping your eyes on the skies while exploring the Faroes, as a number of eye-catching seabirds call the islands their home, including Atlantic puffins.
Whatever you choose to do, there are few places better suited to getting away from the hustle and bustle of everyday life and embarking on a solo adventure than the Faroe Islands.
Gearing up for your trip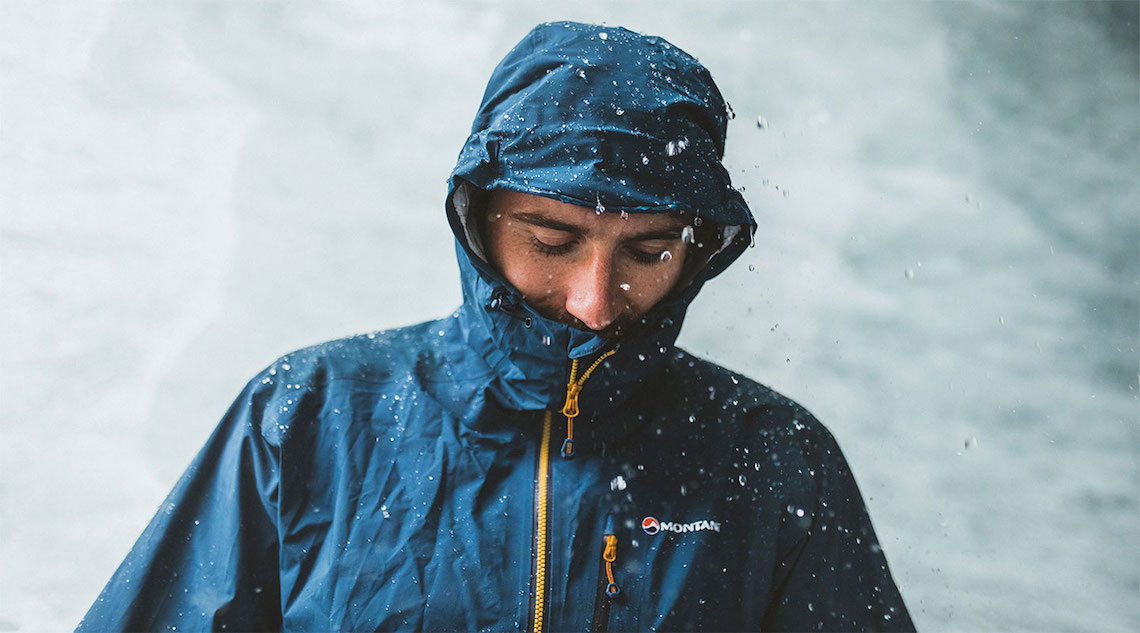 If you're heading off on a solo adventure, you'll want to be prepared for any eventuality. This is especially true if you're travelling to some of these remote places in Europe, where the weather can change pretty quickly.
Montane's new Fleet Waterproof Jacket is part of the company's Gore campaign, designed to push you beyond 'the usual' and engineered to be the perfect, unfailing companion on such adventures.
Made with a Gore-tex active shell, the Fleet Waterproof Jacket is lightweight and specifically geared towards comfort and movement, making it ideally suited for a range of activities. Whether you're scaling the Old Man of Hoy or exploring the Faroe Islands, the Fleet offers durable, waterproof and windproof protection that you can whip out of your backpack without fuss whenever the weather turns.
Check it out on Montane's website HERE.