www.hellyhansen.com | £75
Helly Hansen has been making Lifa base layers since 1970, so I decided it was about time I tested one out to find out what all the fuss was about. A last-minute ski trip to Chamonix seemed like the perfect opportunity to find out exactly how warm the Lifa Merino base layer really is.
First things first, Helly Hansen has catered for all tastes with a wide selection of styles and colours, including some lovely graphic prints. I went for a creamy white graphic print, hoping it would help me blend in with the local Savoyard style.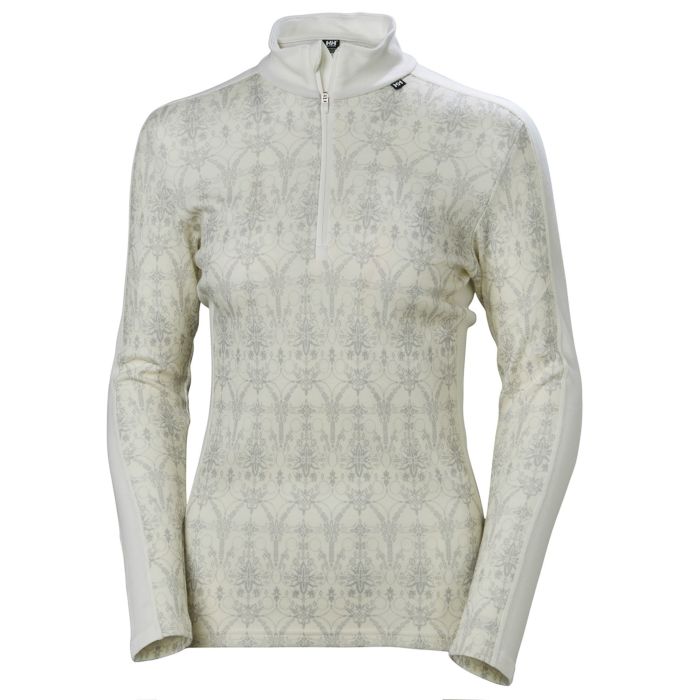 In terms of construction, the base layer is 100% merino wool exterior with a Lifa technology interior. The good thing about this 2-in-1 system is that the benefits of the merino wool are not blighted by an infuriatingly itchy fabric. I was actually quite relieved as soon as I first tried it on; the fabric felt comfy and warm against my skin without the tell-tale scratchiness of wool. I ordered a size small, and it was bang on in terms of fit.
We were skiing in December, and the weather in the Alps is famously unpredictable at this time of year. Temperatures can easily plummet, so it's best to be prepared with the warmest thermals you can get your hands on. On the first day, I layered up with the Lifa base layer, several mid-layers and my ski jacket on top.
Despite an unusually wet start to the day, with sleety rain coming down in droves, temperatures were mild and I was comfortably warm. The rest of the day got gradually wetter and colder until every single layer I had on was sodden, including my thermals.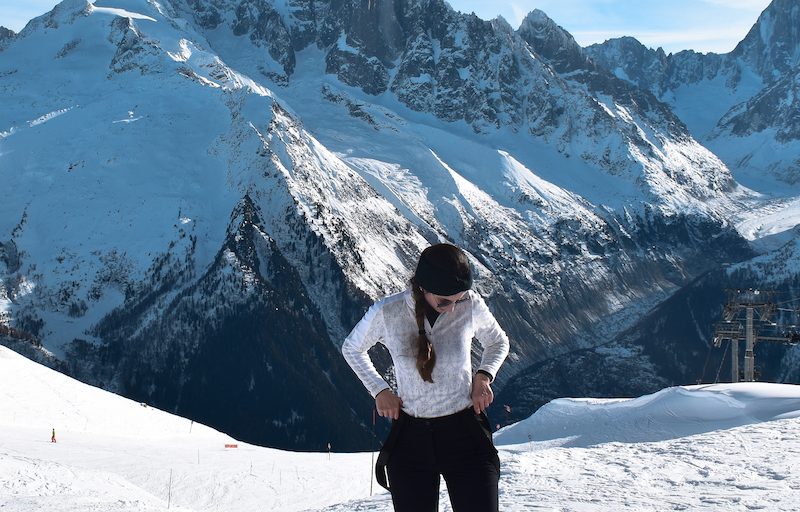 I was worried that they wouldn't dry out in time for the following day, but I was pleasantly surprised how quickly the fabric dried out. We were lucky to get blue skies for the rest of the trip, meaning on some days I was able to just wear the Lifa base layer with a ski jacket over the top. This was perfect as I wasn't getting too hot with the sun beating down, but I still stayed nice and snug late into the afternoon, long after the sun had dipped below the mountain tops.
On the odd tricky black run I did feel myself working up a sweat, but any moisture quickly disappeared, and the top was fresh and dry each morning when I went to put it on – with no trace of odour. The high neck is great for keeping the whistling cold mountain air off your neck, while the half zip means you can ventilate when you need to.
At £75, it's certainly not the cheapest base layer on the market, but if you're looking to invest in a reliably warm yet surprisingly quick-drying base layer then it's certainly worth the money.
Helly Hansen Lifa Merino Base Layer Verdict
If you need something ultra warm for winter in the mountains, then you can't go wrong with this excellent quality base layer.