www.hellyhansen.com |£75
Based on Helly Hansen's popular Lifa range of baselayers, the Helly Hansen Life Mid-layer is a new product from the company. The fabric is lightweight, incredibly soft and offers low water absorption rates and quick drying times.
Helly Hansen also claims that the Lifa fibres used in the mid-layer have the 'lowest heat conduction rate of all known textile fibres,' which means that the Lifa Mid-layer is a great insulator that will retain heat exceptionally well.
While we don't have the means to scientifically test Helly Hansen's claims when it comes to Lifa fibres, we do know that the Lifa Mid-layer was very warm and cosy. This is all the more impressive when you consider how light the garment is – just 460g for a size XXL – as well as how small it can be folded down, having minimal impact on your packing space.
The Lifa Mid-layer offers a traditional style and fit. There's a full length zip, two zip-up handwarmer pockets and a collar to help keep warmth in. Helly Hansen's trademark chevrons run down both arms and the result is a mid-layer that looks just as great in the pub and around town as it does on the hills.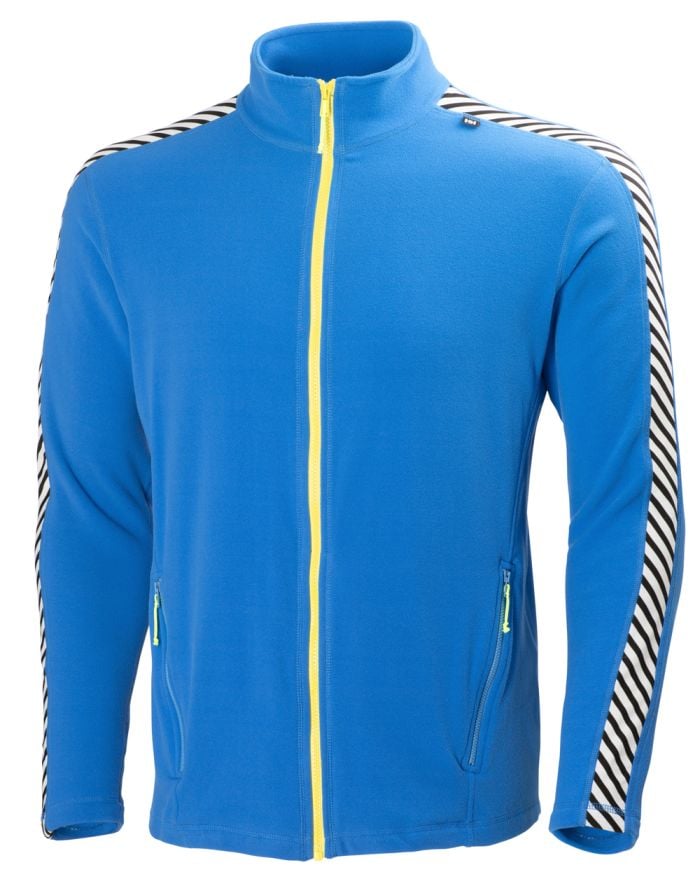 While the Lifa Mid-layer might not be the most exciting product to look at, there's just something about it that makes you want to put it on. The super soft fabric makes it a pleasure to wear, while it also provides a surprising amount of warmth for such little weight.
Helly Hansen Lifa Mid-layer Verdict
This is a mid-layer which offers a lot of warmth for a little weight, and is characteristic of the Helly Hansen classic style and fit.