In 1971, Bo Hilleberg established Hilleberg AB, a forestry equipment and management company, in Sweden. Bo soon discovered that his vocation of forestry held much less interest for him than his life-long passion for nature, and he started experimenting with making outdoor gear. "When I was growing up, there was a forest behind our house, and I spent as much time as I could in it," he says. "Autumn and winter weather fascinated me, and I would sit in "my" forest and listen to the wind for hours. When the foxes howled and the deer cried in the night, I felt like I was deep in the wilderness – and I loved it."
Where it all began
As a young man doing his compulsory service in the Swedish military, he had joined the "mountain rangers," a small, specialized unit based in Kiruna, far above the Arctic Circle, that trained for independent operations behind enemy lines. "This training offered a real outdoor education, since each man had to carry his gear, cook for himself, and be able to survive in the mountains in all weather conditions," says Bo. "Here I learned how to take care of myself in the wilderness, and I fully developed my love of getting out, seeing new places, making camp, living the camp life – a love that has never changed." After leaving the military, Bo worked as a forester, but he spent as much time as possible in the mountains, both on personal trips and as a leader for outdoor educational groups and clubs.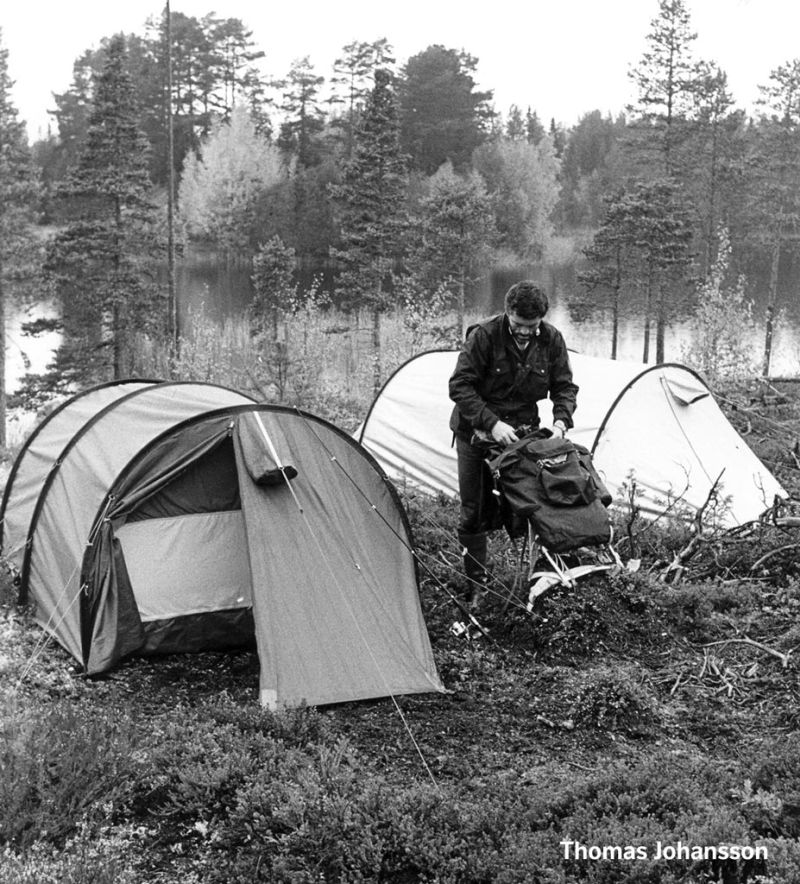 Photo: Thomas Johansson
After so much time in the outdoors, he had become terminally frustrated with the function of the tents of the day. He envisioned a tent that would eliminate the hassle of separate rain fly, one that would pitch in one step. In 1973, he and his wife (and business partner) Renate transitioned Hilleberg from a forestry concern to a full-time tent company whey they introduced their first tent, the Keb, which was the first commercial tent with a linked inner and outer tent.
Hilleberg in the 21st century
Today, Hilleberg offers nearly 40 different tent models, and has over 60 employees in three facilities in three different countries. But Hilleberg is still proudly a small family company, with a dedicated hands-on approach and a unique blend of old school craftsmanship and technical innovation.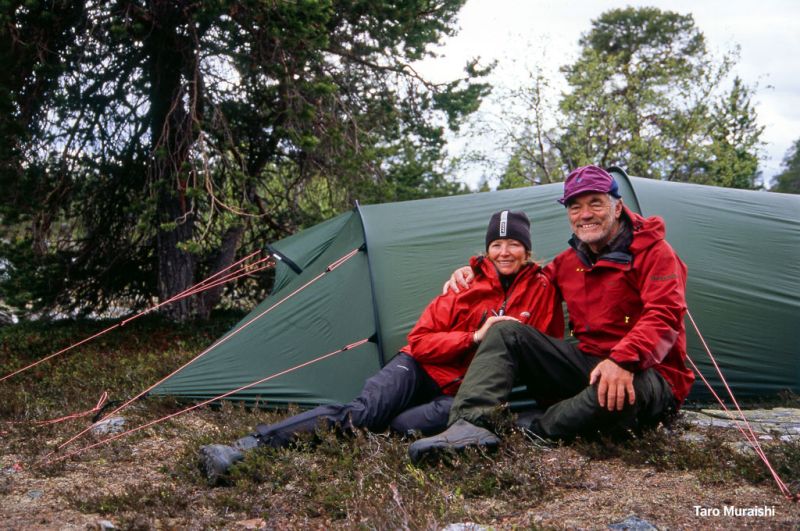 Photo: Taro Muraishi
From the beginning, Hilleberg's approach to making tents has been rigorously functional, says company founder Bo Hilleberg. "I have always believed that function comes before design, and that good function almost always looks really good." First, he explains, they define the capabilities of the tent or shelter envisioned. Then they build it for its desired performance with the most advantageous balance of six essential principles: reliability, adaptability, ease of use, durability, and comfort, all at an appropriately low weight for the intended performance range.
"We don't typically think in terms of design," says Bo. "Instead, we think about finding better solutions. Every model of tent we make has been about a solution rather than a design. In fact," he continues, "we don't have 'designers' at Hilleberg; we have a product development group, and we have constructors who make the tents, and build the patterns. We look at what we want to accomplish, and find the best way to achieve that function. Once that is done, we test it, for quite a long time, in both the lab and outdoors." The company believes that this method yields the highest performing backcountry shelter solutions available.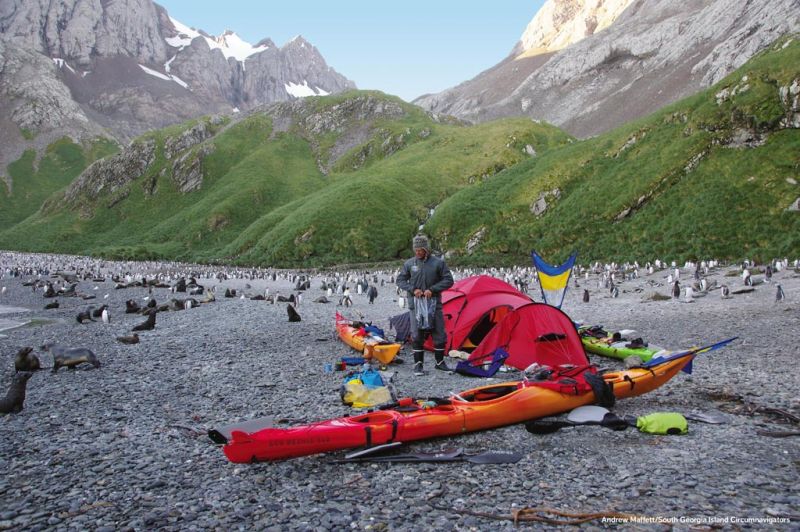 Photo: Andrew Maffett / South Georgia Island Circumnavigators
Manufacturing quality control is crucial to Hilleberg's function-first philosophy. From its inception in the early '70s to the mid '90s, Hilleberg tents were made in Sweden, near the company's headquarters in Östersund, ensuring constant communication and quality control. In 1996, the company moved production, but rather than going fully "off shore" to Asia, they deliberately chose to stay in Europe by creating their own facility in Rapla, Estonia. "Estonia has long had a strong textile production industry, so it has a good pool of highly skilled workers," says Petra Hilleberg, Hilleberg's CEO and Bo's daughter.
"It is also only a short plane ride away from our Swedish headquarters, so this allows us to work with greater efficiency, and to maintain maximum control over quality. Estonia's laws and ethics are very similar to Sweden's, as well, so we can ensure that our facility has the same standards for working conditions that we have always embraced. And Estonia's close proximity also means less travel, which equals less impact on the environment."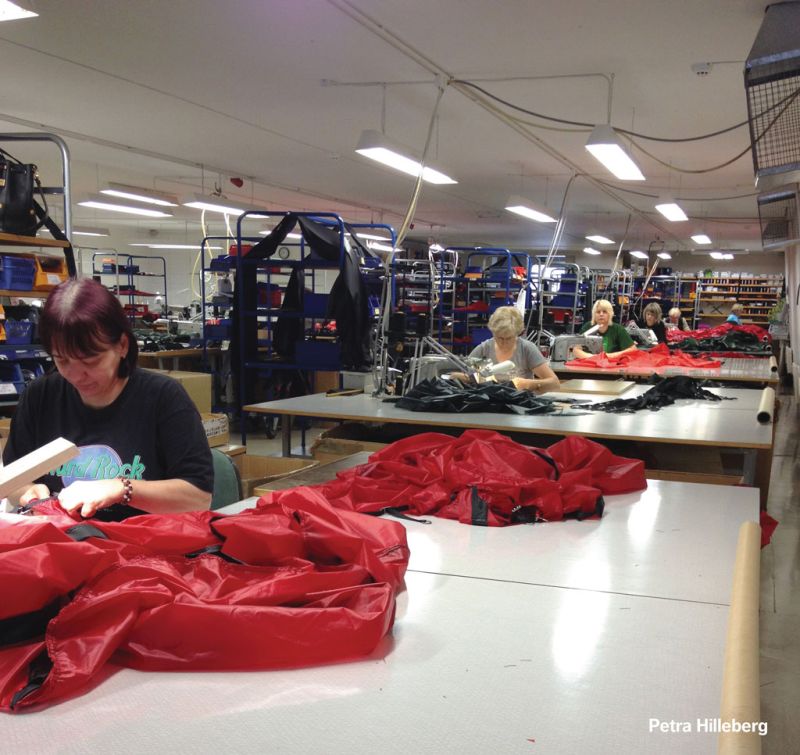 Photo: Petra Hilleberg
This "less impact" concept is as integral to Hilleberg, as is their commitment to quality. In fact, the company has their own "Responsibility Code," which both guides all facets of their operations and governs all aspects of the company's sustainability plan as follows:
1. We are responsible for making the highest quality tents that do what they're supposed to do, with no compromise.
2. We are equally responsible for using materials and practices that make as little negative impact on the world around us as possible in the process.
3. We are responsible for constantly reviewing the balance between point one and two, and for always working towards both greater function and less negative impact.
"At its heart," says Petra, "our Code comes from what we have always believed about integrating nature and the outdoor life with everyday life." In practice, she goes on, it means that "we strive to make the most functional yet simplest-to-use products we can; to build them so they last a long time; to make sure that they work well for what they are designed to do; and to have the capability to repair our tents when necessary. We work to foster long-term, integrity-based relationships with our suppliers, our retailers, and our customers. We ensure that all those who work for us have clean, safe working conditions, and are treated fairly and with respect. And we talk honestly about our products and how to use them."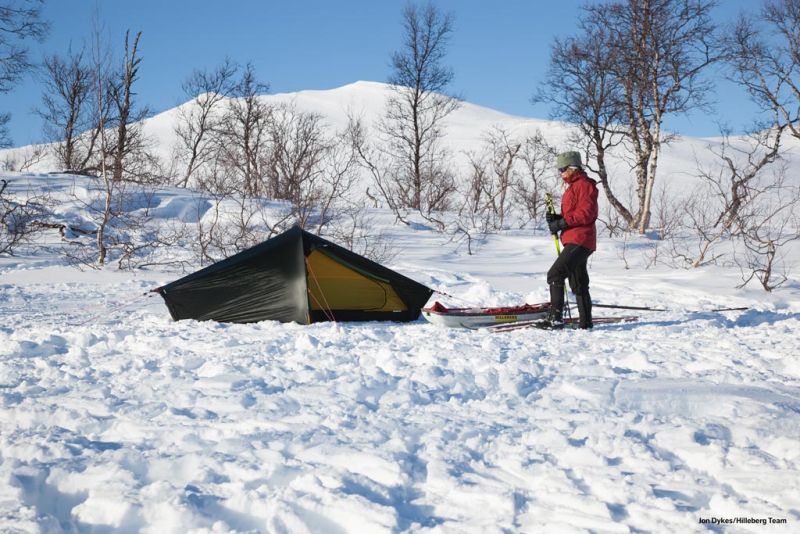 Photo: Jon Dykes / Hilleberg Team
Echoing his daughter's words, Bo Hilleberg sums up the Hilleberg way of doing things. "The concepts of simplicity, engagement, and leaving as little an impact as possible on one's surroundings transfers directly to how we run our company, and they have been guiding us since we started Hilleberg over 45 years ago."
Featured image: Will Copestake