The Greek island of Corfu is a well-known and ever-popular destination among tourists for package holidays, resorts and sandy beaches. But worlds away from these exists a lesser-travelled side to the island waiting to be explored. Guidebook author Gillian Price reveals everything you need to know about the Corfu Trail…
What is it?
The Corfu Trail begins at the far southern extremity of the Greek island of Corfu and goes all the way up to the northern tip, weaving in and out of laid back villages and gorgeous stretches of coast. Worlds away from the resorts.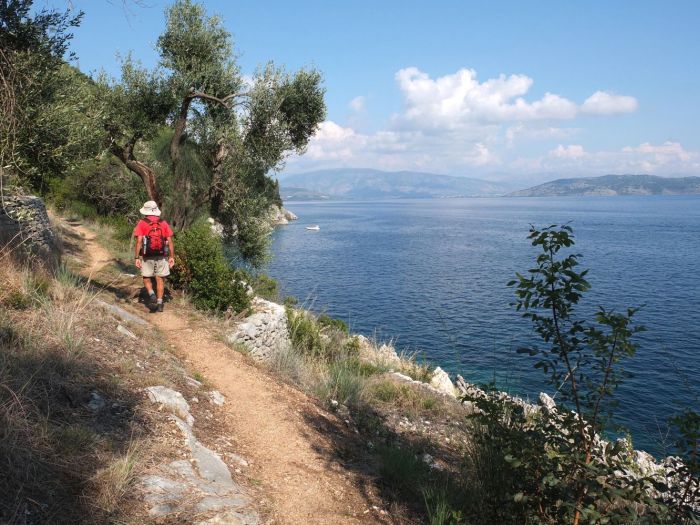 Where is it?
The Greek island of Corfu, off the western Ionian coast, near Albania.
Why did you decide to walk the Corfu Trail?
We were hankering after sunshine after a rainy alpine summer. The Mediterranean appeal – flora, people, accessible by ferry. Beaches with turquoise water (you can enjoy a swim nearly every day after walking). Gerald Durrell (My Family and Other Animals) nostalgia. Wanted to see a gecko. And my Venetian husband had ideas about visiting part of his city's former empire so we decided to trek across it.
Did it live up to its appeal?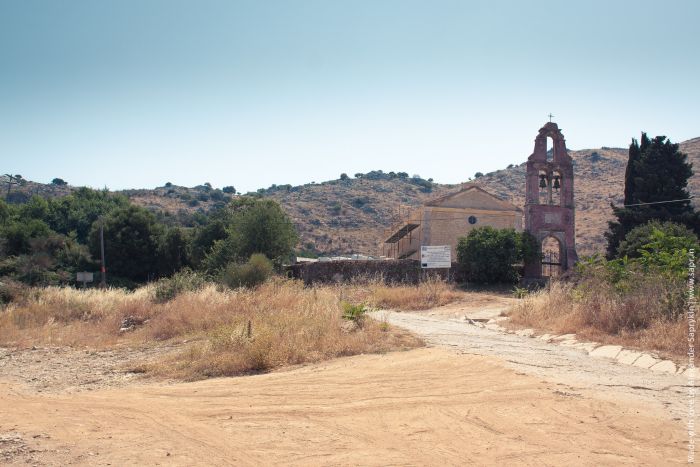 Photo: Alexander Saprykin
Oh yes. I had no idea there was so much beautiful countryside on Corfu. Hills and mountains as well as lakes, lagoons and monasteries in panoramic spots.
How about the logistics?
Not brilliant but no problem now that the Cicerone guidebook has come out! You do need to hunt around a bit for landmarks in some places. There's plenty of accommodation in flats, hotels or camping – all very, very reasonably priced.
Why should everyone else walk the Corfu Trail?
There are many other beautiful hikes in Greece, but the Corfu Trail opens your eyes to the island's delightful countryside and amazing landscapes.
Fast facts: The Corfu Trail
Trail length: 93 miles
Starts: Kavos, southern Corfu.
Ends: Agios Spiridonas, northern Corfu.
How long does it take? Ten days.
What should you pack? Swimming cossie, couple of T-shirts, light fleece and wind jacket.
When should you go? Between May and October.
What are the dangers? None!
What are the highlights? Lake Korission, Halikunas Beach, Paramonas, Agios Georgios (north), Mount Pandokratoras, Old Perithia…
Get the guidebook? Walking and Trekking Corfu by Gillian Price, published by Cicerone 2015.
The introductory image to this article is of Lake Korission in Corfu.  For image source click here.