Pure Safari's Tanzania SkySafari is a bespoke blend of incomparable game-viewing opportunities, luxuriant accommodations, intimate dining choices and tailor-made experiences all combining to create a series of unsurpassable, lifelong memories.
The only one of its kind; inspiring, authentic and holistic, the SkySafari engages every sense from beginning to end. Experience Tanzania's safari circuit in the lap of luxury. Fly to and from each destination in the luxury of an executive aircraft, stay in world class accommodation while feasting on gourmet cuisine and quenching the desire for the adventure leading you to experience our Africa in awe and wonder.
SkySafari encompasses the very best of Tanzania's wondrous landscape. From the foothills of Kilimanjaro's sister mountain, Mount Meru, to the magical tree houses in Tarangire, and from the drama and beauty of the Ngorongoro Crater and Serengeti plains to the island paradise of Zanzibar, SkySafari delivers the ultimate African experience − without exception.
Featured properties within the itinerary are; The Arusha Coffee Lodge, Tarangire Treetops, The Manor at Ngorongoro and Serengeti Migration Camp. Making up the Elewana portfolio in Tanzania, these award winning properties are small and intimate. Experience a chic plantation house at The Arusha Coffee Lodge, an intrepid Tree House at Treetops, a lavish estate home at The Manor and a luxurious tented camp in the Serengeti.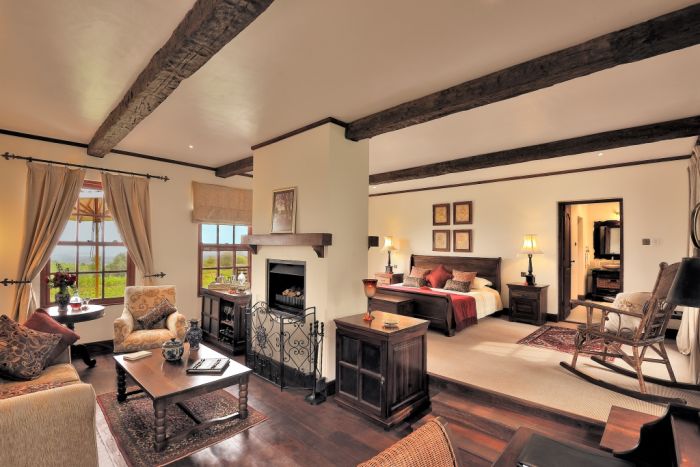 Enjoy 10 % discount on the following departures during East Africa's Green Season:
26th of April 2015  |  18th & 24th of May 2015  |  16th & 30th November 2015  |  10th of December 2015
For more information head to www.puresafari.com.