India is renowned for being an adventurer's paradise, and it's not hard to see why thousands of travellers flock there every year. From fascinating architecture to blissful national parks, this south Asian country boasts a multitude of the world's most spectacular sights, and also shares the impressive Himalayan mountain range with some of its neighbouring countries.
With the above in mind, we set out to find nine photos that show India really is the perfect adventure destination. So, without further ado…
1. Zanskar Frozen River, Ladakh
Quite possibly one of the most stunning treks in India, the Chadar Trek takes hikers through the stunning frozen scenery of the Zanskar River. The route takes you past such sights as giant frozen waterfalls, awe-inspiring mountains and magnificent ice cliffs, and if you're lucky, a glimpse of a mountain fox.
2. Valley of Flowers, Garhwal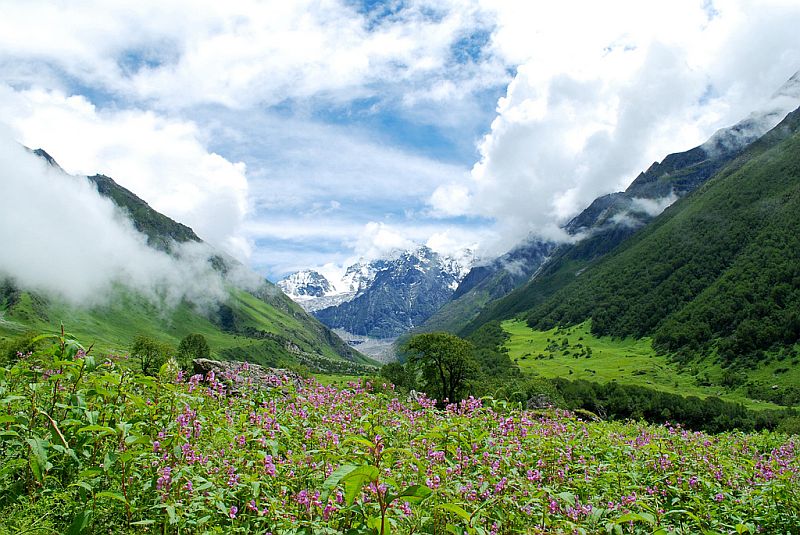 Photo: Alosh Bennett
At an altitude of over 3,500m above sea level, the Valley of Flowers trek boasts breathtaking scenes of buzzing wildlife, luscious greenery, and wild flowers during the spring, which is framed by the spectacular sight of the snow-kissed Himalayas of Uttaranchal. The route also has many glorious lakes and waterfalls to be admired.
3. Great Rann of Kutch, Gujarat
Located in the Kutch District of Gujarat, you'll find the astonishing Great Rann of Kutch salt flats which sweeps 2,897 square miles over the landscape. In the day, it's a scene of white barren land, that stretches out as far as the eye can see, where it meets the incredibly rich blue sky. When the sun starts to set, it becomes a magical wonderland of pinks, purples and burnt oranges as the sun sinks to its slumber.
4. Bandhavgarh National Park, Madhya Pradesh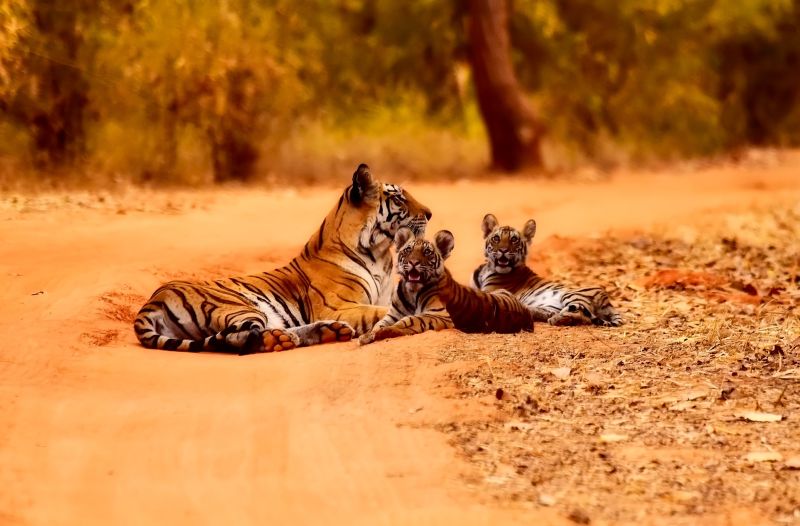 Famous for its large population of Bengal tigers, Bandhavgarh National Park is the place to be if you love animals. A safari here is an fascinating insight into the lives of these beautiful creatures, and you can also spot many other animals in the park such as white tigers, leopards, sloth bears, hyenas, eagles and wild boar.
5.  Nohkalikai Falls, Meghalaya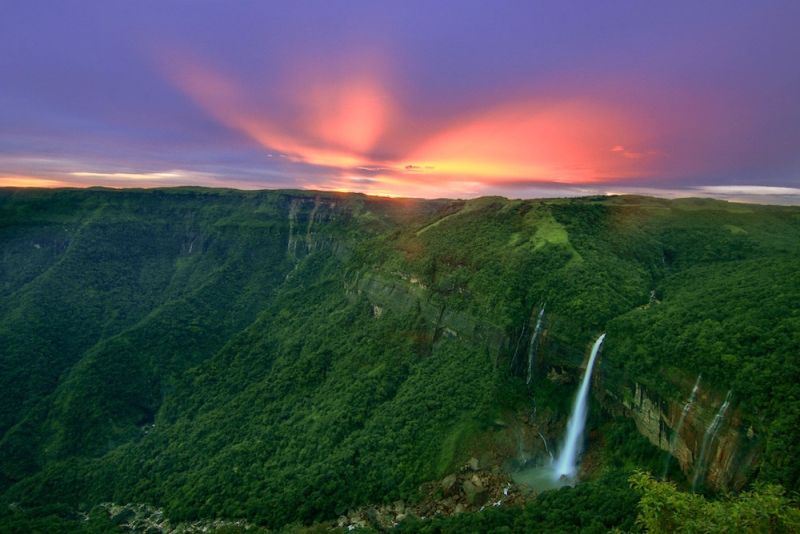 Photo: Neelima V
Located in India's wettest state and reportedly, the wettest place in the world, you'll find the tremendous Nohkalikai Falls. Towering at a height of approximately 1,100m above the landscape, this waterfall is the tallest plunge fall in India, and is surrounded by a lusciously thick forest. It truly is a sight to behold.
6. Stok Kangri, Ladakh
Measuring a whopping 6,153m, this Himalayan giant is the highest mountain of the Stok Range, located in the Ladakh region of India. Trekking this beautiful mountain is no easy feat, but for every ounce of effort you pour into the climb, you're rewarded by some of the most breathtaking views on the entire planet. Memories and scenery as good as this last a lifetime.
7. Kodagu (Coorg) District
If you love wild camping, then you should head over to the Kodagu district (also known as Coorg). This rural area of India is not only a stunning picture of rolling hills and mountains, but it's one of the greenest areas in the entire country. There are many activities available locally such as trekking, white water rafting and kayaking.
8. Dawki River, Meghalaya
A tranquil and picturesque setting, where the borders of India and Bangladesh meet, the Dawki river is a divine setting for a peaceful day of walking or exploring the vibrant waters by paddle. The area also has beautiful suspension bridges and nature trails just waiting to be discovered.
9. Thar Desert
Separating India and Pakistan, the Thar Desert (also know as the Great Indian Desert) is more than 77,000 square miles of flowing golden sands. It's the perfect spot for those who love adventuring, as there are many activities available such as parasailing, dune buggying, jeep safaris and camel trekking.
To find out more about the incredible places to visit in India or what you might need to consider when visiting, please see www.incredibleindia.org.