Today is International Women's Day, which is a global day celebrating the social, economic, cultural and political achievements of women all over the world. Here at Adventure Travel we wanted to take the chance to celebrate some of the badass women in today's adventure community, and just some of the impressive things that these epic female adventurers have achieved.
So, without further ado, here are seven incredible women who we believe are some of the most inspiring female adventurers of today.
Anna McNuff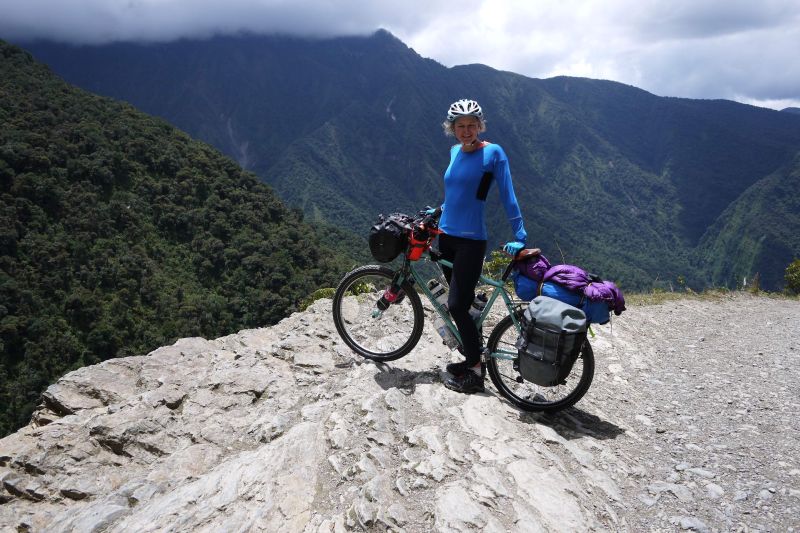 www.annamcnuff.com | IG: @annamcnuff
Anna is an endurance athlete and adventurer who was named as one of the top female adventurers of our time, and was also recently included in the list of the 50 most influential travellers in the world. She is the UK ambassador for Girl Guiding, and has cycled over 20,000 miles in Europe and the Americas, including through all 50 states of the USA. She has also ran the length of New Zealand, and has a penchant for rollerblading.
We asked Anna what adventure means to her…
"Adventure means freedom! It means learning new things – testing, pushing, prodding and poking to uncover more about who I am as a person, and where my physical and mental limits lie. It means opening your eyes to the diversity of the world, cultivating a mindset of understanding, gratitude and appreciation. Above all, it means falling head over heels in love with the wonder of this world over and over again."
Sophie Radcliffe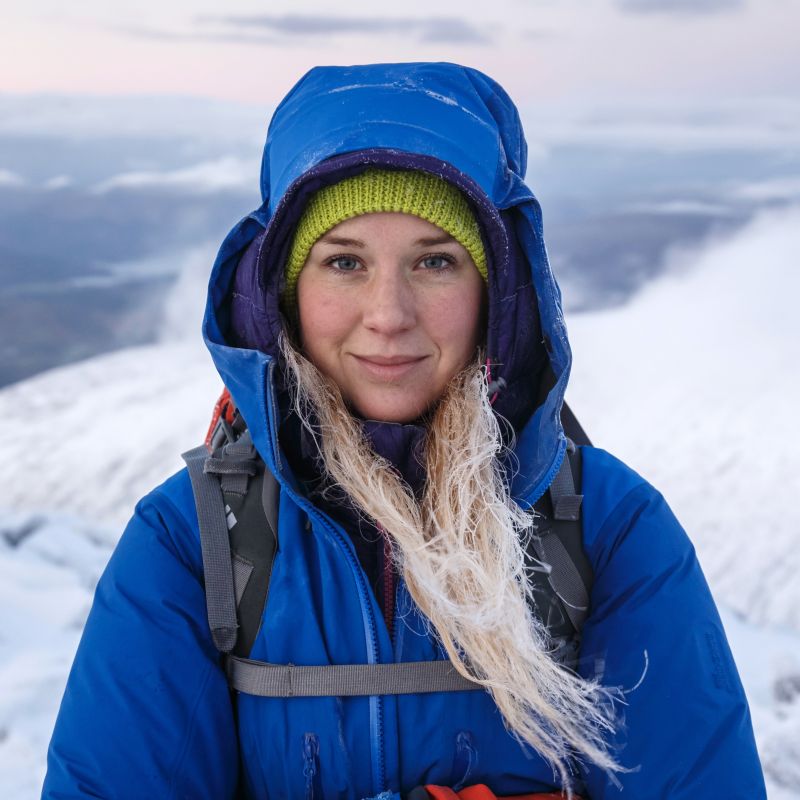 www.challengesophie.com | IG: @challengesophie
Sophie is a British adventurer who, in 2014, became the first and only person to cycle the Alps and climb the highest mountain in each of the eight Alpine countries. On this incredible record-breaking challenge Sophie covered 1,056 miles by bike, 94 miles by foot, and 45,500m of ascent over 32 days. When she's not breaking records, Sophie enjoys spending her weekends running up mountains, cycling across countries and completing Ironman triathlons.
We asked Sophie what adventure means to her…
"To me, adventure is everything. It makes me feel free, happy and alive. It's my reason for travelling the world, it's the best way I've found to discover who I am, what my limits are, and it's helped me find my purpose in life. Finally, it's so fun to adventure and explore the world and it's brought so many wonderful people into my life. My mission is to champion ordinary people achieving extraordinary things."
Mollie Hughes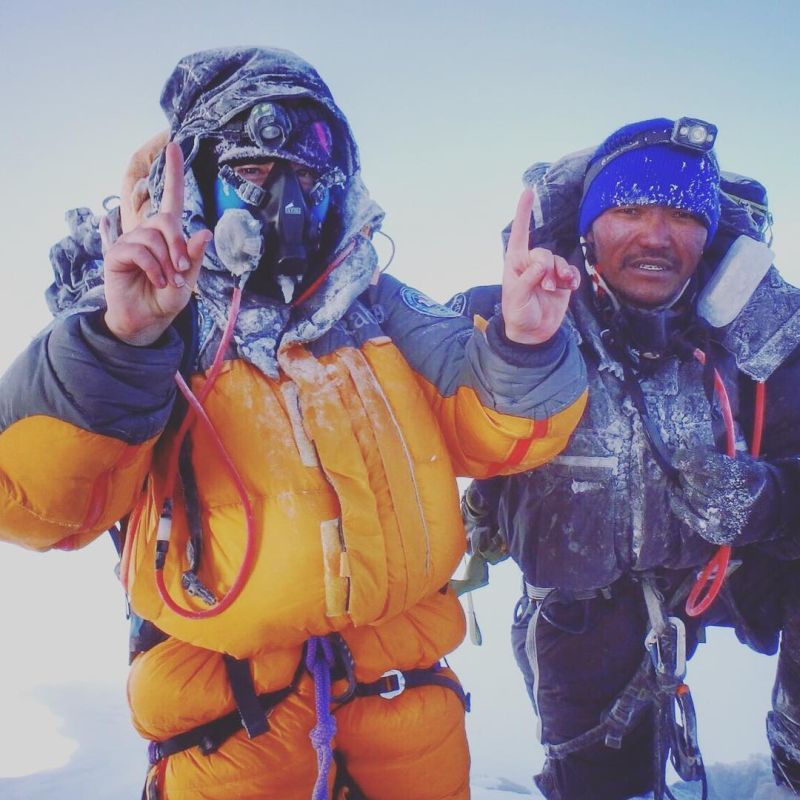 www.molliehughes.co.uk | IG: @molliejhughes
Mollie Hughes is a mountaineer, adventurer and motivational speaker. In 2012 she became one of the youngest British climbers to stand on top of the world when she summited Mount Everest from the south side, at the age of just 21. In 2017, Mollie returned to the mountain and successfully reached the summit of Mount Everest from the north side. Achieving this incredible feat at the age of 26 made Mollie the youngest woman in the world and the first English woman to successfully summit Everest from both the north and south sides.
We asked Mollie what adventure means to her…
"Adventure for me is this feeling I get when I am sat on a plane about to take off on a new expedition, it is a mixture of sheer excitement and complete fear! Adventure has to push you, physically or mentally, and when you break through those barriers, the rewards are there, a huge sense of freedom and accomplishment."
Lizzie Carr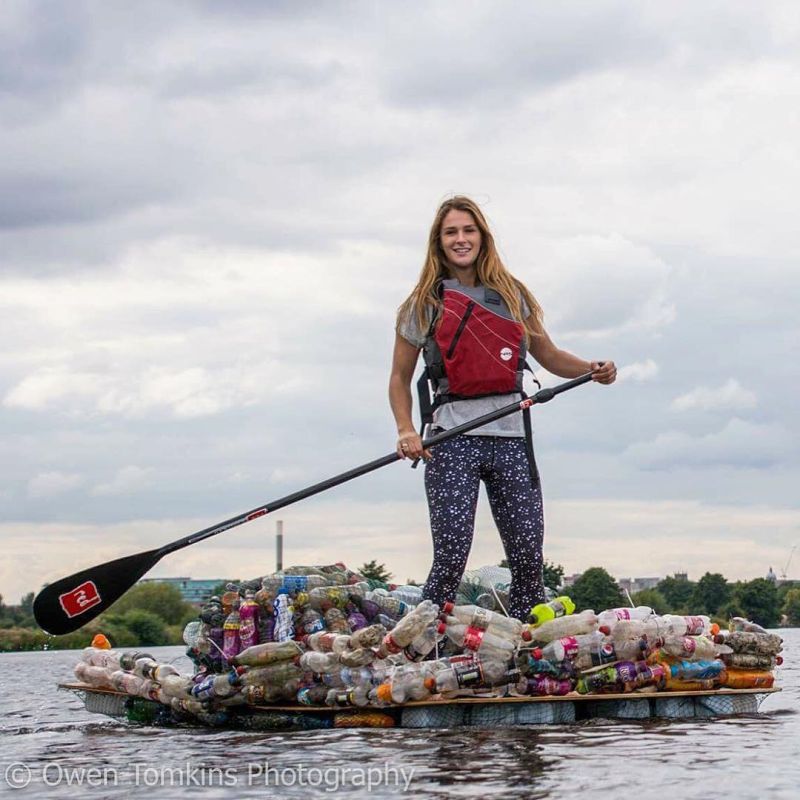 www.lizzieoutside.co.uk | IG: @lizzie_outside
After being diagnosed with cancer, Lizzie drastically changed her life by quitting her job and pursuing experiences that gave her a sense of purpose, and pushed her mind and body in every possible sense – she wanted to feel alive. Lizzie spent her time campaigning for issues that were important to her and she became the first solo female in history to paddle board across the English Channel, to raise awareness for the alarming amount of rubbish in our seas, in which she created the #PasticPatrol movement. Lizzie has been in remission for two years now and is deeply in love with life, it was scary, but quitting her job and shaking up her world was the best decision she's ever made.
We asked Lizzie what adventure means to her…
"Adventure isn't always about crossing remote jungles or deserts, or scaling the highest mountains. It's about re-connecting with nature and, ultimately, with ourselves."
Bonita Norris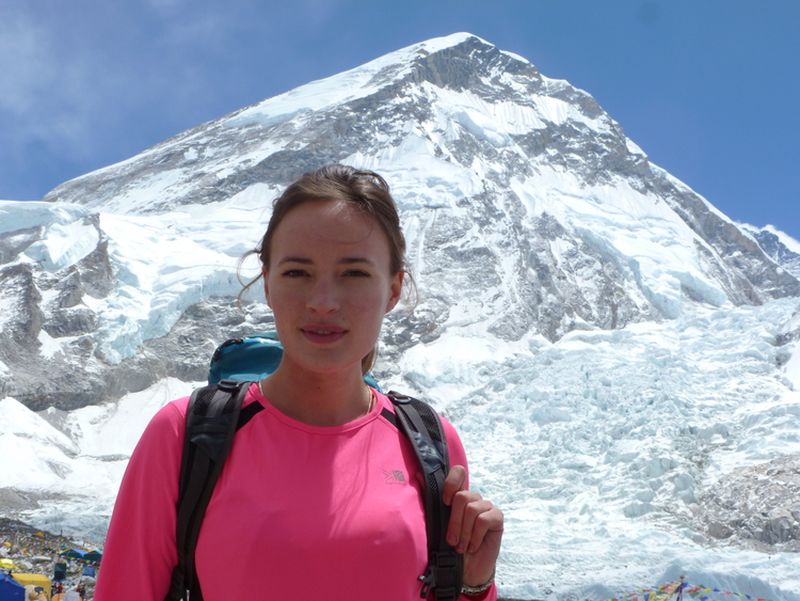 www.bonita-norris.com | IG: @bonitanorris
Bonita is a mountaineer, adventurer, passionate climber, motivational speaker and has recently published a book titled The Girl Who Climbed Everest. In 2012, Bonita successfully summited Mount Everest, and, at the time, became the youngest British woman and one of the youngest people ever to have done so. In 2011, Bonita became the third British woman to ever climb the world's fourth highest peak, Mount Lhotse, which is widely considered a technically more difficult climb than Everest.
We asked Bonita what adventure means to her…
"Adventure to me means being illogical and following my heart. The best adventures aren't the ones that you can draw up on a list of pros and cons, they are the ones that make no sense at all. These adventures don't have a clear end, they frustrate you with their ambiguity, with their potential for nothingness as much as greatness. The best adventures are the ones where you have no idea what you will find, or whether you'll find anything at all, but you take that leap of faith knowing that if you didn't something within you would never be settled. The best adventures answer to the question of why not with words or explanations, but with a feeling; because I have to, because I trust my gut instinct."
Squash Falconer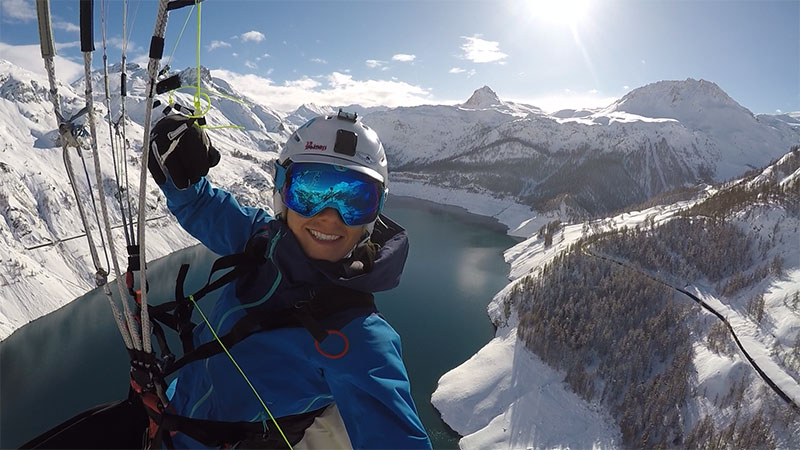 www.squashfalconer.com | IG: @squashfalconer
Squash is a adventurer, presenter and motivational speaker, and was the first British woman to paraglide from the summit of Mont Blanc, which was just one of her many record-breaking adventures. She's also ridden 3,000 miles through South America by motorcycle, has successfully summited Everest, and currently holds the record for the longest distance travelled on an elliptical bicycle. When she's not climbing mountains or breaking records, Squash loves skiing (often with her Bernese mountain dog), motorcycling, paragliding and well, anything adventurous.
We asked Squash what adventure means to her…
"To me adventure means something that's exciting, stimulating, challenging and perhaps risky. An activity or journey that makes me feel alive, keeps me focused & fully present. Some kind of mental or physical challenge that allows my mind and body to engage in the moment. It's always a learning experience, sometimes totally out of my comfort zone. Adventures can be big or small, lasting just moments or weeks. I love them!"
Sarah Outen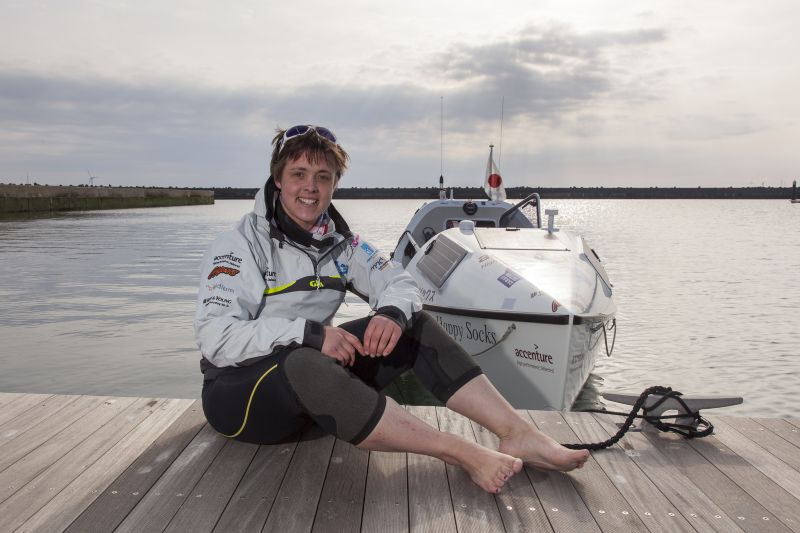 www.sarahouten.com | Twitter: @SarahOuten
Sarah is an adventurer of the land and seas, a bestselling author and motivational speaker. Keen to encourage people to get outside and give young people access to adventure, Sarah is a proud ambassador and patron of a number of different charities. In 2015, she completed her most recent major expedition London2London: Via the World, where she attempted to row, cycle and kayak 25,000 miles around the Northern Hemisphere. The journey took four and a half years, and though it did not turn out exactly as planned, she was all the richer because of it.
We asked Sarah what adventure means to her…
"Adventure means all sorts of things to me. It's about being immersed in the wild. In the moment. Being curious. Being challenged. Just being. Sharing it with friends. Coming back to myself. It's about experience."
Have I missed your favourite female adventurer? Let me know in the comments section below. I'd also love to know what adventure means to you.