www.keenfootwear.com | £125
The Durand Low shoes from Keen are the heaviest we have on this test – about 1,040g per pair in a size seven (Keen recommends going half a size bigger than normal with the shoe). This is because they offer lots of support: they're quite stiff, have lots of extra protection at the heel and toe, and the chunky sole is dual compound rubber giving good grip and stability. The shoe's upper is predominantly smart nubuck leather with some breathable mesh, and they're lined with Keen's waterproof, breathable membrane called Dry, so will stop your feet getting wet too.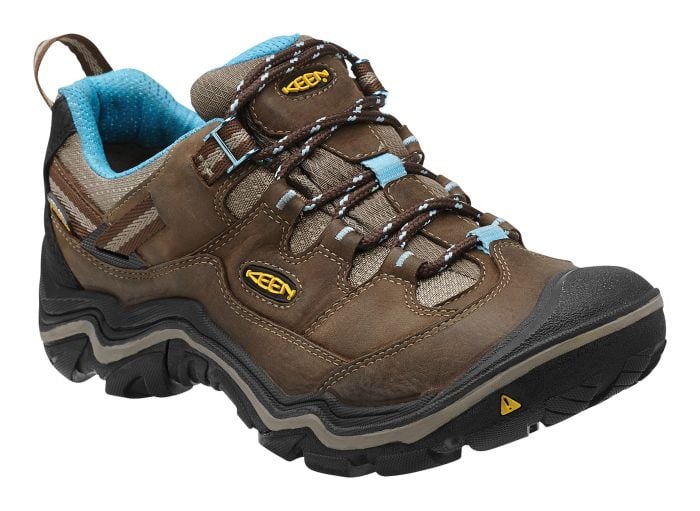 Despite all of this protection, and the heavier weight, the shoes are almost slipper-like in terms of comfort. But a couple of things put me off. One is the width – the shoes are seriously wide at the toe, and although the extra space hasn't caused me any discomfort, the shoe feels and looks clumpier than necessary. And the second is that I struggle to do the laces up over the huge tongue; and the laces provided are too short to tie in a double bow. But if those don't put you off, a comfy, smart hiking shoe, and I like that they are made in the US too.
Keen Durand Low Verdict
Big and heavy but seriously comfy.
Support: 9
Weight: 7
Looks: 8
Value for money: 8
Overall: 8