While aimlessly scrolling through Instagram last night, somewhere in the midst of cat videos and memes I let out a little squeak of excitement as (hunky) explorer, Levison Wood, posted a photo to announce his fourth television series From Russia to Iran is coming soon to Channel 4.
If like me, you're a fan of his work, then you'll have already watched previous documentaries about his expeditions in the Nile, Himalayas and most recently, the Americas. Three fantastic series, highlighting the true beauty of these spectacular continents and the humble (and sometimes extremely dangerous) ways of the locals' day-to-day lives.
https://www.instagram.com/p/BXkVdAth3C8/?taken-by=levison.wood
In his newest series, From Russia to Iran, Levison will begin his next incredible journey at the shore of the Black Sea in Southern Russia. He will then trek across the dramatic Caucasus mountain range, passing through Azerbaijan, Georgia, Armenia and into Iran, which has been virtually closed off to Westerners for many decades. The lands in which Levison will travel through form a large part of the historical and somewhat mysterious Silk Road, an ancient network of trade routes connecting the east to the west, where silk and many other goods were exchanged.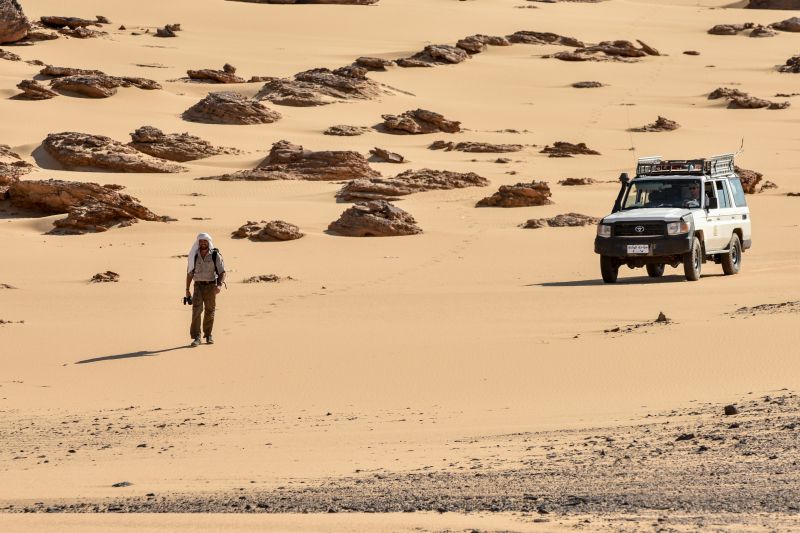 The journey will take Levison through some of the world's most breathtaking scenery as he ventures across vast deserts, deep canyons and magnificent snow-capped mountains. All the while, we'll be kept on the edge of our seats as he passes through war zones, meets wolf hunters, the mothers of ISIS fighters, and stumbles across an Iranian biker gang.
Levison Wood's previous documentary series, Walking the Nile, Walking the Himalayas and Walking the Americas, are all brimming with fascinating culture, nail-biting danger, staggering scenery, and Levison's likeable charm and good wit. So, if these are anything to go by, the next series From Russia to Iran should be an exceptional watch.
https://www.instagram.com/p/BP4eFhejpnK/?taken-by=levison.wood
No official launch date for the series has been announced, so keep your eyes peeled on Channel 4 and Levison's Instagram page for further updates.
We'd love to know your thoughts on Levison Wood's previous documentary series – let us know in the comments section below.