Pro cyclist, Mark Beaumont is about to embark on the incredible challenge of cycling around the world in just 80 days, in the hope to smash the current 123-day world record.
Mark is a long-distance cyclist and adventurer, from Scotland, who has loved cycling since he was a young boy and, at the age of 12, had already cycled his way across Scotland. After reading an article in the local newspaper about a guy who had cycled from John O'Groats to Land's End and thinking it sounded cool, Mark then peddled that same journey, solo, by the time he was just 15 years old.
Over the years, Mark's passion has fuelled his hunger for challenge, and his first major expedition was to circumnavigate the world, unsupported in 194 days, breaking the world record at the time by 82 days. Following on from this impressive world record, Mark set off on his second major expedition to cycle the Americas. Focusing on endurance rather than speed, Mark cycled the length of the Americas and scaled the highest mountain peak on each continent – another world first. This extremely tough challenge saw Mark climbing mountain passes whilst carrying 30kg of kit, battling with dehydration and warding off bears in order to sleep at night.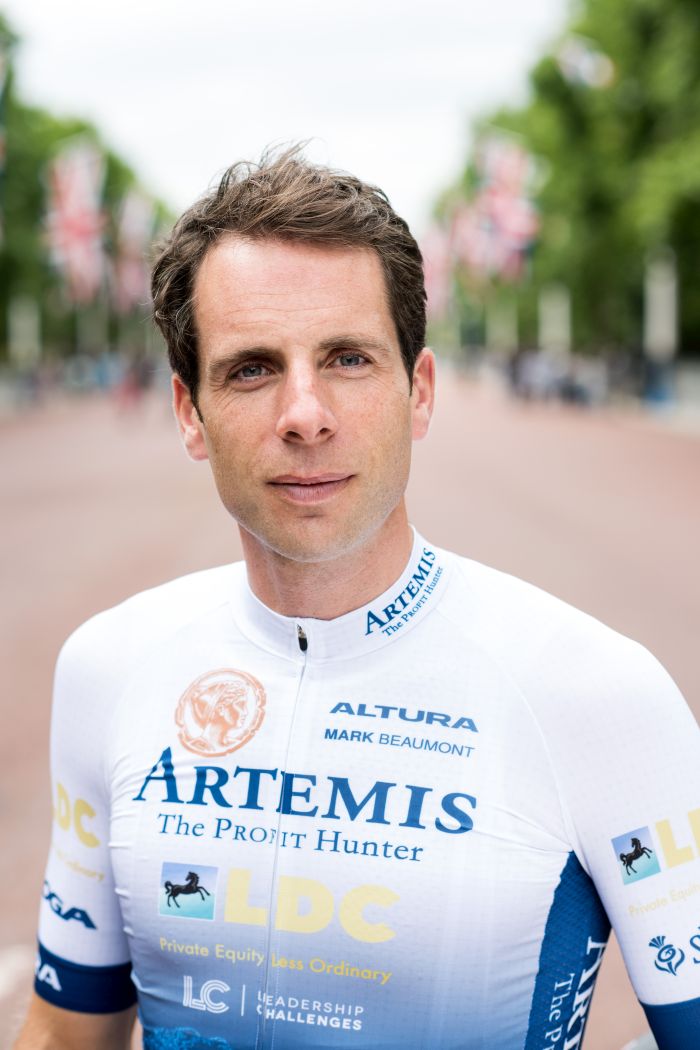 This time, Mark is hoping to smash the world record again and his inspiration for his next challenge is the iconic adventure novel 'Around the World in 80 Days' by French writer Jules Verne, published in 1873. Now, more than 144 years later, Mark has captured that same adventurous spirit and will journey around the world in 80 days by bicycle.
With just over four nerve-racking days to go, his dedicated support team at the ready and after two and half years of rigorous training and planning, Mark is under no illusion of the huge challenge that lies ahead, but believes they are ready. He said: "We've planned the expedition incredibly well. I've got a great team behind me and I'm in the shape of my life – and my goodness I'll need to be."
>>> Check out 10 of the best cycling routes in Europe.
In April 2017, Mark took on an epic warm-up expedition, cycling 3,500 miles around the coastline of Britain in a fortnight. Mark said: "It was brutal, the coastline of Britain in April has some pretty unkind weather." The purpose of such a demanding warm-up was to enable Mark and his support team to prepare for the upcoming 80-day expedition and to test out the concept of putting his body through an intense 240 miles of peddling a day.
With plenty of expected hiccups along the way, the warm-up put Mark, his team and his bike through their paces, but proved a fantastic opportunity to tweak the expedition plans, make necessary changes to the bike and to make sure they were working together as efficiently as possible. Mark said: "It went well, we probably got about 80% right and 20% room for improvement."
Since returning home from the warm-up in April, Mark has turned his attention to high-intensity conditioning, to help prevent any injuries occurring during his 80-day challenge. He's also been focusing on his core. "When you're in that aero position, it's very demanding on your core. So it's not just about leg strength, it's really about conditioning yourself to be able to spend a huge amount of hours in that position."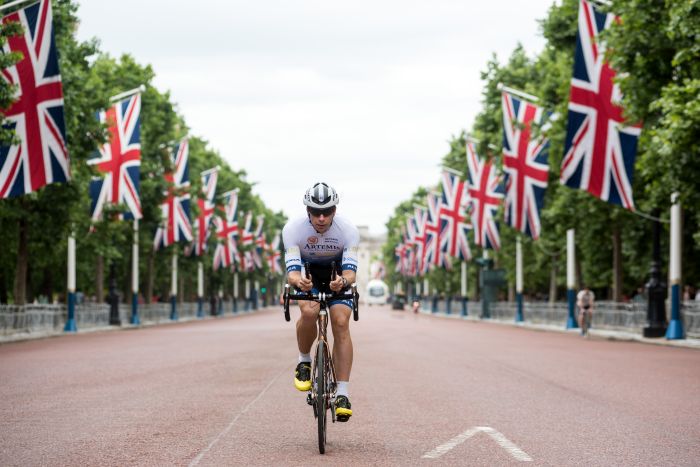 Being out on a long-haul expedition is not only incredibly tough on the body, but it can be even tougher on the mind. During his expeditions, Mark has to dig deep into his psyche and it's the fear of failure that pushes and drives him to the finish line. Mark said: "I think a lot of road riders would struggle in an expedition situation, physically they could probably do it, but they've probably never been there mentally…I ride with people all the time that are better riders than me, but they wouldn't have the experience or the psyche to do the distances I do."
Not only is Mark hoping to smash another world record, he's cycling for an amazing cause. He's been working with the charity Orkidstudio for around 10 years. They are dedicated to helping those in need by building schools, health care centres, farms and orphanages in underdeveloped countries. Mark is hoping to raise £10 for every mile he'll cycle on his 80-day expedition, which would total a whopping £180,000, helping to make a huge impact to many lives.
If you'd like to donate, you can do so online by clicking here.
To read more about Mark's incredible challenge and to track his progress during his journey, head over to www.artemisworldcycle.com
Photos: Matt Grayson