Adventure Travel founder Alun Davies recalls how misunderstandings can lead to some of the best and most humorous on trail memories…
It's been almost 20 years since I last set foot in Nepal. This was in the pre-internet, pre-smartphone and pre-selfie era, where on-trail technology chatter peaked when the discussion turned to the emerging benefits of merino wool socks.
I'm sure much has changed in the Himalayas over the intervening two decades, though I'm assured the Nepalese character still possesses an extraordinary abundance of charm. Nothing was too much trouble for the happy, smiling mountain dwellers when an opportunity to assist a Western trekker arose.
At times it appeared that the country suffered from a national cognitive disorder that manifested in a collective inability to say 'no' or 'I don't know' coupled with an inordinate passion to help.
Both of these characteristics would often catch out first-time trekkers who, when arriving at a remote village crossroads, would ask a question such as, "Is this the trail to Jonsom?"
The reply was always an affirmative and presented with a smile, even if the trail to Jonsom was in the opposite direction. It could have been a case of not understanding or not knowing the answer, but the real issue was not wanting to offend by saying 'no' or 'I don't know.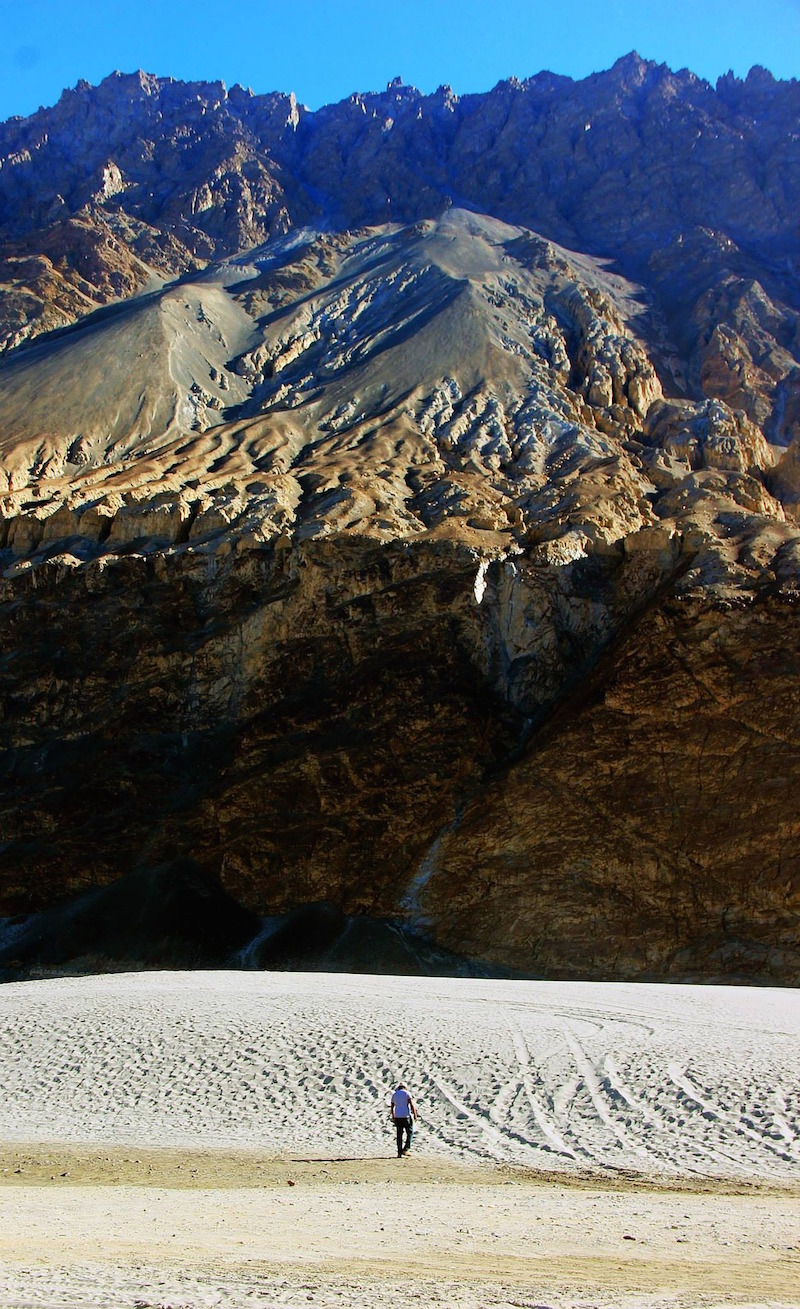 If I were a betting man I'd stick a few quid on there still being hordes of ageing trekkers dressed in tank tops and flairs trudging around the Himalayas on the long trail to Jonsom.
On a similar note, I remember hiking on a warm, humid afternoon in the lower reaches of the heavily forested Myagdi Khola valley, where the air was still and thick with the smell of warm, moist earth.
I had been commissioned by BBC radio to record a diary of our trip into the region, and as we were still at low altitude we could pass the occasional small settlement surrounded by cultivated terraces cut out of the steep hillsides.
On approaching what at first looked like an old oversized teahouse, I could hear the sound of children singing. Not just one or two voices, but a whole chorus of high-pitched enthusiasm singing a tuneful traditional Nepalese song. 'Perfect, just perfect. The Beeb will be impressed,' I thought.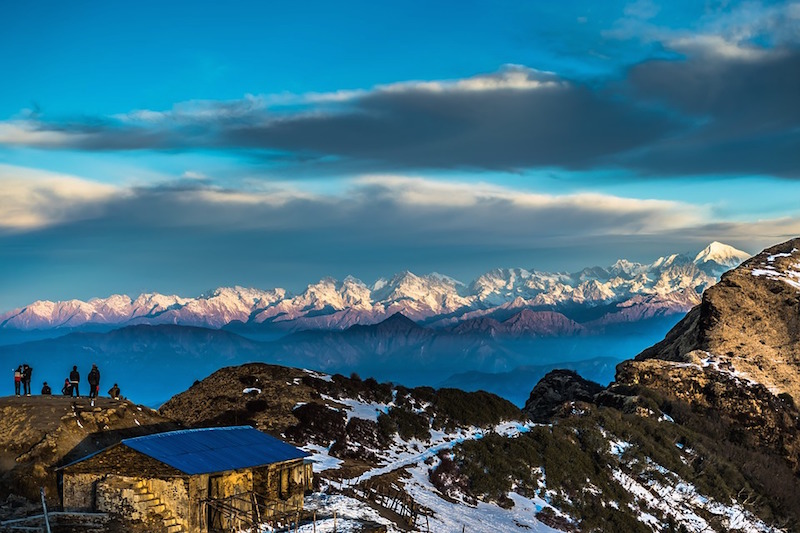 As we rounded the building it was apparent that the house was being used as a school and there, on a raised platform, sat three teachers facing around 50 smiling, singing young faces of infant school age.
Guessing that the name BBC would be universally understood, we approached the elder teacher with recording gear in full view, while gesturing at the children and mouthing 'BBC'. The head smiled and nodded in the affirmative while sending a younger teacher to gather up two low stools that now became the front row on the makeshift stage.
With recording gear switched on and 50 smiling children sitting crossed legged and looking expectantly up at us, I motioned to the head that I was ready.
What followed was 30 seconds of us looking down at the children while they looked up open-mouthed at two giant Westerners on the raised platform before them.
I looked back at the teachers, held up the microphone and nodded confirmation again. The response was more warm smiles and nods, but not one voice in song. And then it dawned on us…
It was probably the first and only time that Swing Low Sweet Chariot has been sung by two baritone Welsh ex-rugby players on a school stage in the Myagdi Khola valley.
We responded to the bows and applause with laughter and smiles, and just for a brief moment felt what it was like to be Tom Jones.