Mont Ventoux soars 1,910m above the rolling vineyards of France's gorgeous Vaucluse region of Provence, and is often called the Giant of Provence thanks to its commanding presence in the area. Among cyclists, meanwhile, Mont Ventoux represents the ultimate challenge, thanks to its reputation as one of the most decisive final stages in the world-renowned Tour de France cycle race.
If that alone doesn't make you want to get those legs pumping on an epic cycle in the tailwind of the greats, we've taken a look at some of the other factors which make this little slice of paradise hard to resist – especially for those who prefer their adventures on two wheels. We enlisted the help of the folks at Vaucluse Provence Tourism, who know everything there is to know about Mont Ventoux and the surrounding area.
Beautiful landscapes and attractions to explore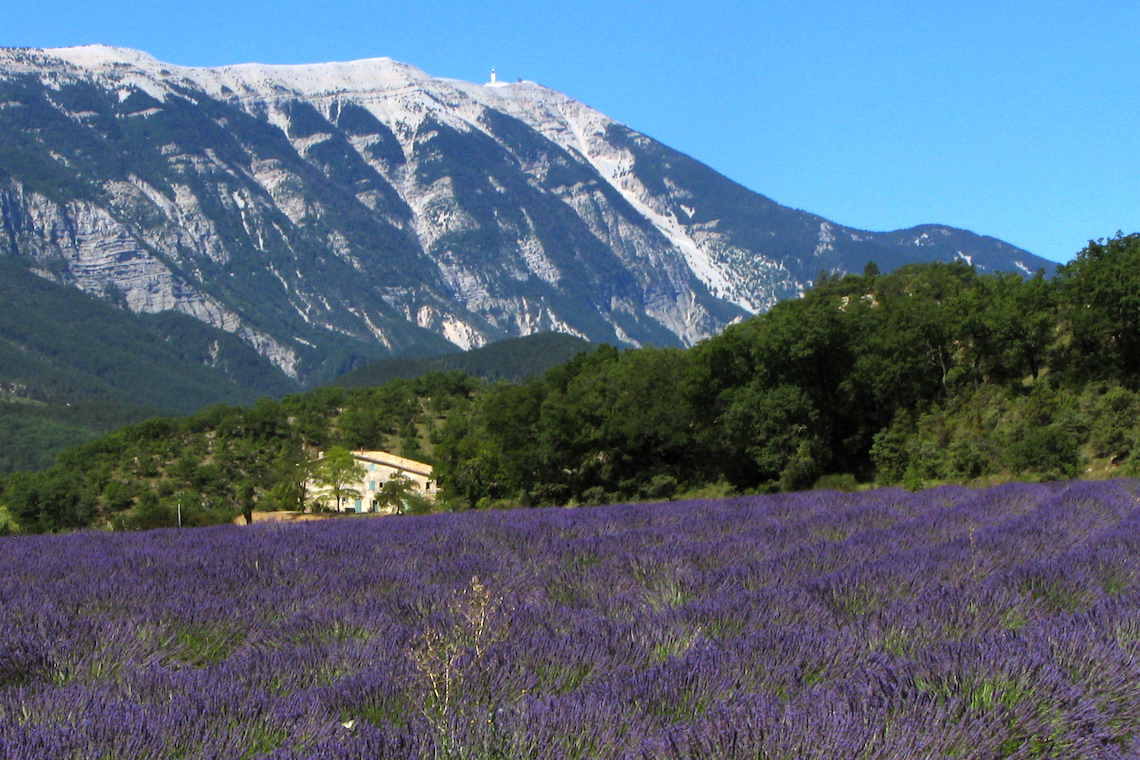 It's not surprising that the area surrounding Mont Ventoux offers stand-out views; Vaucluse is known for its picture-perfect scenery and authentic villages that ooze charm and charisma. If the climb to the summit of Mont Ventoux isn't your idea of a leisurely cycle ride, there's plenty for you too. Explore the region on one of the 34 accessible trails or on the family-friendly greenways that offer gentle bike rides on a generally flat pathway, far from noisy traffic.
The diverse landscapes offer something for every season, with endless lavender fields and vineyards alongside fresh and fragrant pine and cedar forests. Don't forget to check out the picturesque Gordes, officially one of France's most beautiful villages, and the vibrant ochre landscapes formed by disused quarries, where flame-coloured terrain sets the scene for a truly unique day out in the countryside. Why not combine a leisurely bike ride with local culture by exploring the AOC Côtes du Rhône or AOC Ventoux wine routes, or stock up on local produce at the Provençal markets in the authentic towns dotted around the foot of the mountain.
Cyclist-friendly accommodation and facilities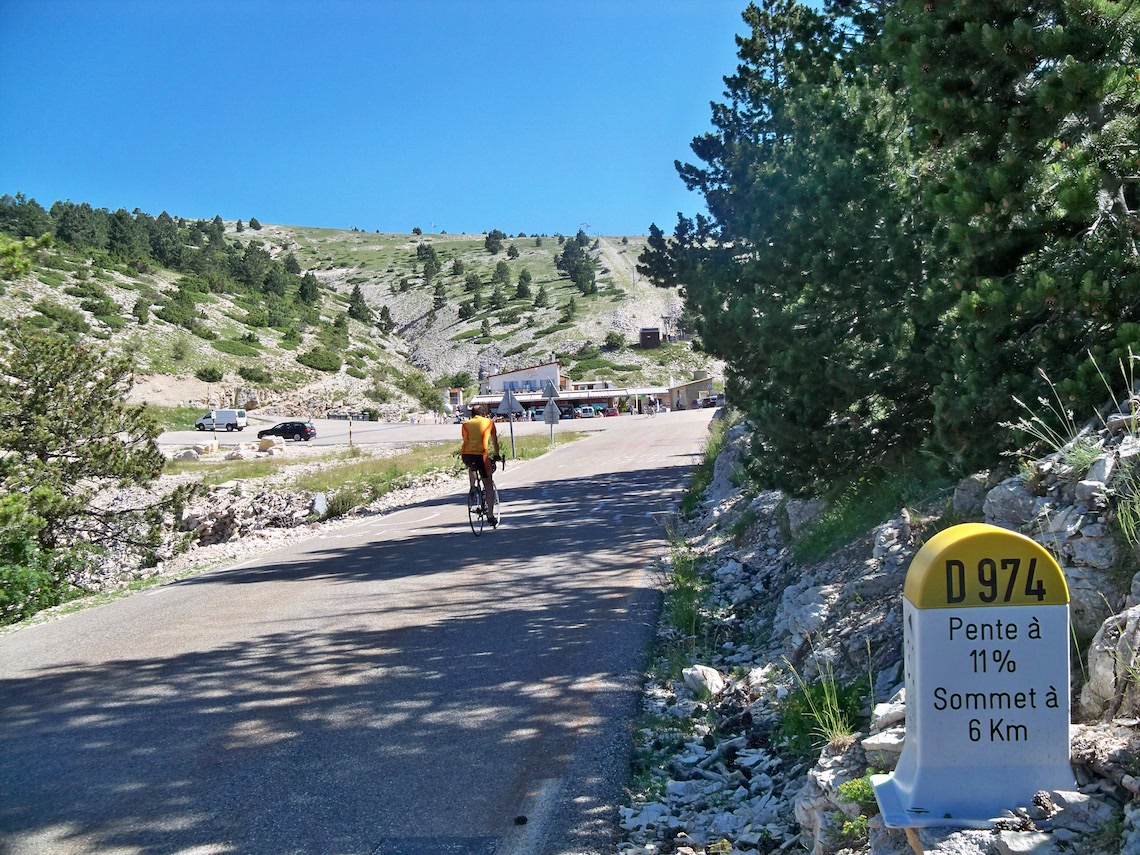 The 'Provence à vélo' network ensures professionals are on hand to support you, whether you're on an afternoon bike ride or setting out on a week-long cycling adventure, tackling the Ventoux or heading to the foothills and surrounding villages.
With optional bike rental, a carefully selected range of cycle-friendly accommodation and the freedom of your luggage being transported for you, what better way to see Provence?  All of the trails are accessible all year round, although the best time to visit is in spring and autumn when Provence still boasts blue skies and sunshine but is much cooler and quieter than in the summer months.  
World-class mountain biking opportunities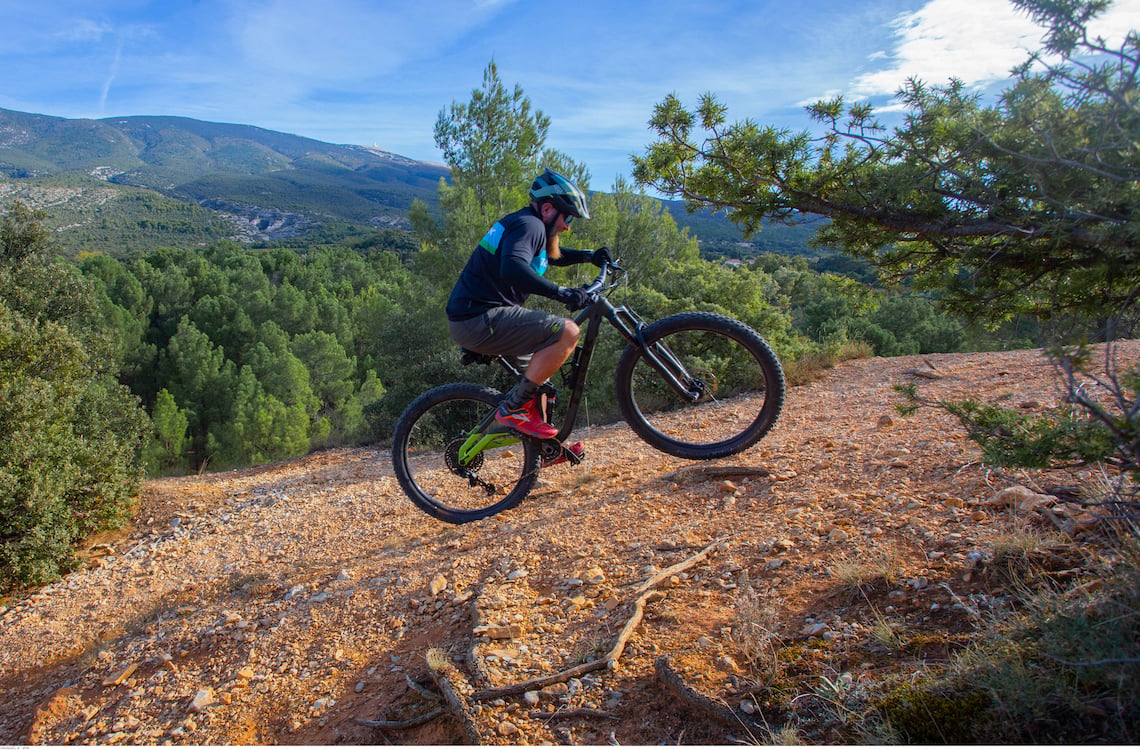 Adrenaline junkies will love the new Espace VTT (mountain biking zone) which was recently opened by the French Cycling Federation. 135 miles of mountain biking heaven is split into 13 courses, some of them cross-country and some enduro with different tracks suited to different levels of ability, perfect for both beginners and experts alike.
You can take advantage of the extensive facilities here, including dedicated welcome points, guides, and professionals who will rent, repair and wash your bikes. What's more, the Bike Park at Chalet Reynard on the southern side of the mountain provides hours of fun with its three great mountain biking trails. You can use the ski lifts to get back to the top to try all the exhilarating descents, without the exhausting uphill slog.
The variety of landscapes and scenery is so extensive that you'll be desperate to get back out and explore some more. Why not extend your trip by embarking on the Vaucluse long distance mountain bike trail? With 250 miles of signposted routes and a maximum altitude of 1,538m, the route is split into eight lovely stages, each with beautiful views and fun, sometimes technical routes between Provençal towns and the magnificent Nesque River Canyons, as well as sandy single tracks in the Colorado Provençal and exhilarating descents into beautiful valleys crowded with lavender fields.
One of the world's most legendary sporting challenges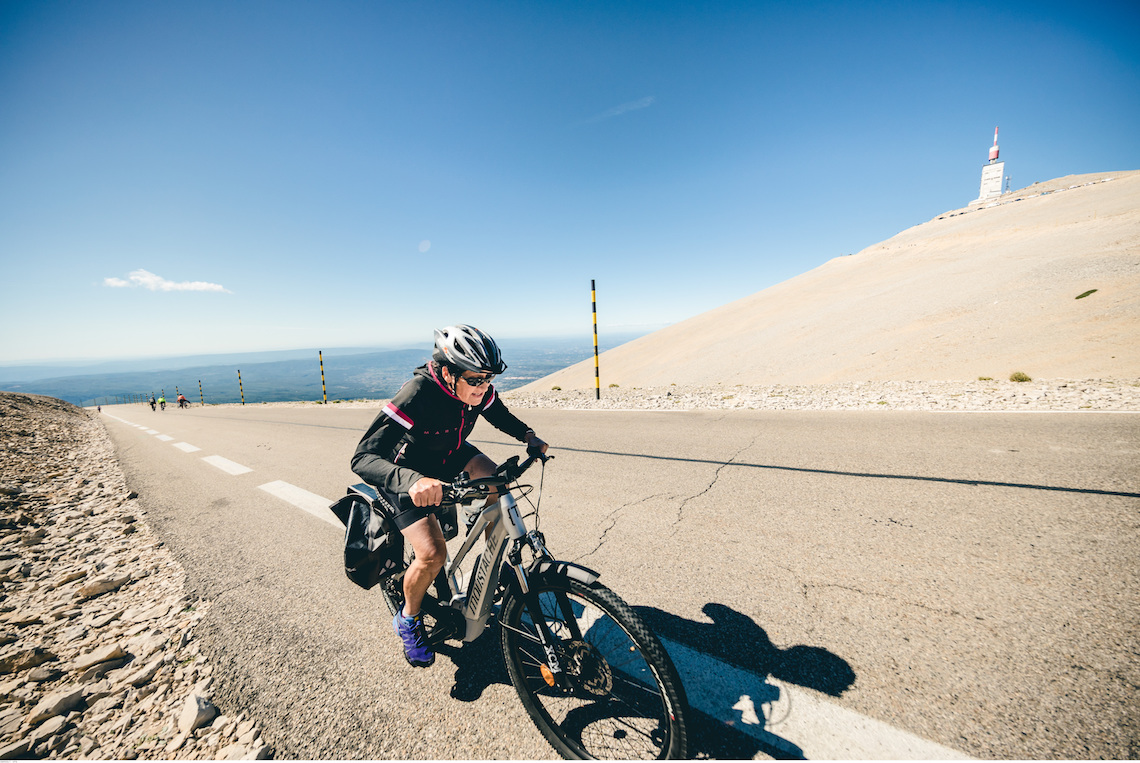 Seasoned cyclists who wish to try one of the world's biggest sporting challenges can of course tackle the ascent of Mont Ventoux themselves, which can be approached from three different angles. Try it from the quintessential doorway to the Ventoux, Malaucène, or from Sault, famed for its patchwork of lavender and wheat fields, and the starting point of the easiest ascent.
Meanwhile, the most hardcore cyclists should try it from Bédoin, the most legendary and most difficult of the three routes: a steep, 13-mile climb with an average gradient of 7.5% and 1,610m elevation gain that has been taken on by the world's best over the years. Expect to reach the top in anything from one-and-a-half to four hours!
Options and activities for all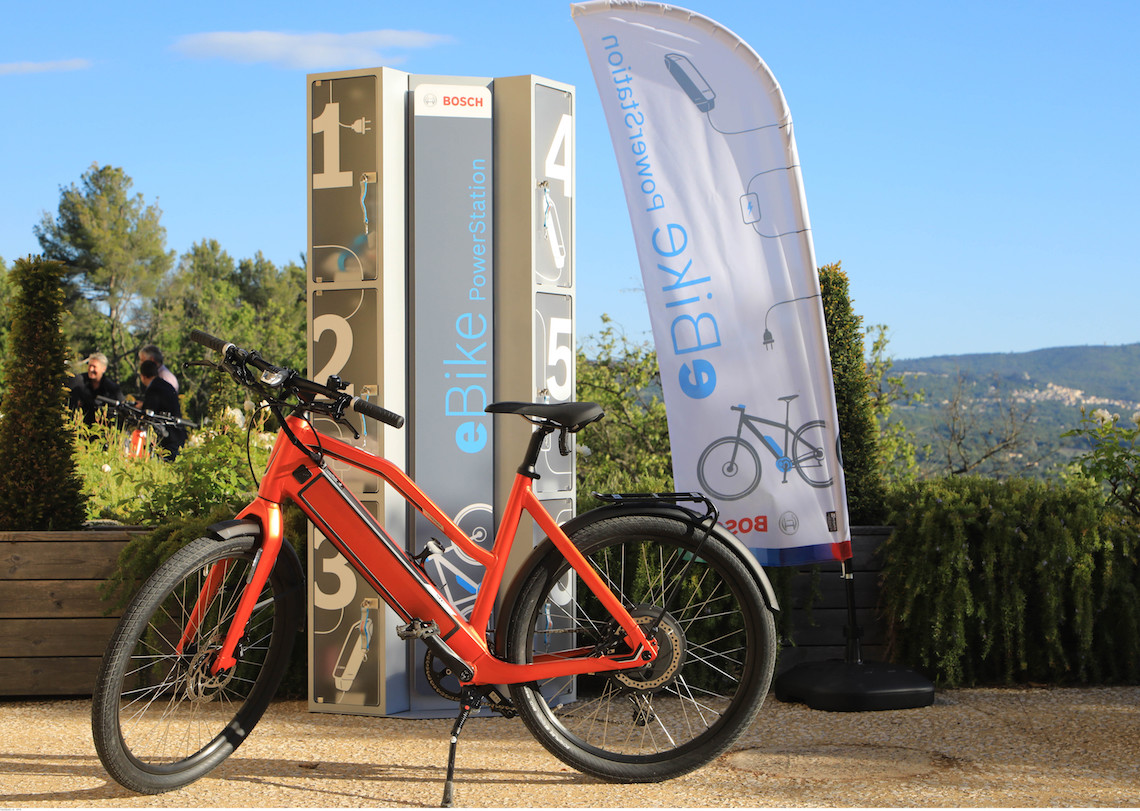 For those who wish to explore the area on electric bikes, the region is fully equipped with 13 Bosch charging stations and 150 fast chargers, which can be found in tourist offices across Vaucluse, as well as at restaurants and accommodation that are certified cyclist-friendly (look for the words accueil vélo).
Of course, the region offers plenty in the way of other adventurous activities, from sensational hikes in the Luberon, to stunning lakes and rivers that provide ample opportunities for water sports or cooling off after a summer's day cycle ride. Meanwhile, if you're feeling extra adventurous, there's plenty of rock climbing to be had and even treetop adventure courses to try.
For more information about visiting this incredible region, visit the Vaucluse Provence Tourism website by clicking here.