www.ospreyeurope.com | £200
Finding the right piece of travel luggage can be quite a challenging process if you're an avid adventure traveller. An expedition pack inevitably suits trips that feature multiday hiking, while a suitcase is easier to pack/unpack and is a nice luxury to have when on less off-the-beaten track holidays. But what about the trips where you might have to hike for a while to get to your accommodation or transport, but you don't really need a full expedition hiking pack?
Well, when I heard about Osprey's new Farpoint Wheels 65, I was incredibly intrigued. The pack has a full back/shoulder harness, which can be quickly zipped away, and also wheels and a pull up handle. On paper, it seemed as though it offered the ultimate in versatility.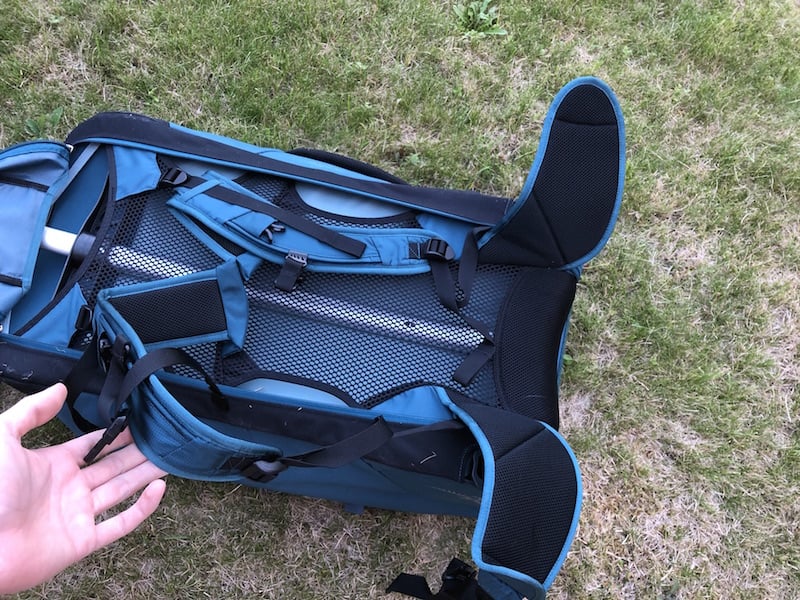 In the past, I didn't think this sort of pack would be for me, as I assumed it would be heavy and the wheels unnecessary. I couldn't have been more wrong. It may not be lightweight (2.8kg), but it's hardly excessive, so even when you have to shoulder the pack, you're not lumped with a huge amount of excess weight.
I took the pack with me on a trip to Switzerland a few weeks ago and it answered every single question I could throw at it. While in Switzerland, a friend and I were intending to tick off a via ferrata, climb a 4,000m-peak (the Weissmies) and cram in a few other activities.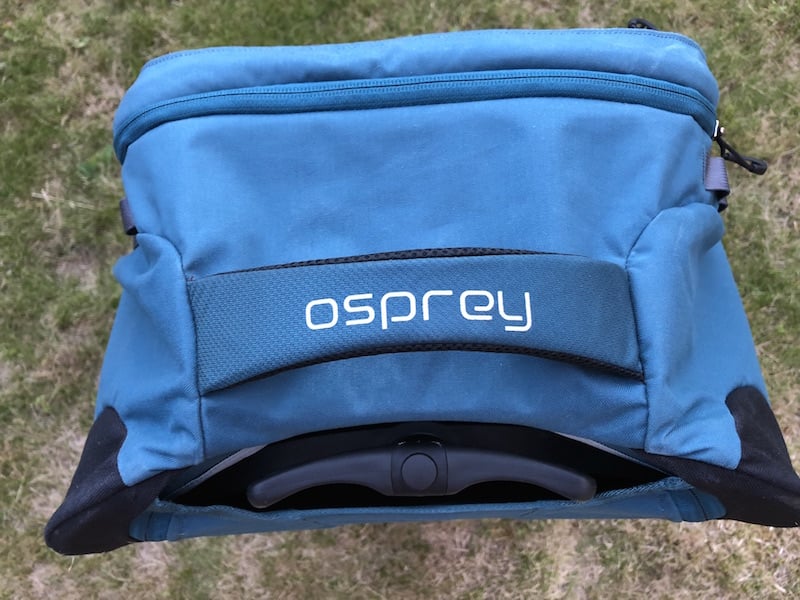 The variety meant that we had to take a lot of gear, including B2 mountaineering boots, warm layers, trail shoes, walking poles, an Alpine-friendly rucksack (I was using the Osprey Talon 44) and casual clothes. I certainly wasn't packing lightly, and I only just managed to fit everything into the pack that I wanted to take. Not that that's anything to do with the Farpoint Wheels 65, I just need to pack lighter!
Each time we moved on, I had to physically manhandle and massage my kit into every nook and cranny; it was full to bursting point. Only, it didn't burst. I really put those zips and materials through a lot, and no matter how tightly I packed the bag and how much I pushed it, the Farpoint Wheels 65 stood up to the challenge. In fact, on my return the pack almost looked as good as new.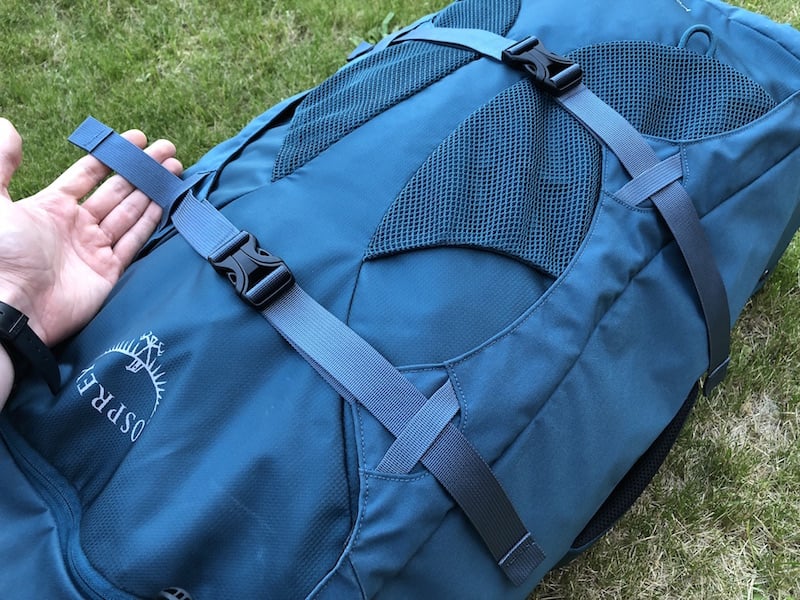 The wheels and handle stood strong despite a lot of rough treatment, while the back system proved useful when we had to move on foot between transport and accommodation. Meanwhile, chunky grab handles ensures it's incredibly simple to check your luggage onto a bus or truck whenever you need to.
This durability stretched much of the way through the pack, with big zips pulls (the main ones are lockable) and zips that didn't even break a sweat, no matter how hard they had to work. In addition to this, the main compression straps on the exterior of the pack are easy to operate (they can be pulled tight from either side) and do a fine job of stabilising the pack.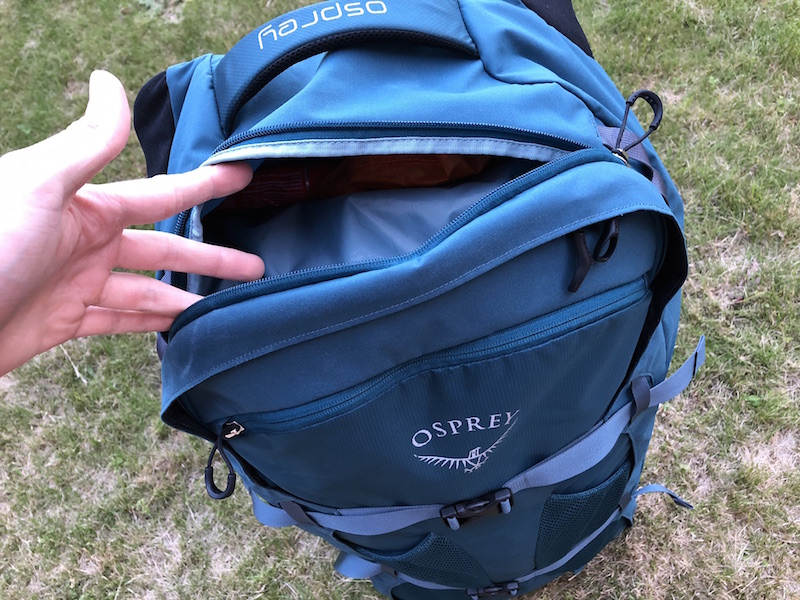 I was also pleased with the amount of organisation that the Farpoint Wheels 65 afforded me. Inside, there are compression straps to help secure your luggage, while zip pockets on the inside lid help keep essentials close to hand. Two external zip pockets also offer extra storage space for things you might need easy access to (in my case, snacks!). Plus, you can also attach Osprey's Daylite pack to the Farpoint Wheels 65 to deliver an even more versatile setup.
Farpoint Wheels 65 Verdict
Osprey's Farpoint Wheels 65 is solid, well thought-out and handled everything I needed it to while on a weeklong adventure in Switzerland. Before trying it out, I didn't think I'd need a pack like this, but now it would be my go-to option on adventurous trips where I'd be tackling multiple activities on my trips. It's reliable, works well and is exactly what you need from a piece of adventure-ready travel luggage.