Looking for some adventure inspiration to get 2018 off to a flying start? We've pulled together some of the best outdoor events for January and February to ensure your year starts with a bang…
Banff Mountain Film Festival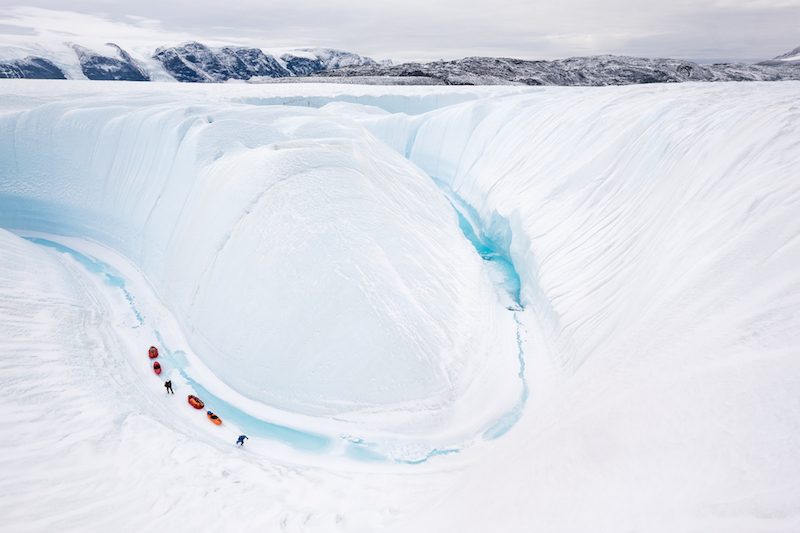 Photo: Erik Boomer
If ever there is an event you need to make each year it is the Banff Mountain Film Festival World Tour. Once again, the tour will be visiting towns and cities all over the country with hundreds of dates, so there's no excuse to miss it. The first few films have just been announced and you can see get a taste for them on the Banff Mountain Film Festival website. Expect endless inspiration and some of the most incredible pieces of adventure filmmaking in the world at one of Britain's best outdoor events.
When 'n' where: Multiple dates and venues across the country kicking off on 13 Jan in Edinburgh.
How: Head to www.banff-uk.com for more info and tickets. Prices are generally near to the £14 mark.
Buxton Adventure Festival: Jamie Andrew & Ness Knight
Jamie Andrew's story is a remarkable one. In 1999 he was caught in an icy storm in the Alps with his climbing partner for five tough nights. Eventually, Jamie was rescued, but it sadly came too late for his partner who had passed away. Jamie suffered hypothermia and frostbite which led to his hands and feet being amputated just days later.
Since that moment, Jamie has learned to walk again and now runs marathons, competes in Ironman triathlons and climbs mountains once again. Head to Buxton on this January night and you'll have the privilege to hear the story from the man himself.
On the night, there will also be a talk from adventurer and wildlife enthusiast Ness Knight. During the talk she will recount some of her own brilliant expeditions that include cycling solo across America, swimming the River Thames and running 15 marathons in 15 days.
When 'n' where: The talk takes place on 17 January 2018 at 7:30pm at the Pavilion Arts Centre, Buxton Opera House, Buxton.
How: Adult tickets are available now from the Buxton Adventure Festival website for £17.50.
The Adventure Travel Show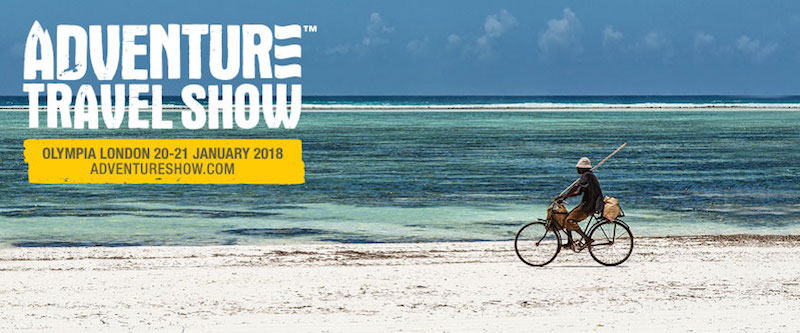 Back for its 22nd year, the Adventure Travel Show is a fantastic source of inspiration and provides oodles of advice to help you on your way to your next big trip. The show will play host to various adventure travel companies, multiple useful seminars (including travel photography and writing) and 100s of free talks.
The Adventure Travel Show has only announced its first wave of speakers as of yet, but it's definitely enough to get excited about. Sir Ranulph Fiennes will be telling some of his most captivating stories, while adventurers Leon McCarron and Justine Gosling have also joined the line-up.
When 'n' where: 20-21 January from 9am to 6pm (5pm on Sunday) at Olympia London.
How: Advance tickets cost just £8 and are available from the Adventure Travel Show website.
Destinations: The Holiday & Travel Show
If you're after ideas and inspiration for your upcoming travels, Destinations is not a bad place to start. Across the weekend there will be talks from travel experts, authors and celebrities, travel photography masterclasses and plenty of delicious street food stalls. No matter where you'd like to go next, there is bound to be something for you at the show, with hundreds of exhibitors from across the world.
When 'n' where: 1-4 February between 10am-5:30pm at Olympia London.
How: Adult tickets are £11 in advance or £15 on the door. Find out more at the Destinations Show website.
Andy Kirkpatrick – Psychovertical: A Higher Education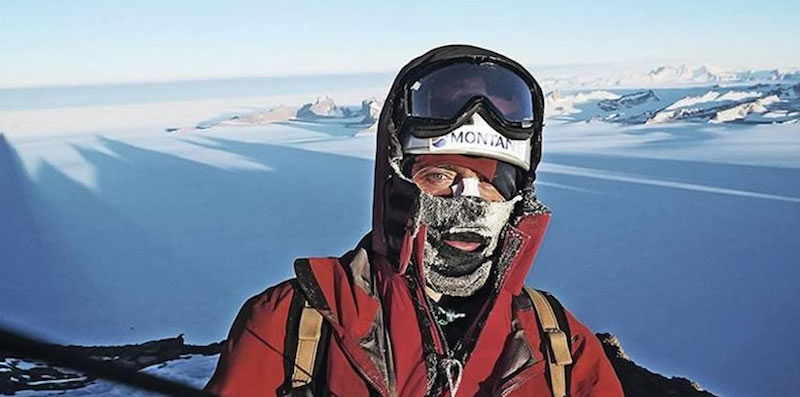 As one of Britain's most renowned mountaineers and a winter expedition specialist, you can be sure that Andy Kirkpatrick has some great stories. Luckily for you, he's embarking on a speaking tour in February where he will be looking back at 40 remarkable years of climbing and adventures. Those in attendance will hear his experiences in the Alps, Patagonia, Yosemite and Greenland to name but a few. This is sure to be a fascinating night.
When 'n' where: A range of dates (2 February to 20 March 2018) and venues across the country.
How: Head to the Speakers From The Edge website for a full list of dates and further details on where to get tickets. Prices are generally around the £18 mark.
Featured image: John Price