www.patagonia.com | £200
At £200 the Patagonia Nano Air Jacket is quite an expensive mid layer (find more men's mid layer options here), and with a price tag that high you'd expect it to be pretty special. I've been using it for the past year and it has slowly become one of my favourite items of gear, being my go-to jacket for cold walks. The jacket is insulated with a 60g synthetic fill and it has a four-way stretch to help provide unhindered range of movement.
At just 425g the Nano Air is exceptionally light when you consider how warm the insulation is. Couple this with the small packsize (the jacket compresses to no larger than a climbing helmet) and you've got a great winter mid-layer that won't take up too much space or weight in your pack. The jacket's outer face is a ripstop nylon to help prevent scuffs and snags, while the inner is soft and comfortable, with a microfleece pad protecting your chin from the zip. The hood fits the head snugly and sits comfortably under a climbing helmet.
I tend to stay away from discussing manufacturer's breathability claims as this is so hard to determine in real conditions (as opposed to their lab scenario), but after extensive testing of the Nano Air I'm impressed with how well the jacket regulates body temperature and moisture. Whenever I've worn the jacket in warm conditions sweat was kept to a minimum and did seem to disappear quickly.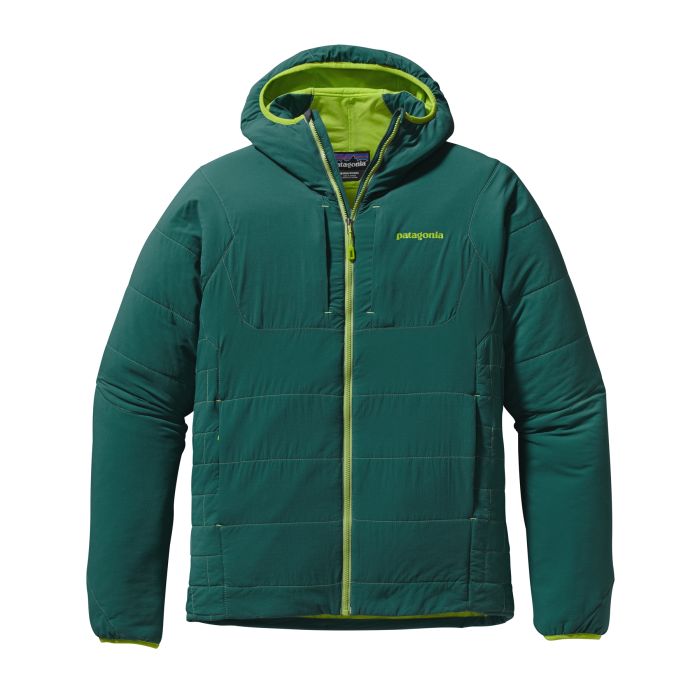 It's actually hard for me to find anything I don't like about the Nano Air, though if I'm being super critical I'd say that the sleeves are perhaps a little too tight to roll up past the elbows. But that's a minor point.
Patagonia Nano Air Jacket verdict
In conclusion, Patagonia's Nano Air Jacket is an excellent mid layer. It's warm, comfortable, breathable, good looking and the stretch in the fabric and insulation allows an almost unrestricted range of movement. I've been wearing the jacket all year and it still looks almost new. It's everything you could want from a mid-layer.