Powertraveller has developed a new portable charging device that they claim will revolutionise portable charging technology. The Powermonkey Expedition brings together multiple ways of naturally and efficiently generating energy which can be used in just about any situation and location you might find yourself in.
The device makes use of five different ways of generating energy: hand powered crank, wind, solar, water and mains and you can combine the use of the solar charger and the hand crank for more efficient energy generation.
Future models of the Powermonkey Expedition will include even more ways of generating power; there will be a steam turbine and a gas and hydrogen fuel-cell.
Powertraveller claim that just 10 minutes of hand cranking can give you roughly 45 minutes of talk time on an iPhone 5S and if you use the wind crank and the solar charger together then you can fully charge the Powermonkey Expedition's 10,500 mAh battery in 5-8 hours.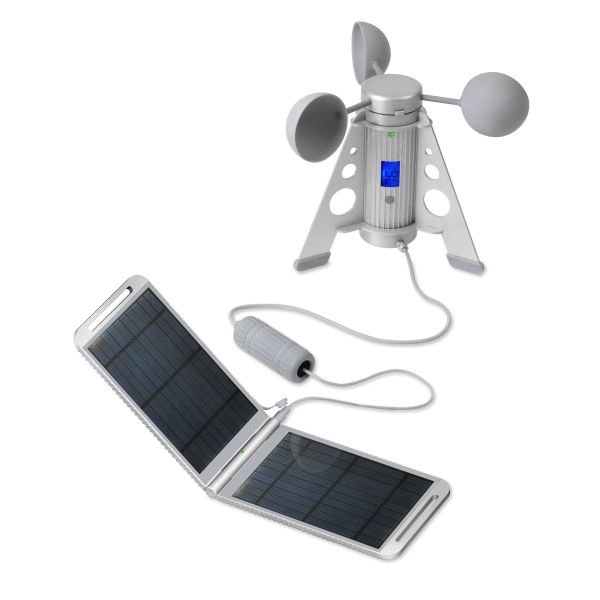 The device features both 12V DC and 5V USB outputs so you'll be able to charge everything from two-way radios, satellite phones and smartphones to GPS, head lamps and SLR cameras, and it carries an IP rating of 65 meaning it's completely dust tight and can withstand water jets directed from any angle.
It won't come cheap though and the Powermonkey Expedition is set to have a retail price of £480 for the full kit, a price that the company feels is justified as they see the device being 'an essential part of the equipment bag for any serious adventure'.
If £480 seems a little steep to you then there will be options to purchase the Powermonkey Expedition as a modular system. For the Expedition unit with the hand-crank and AC mains charger it'll cost £320, to add the wind turbines and stabilising mount it'll be an extra £90 and for the solar panel add on you're looking at an extra £120.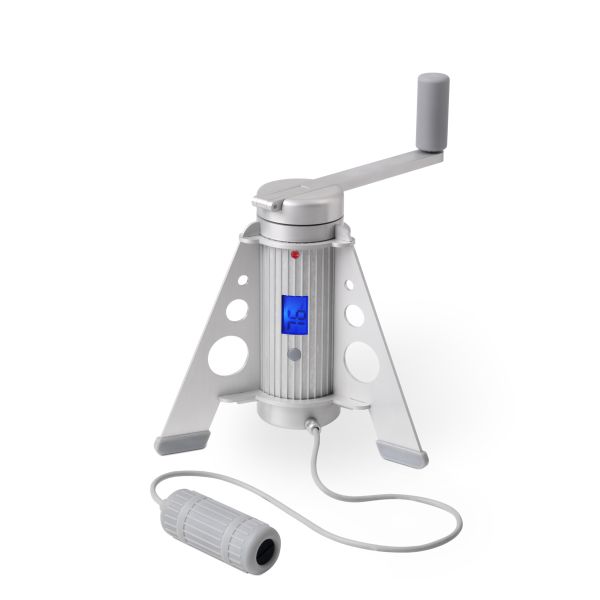 The Powermonkey Expedition will be available from May 2014 from the Powertraveller website and in Cotswold Outdoor, Blacks and Ellis Brigham stores.
To get a better look at the Powermonkey Expedition and to hear the views of legendary adventurers Kenton Cool, Ranulph Fiennes and Squash Falconer check out this video: