Wired for Adventure
Wired For Adventure Volume 15 – Hiking Edition
£9.99
"As skiers and climbers, we have that drive to explore new places and see phenomenal things."
– Ed Salisbury, Freeskier and Wired For Adventure Volume 14 Cover Star
Welcome to the Volume 14 of Wired For Adventure, The Snowsports Edition.
Scroll down to find out what's inside, or click 'Add to Basket' to get your copy today.
Description
Introducing the Wired For Adventure Hiking Edition
Take a peek inside the previous volume of Wired For Adventure by navigating through the pages below. These 23 pages are just a taster of what you can expect.
We're proud to say that Wired For Adventure is an environmentally-friendly magazine. Like you, we want to help protect the planet so it can forever be home to our favourite adventures. Every magazine is printed on quality, recycled silk stock and uses soya-based ink. We also send the magazine direct to your door in recyclable packaging.


What's inside the Hiking Edition of Wired for Adventure?
Jennifer Pharr Davis has hiked the Appalachian Trail a total of three times to date – all 2,190 miles of it, setting a women's record and a Fastest Known Time in the process.
Her positive outlook and connectedness to nature are down to lessons she's learned on the trail, she says – and in this volume of Wired For Adventure she shares her experiences with you…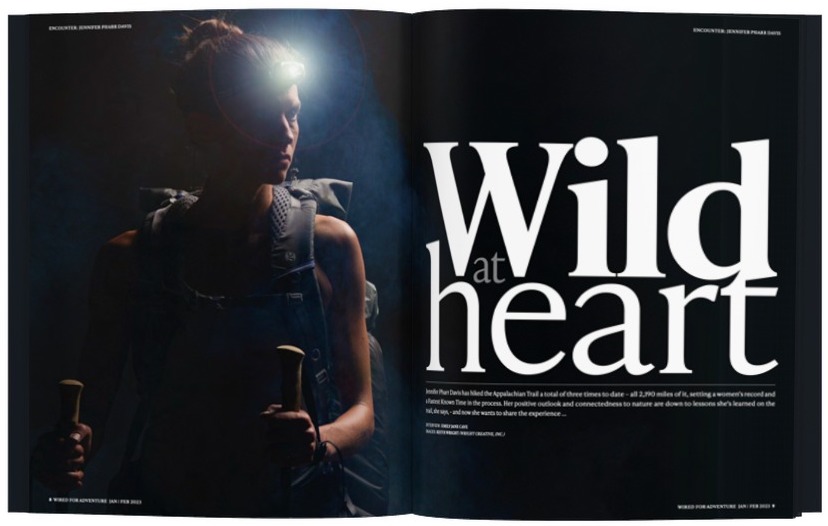 Also in the Hiking Edition…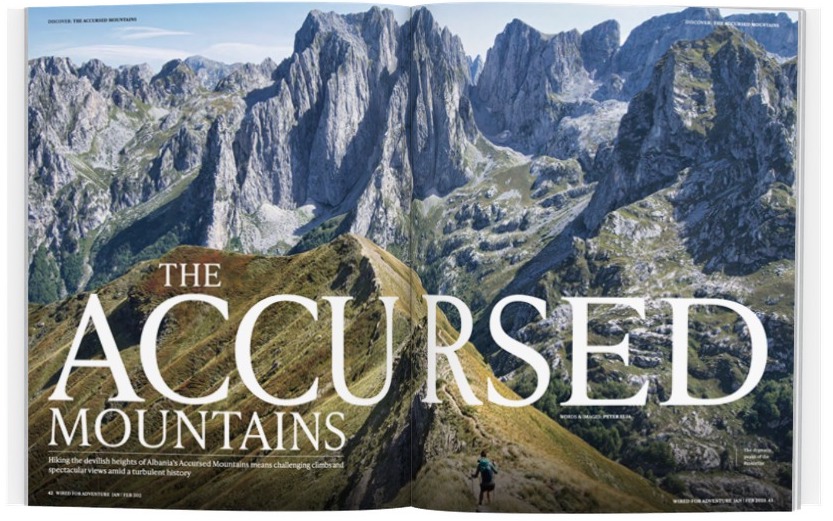 Discover five epic long distance trails to hike in the UK.
Meet Freya Barnett, the intrepid mum who hiked Wainwright's Coast to Coast with her baby.
Discover the story of John 'Snowshoe' Thompson, the world's most adventurous postman.
Take a trip to the spectacular Accursed Mountains of Albania.
Summit Kebnekaise, Sweden's tallest mountain.
Trek to the foot of the second highest mountain of Earth, K2.
Hike up Lombok's magnificent Mount Rinjani, the second highest volcano in Indonesia.
Venture into Alligator Alley while searching through the bayous of Louisiana.
Take on the via ferratas of France and Switzerland.
Experience the sacred Hida Sanmyaku mountains of Japan.
Plus more including the latest gear, St Helena, and Chamonix.
Get The Wired For Adventure Hiking Edition today for just £9.99 and enjoy FREE UK delivery.