We took a look at the Quechua 0º Light Hiking Sleeping Bag to see how it fared in terms of warmth, comfort and value for money overall.
www.decathlon.co.uk | £59.99
Best budget buy
Much like Sprayway's Challenger 350, the Quechua 0º Light Hiking Sleeping Bag has a price tag that will appeal to everyone and, again, I've found it for much cheaper on the net. Don't let the price influence your perception of this product though: for such a small amount of money it's a great bag.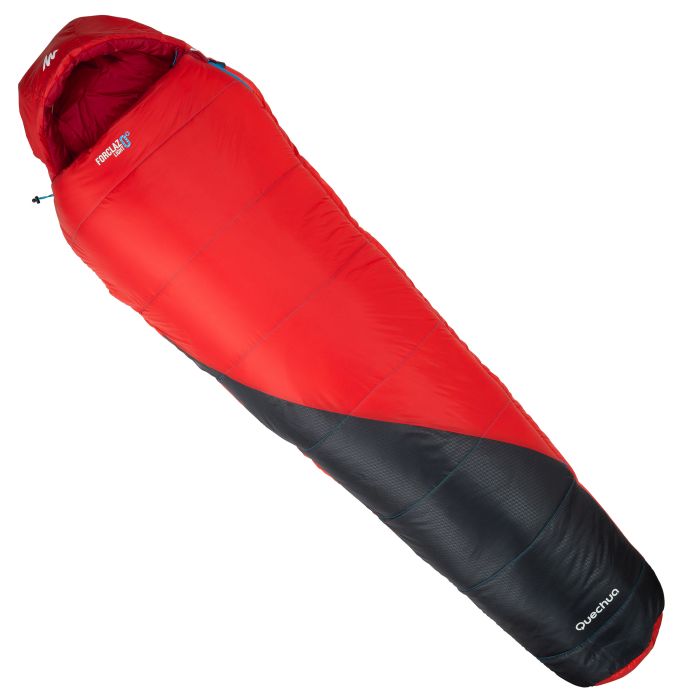 While it isn't the smallest or the lightest bag, the 0º Light Hiking Sleeping Bag just about fits into the bottom of our rucksack and with a better compression sack you'll be able to get it smaller. When unpacked there's plenty of room inside, even for bigger people like me.
The bag has a synthetic fill and, as the name suggests, it'll allow you to sleep comfortably in temperatures around the 0ºC mark. A three-quarter length, two-way zip offers ventilation if you start to overheat, there's a baffle over the zip to prevent cold spots and the bag can be cinched in at the top to stop cold draughts entering.
Quechua 0º Light Sleeping Bag Verdict
If you're looking for a bargain bag that will keep you nice and snug, this is it. Despite the low price, this sleeping bag performed well in terms of warmth and pack size, and would be a fine addition to any expedition pack.
Weight: 1.71kg
Pack size: 35x22cm
Comfort limit: 0°C
Extreme limit: -5°C
AT rating: 8/10