www.rab.equipment | £170
Over the years that I've been testing kit I've yet to come across a piece of Rab clothing that has disappointed me. A look at the company's website shows the principles that Rab Carrington built the brand on: a deep understanding of what climbers and mountaineers need, and a commitment to practical gear that works. In the Atmos we have a waterproof jacket that reflects Rab's vision perfectly.
At just 306g for a size XL the Atmos, which uses a three-layer Pertex Shield + fabric, is seriously light weight. And this low weight hasn't come at the expense of other features: the fully adjustable hood fits well, all zips are water-resistant and the large handwarmer pockets can be used while wearing a rucksack. Slim Velcro pads around the wrists allow adjustment here, though the cuffs are a bit too tight to roll up far.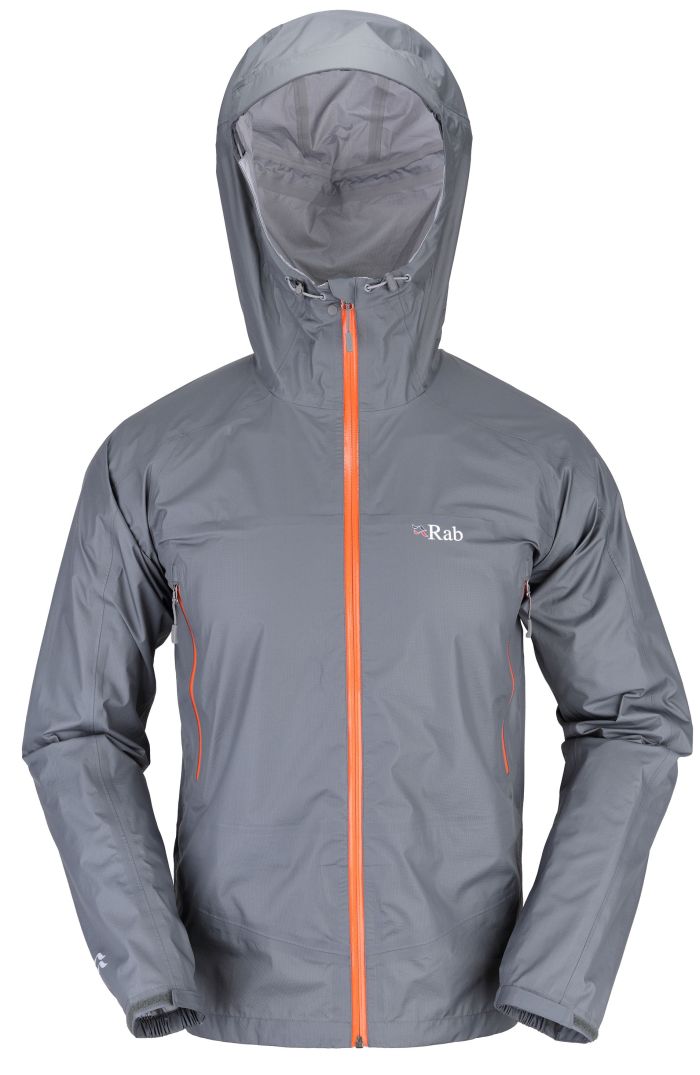 While the Atmos is light and airy, when it comes to ventilation it disappoints. Rab might point out that this is because the Pertex Shield + fabric is about as breathable as current technology allows, but I would always prefer to have ventilation options when I'm getting sweaty on the hills.
The Atmos isn't a jacket designed for traditional ramblers: the fit is athletic, and if you're into moving light and fast, it's a waterproof that won't let you down.
Rab Atmos Jacket Verdict
For those who want to move fast and light, the Rab Atmos Jacket is a great option.