An adventure like no other saw one man setting sail for the open ocean on a traditional tall ship, and making some unique discoveries along the way. Here, we delve into life on the water with a detailed account from tall ship sailing company Maybe Sailing…
"It's 3am in the morning and I am on lookout on to the bow of TS Blue Clipper. Above me, the milky way, the moon and dozens of shooting stars. Below me, the ocean glows with phosphorescence, as dolphins dance in the bow waves. Nothing around me but the vast ocean and empty horizons. But I am not alone. My new crew mates are now my good friends, sharing stories and experiences together. It's a unique and privileged feeling to simultaneously have a huge and tiny space for yourself."
 – Cedric Mitchell. May 2018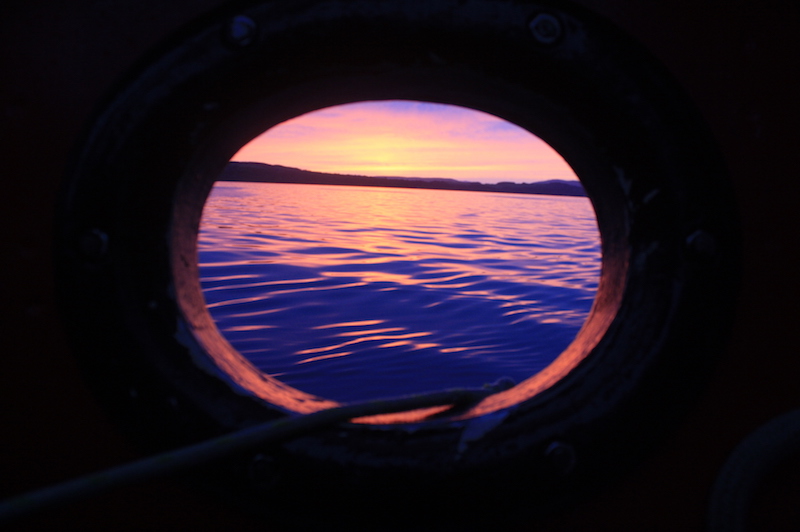 What did civilisation do before TV, Facebook, and the internet? We talked, entertained each other with stories, co-operated with one another to achieve goals, taught each other new skills, read books, shared dreams for the future, and lived in fear and wonder of nature.
Ever wondered what it would be like to go back to that golden age of discovery? To let your crew mates on board surprise you with their in-depth knowledge and incredible stories. To experience the routine of a ship sailing on the ocean, to occupy a different world; the rhythm of the sea reflected in the passing of the watches. Only sailing on a traditional tall ship can bring you an insight into this unique realm, where your participation helps the voyage to make way and arrival at your destination brings a sense of achievement akin to those long-forgotten days of sighting land, at long last, on the horizon.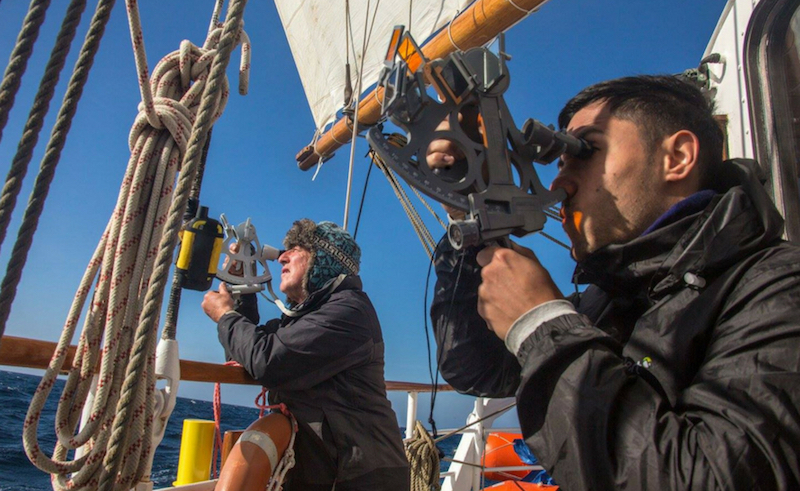 But it's not all about work on board a traditional tall ship. You establish a routine that is relaxing and comfortable but keeps you occupied. You'll find that sailing at night with absolutely no light pollution makes the night sky a dazzling display. You'll get to experience all the sea's moods, from glassy calms to white-capped swells launching flying fish from crest to crest. Disembarking a tall ship sailing adventure is like stepping out of your new tiny, intense, unbelievably exciting world, back into anonymity – and the spell is finally broken.
Some are ready to go home, some aren't, and the luckiest of all realise that they are already there. Roughly 70% of the world is covered by water; make sure you get to experience life afloat. When you're sailing around our vast and unpredictable Earth, friends are made within minutes, as you manage your ship together.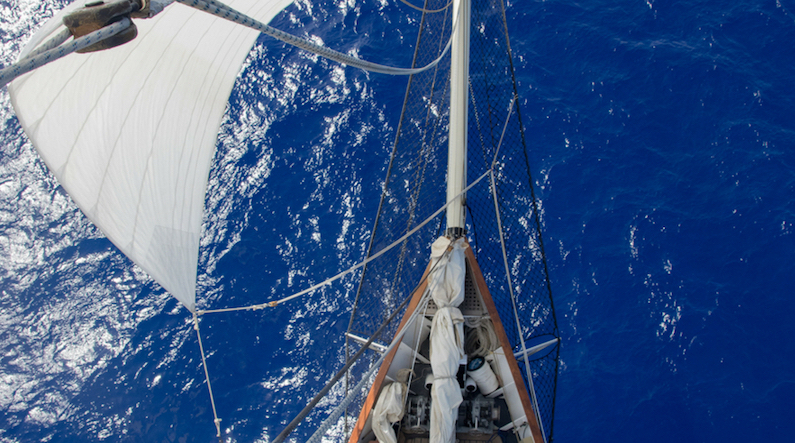 "Truly the voyage of the deep-sea sailing ship is a triumph of circumstance, an achievement of the apparently impossible, an adventure, and an outlet for romance in a world in which there exists too few of either."
– Alan Villiers 1934
How to have your own traditional tall ship adventure
Maybe Sailing offers tall ship voyages throughout the year from UK coastal sailing to Norwegian fjord adventures, as well as tall ship races, Caribbean voyages, special interest expeditions, and ocean crossings. Their TS Blue Clipper is a three-masted gaff rig schooner that has accommodation for up to 14 guests.
Life on board TS Blue Clipper comprises of three meals a day, along with snacks and hot drinks, a bar to purchase soft and alcoholic drinks, the chance to get involved in the sailing of the ship with opportunities to take part in regular watches, and other onboard sailing activities. See her upcoming itineraries here.
Contact [email protected] or call 01133919809 to book.