www.regatta.com | £30
We've said it before and we'll say it again – Regatta makes good kit at good prices, and the Regatta Trailhike fleece jumper is another example. It's a simple, light, soft and comfy top that would sit nicely under a waterproof jacket on a cold or wet walk.
The fabric is Thermal Balance fleece, offering good warmth to weight – the top isn't bulky at all. It's also quick drying and wicks moisture. There are stretch panels at the sides for better range of movement, a high collar and a deep zip for ventilation when you're getting hot.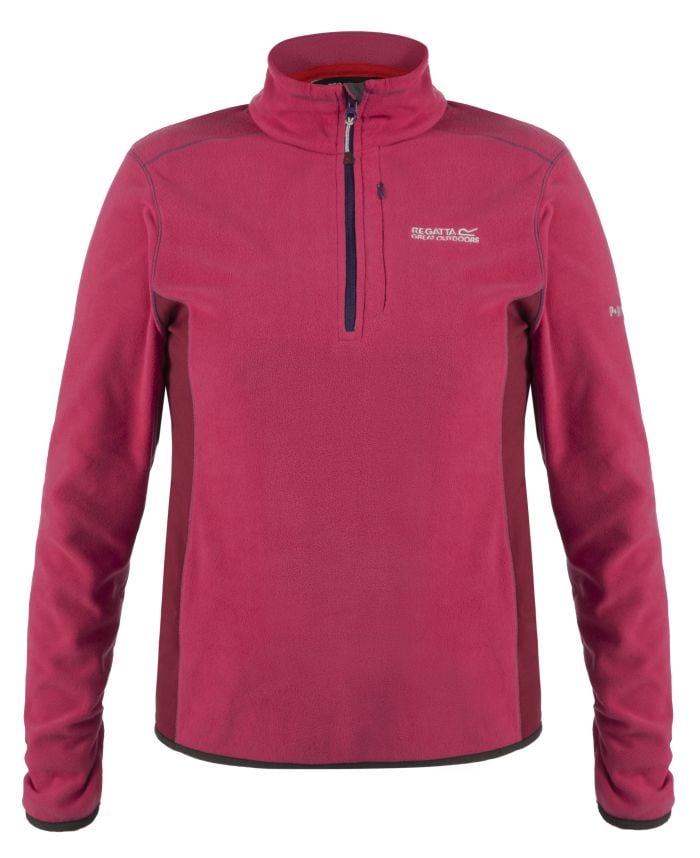 This is a very simple top – there are no pockets, which for me might be annoying when wearing it without another layer over the top. Another gripe is that the sleeves ride up quite easily, although on the other hand the elastic at the hem does its job of keeping the top in place here. But, available in bright pink or bright blue, it's a nice simple top for a good price.
Regatta Trailhike Fleece Verdict
Light and a good price for a versatile top that could be used on a range of occasions.
Weight and packsize: 9
Warmth: 8
Range of movement: 7
Value for money: 8
Overall: 8