With the same handful of picturesque locations too often cropping up on your Instagram feed, it can feel like there's little left to discover in terms of adventure on our home continent. To beat the hoards of tourists on those classic and popular day hikes, why not think about embarking on longer, more remote hiking trails in Europe, where you can really be at one with your beautiful surroundings.
With this in mind, we got together with the guys at Leatherman to discover the most remote hiking trails in Europe and to celebrate the launch of the new Leatherman FREE P-series multipurpose tools, which could be your ideal companion on a wild and rugged adventure in the mountains.
When you're covering long distances, self-sufficient or not, you'll need an efficient multipurpose tool to carry out everyday tasks such as cooking, not to mention fixing and mending if anything goes wrong along the way.
Lycian Way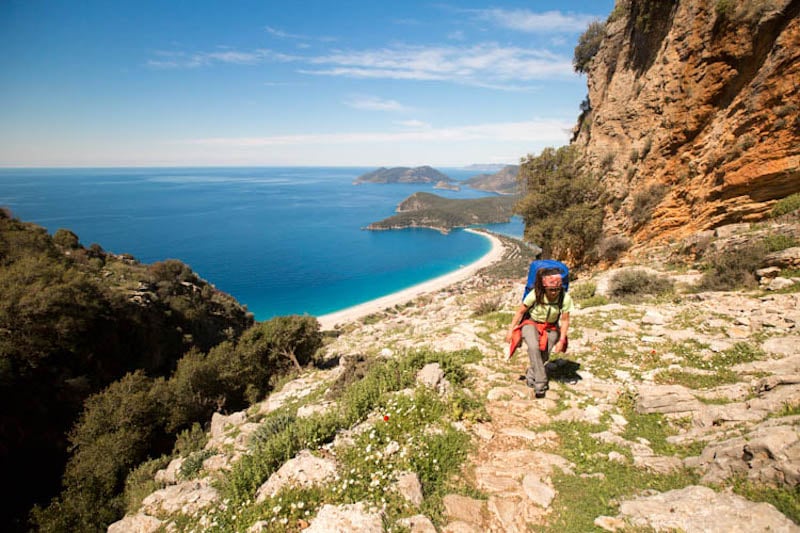 This spectacular coastal route can be found in Southern Turkey. It combines beautiful Mediterranean vistas with challenging mountainous countryside for a multi-day adventure that has often been described as one of the most stunning long-distance trails in the world.
The path is waymarked and runs from the village of Ölüdeniz, near Fethiye for 335 miles along the coast to Geyikbayırı, near Antalya. On some sections you'll find yourself atop dramatic cliffs admiring the azure waters of the Aegean Sea, and on others you'll find yourself in Turkey's rugged backcountry and the foothills of the Western Taurus Mountains, complete with fascinating ruins to explore.
Start: The trail begins in the popular tourist resort of Ölüdeniz.
Finish: You'll end up in Geyikbayırı near the bustling and vibrant port of Antalya, where you can indulge in a few days on the beach to rest those weary legs.
Distance: The entire trail is 335 miles in length and should take about a month to complete, with ample time for excursions and diversions along the way.
Pyrenean Haute Route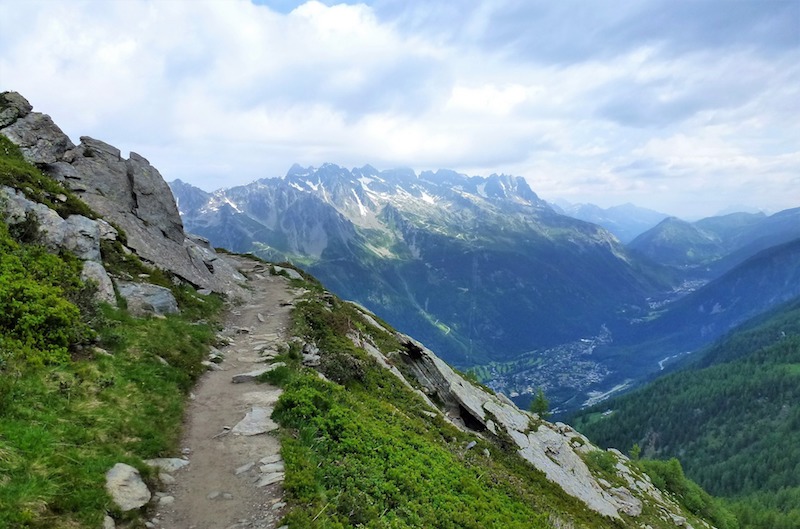 The Pyrenean Haute Route is a well-known footpath that runs the length of the Pyrenees. It criss-crosses the French-Spanish border, all the way from the Mediterranean Sea to the Bay of Biscay. This alpine adventure lets you experience the best views and trails of the Pyrenees as you follow the spine of the mountain range through a variety of scenery and terrain.
You can hike the route in either direction, though most walkers choose to walk from west to east. Taking on this footpath is no mean feat, as it's incredibly remote and nearly 500 miles in length, but you'll be rewarded with some mind-blowing views along the way and an immense sense of achievement on reaching the end. You'll need to be self-sufficient and have plenty of navigational experience as this route takes you high into the mountains, where you won't find waymarks or mountain huts.
Start: Lace up your hiking boots in the charming French seaside town of Hendaye, ready for an epic adventure.
Finish: The route ends at Banyuls-sur-Mer on the French Mediterranean coast.
Distance: The entire length of the route is approximately 497 miles and takes hikers an average of 45 days to complete. It's also possible to hike shorter sections of the route, if you can't get that long off work.
Slovenian Mountain Trail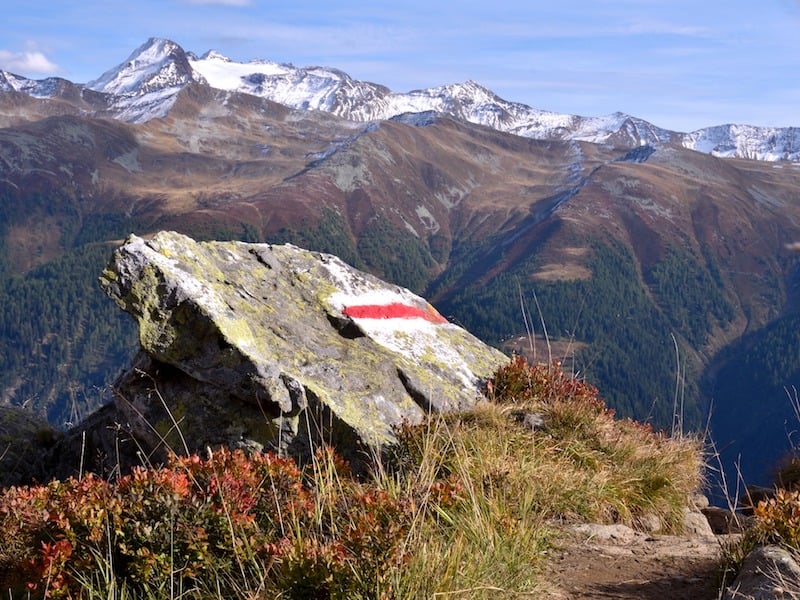 Slovenia is a seriously underrated adventure travel destination, despite being home to some of Europe's most picturesque lakes and the impressive Julian Alps. For a truly rugged excursion, take on a trail that's over 350 miles in length and crosses the entire country, from Maribor near the Austrian border, all the way to Ankaran on the Adriatic Coast.
You'll also get to conquer Slovenia's highest peak, Mount Triglav (2,863m), along the way. Beautiful emerald valleys, sparkling sapphire lakes and an abundance of unusual flora and fauna await on this spectacular yet seldom-visited long-distance trail.
Start: The first stage of the trail can be found in Maribor where you'll ascend into the Pohorje hills, and the route is marked by Knafelc blazes (a white dot in a red circle).
Finish: Your adventure will come to an end once the shimmering shores of the Adriatic Sea come into view in Debeli Rtič.
Distance: The whole trail is 372 miles in length and generally takes hikers around 30 days to complete, a though there's no need to rush; the trail's founder, Ivan Šumljak, offers this advice: "Walk slowly, my friend. In that way, you will experience much, much more." Wise words.
The Hebridean Way, Scotland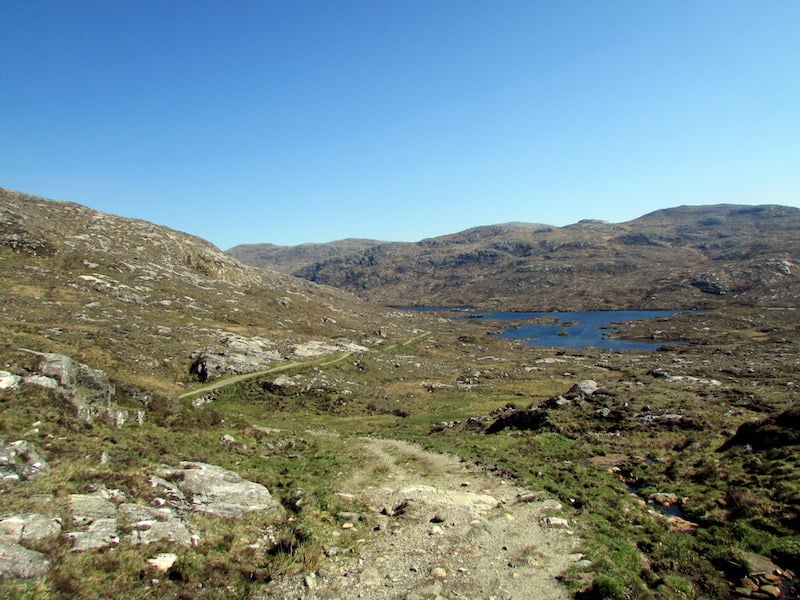 The outer Hebrides are about as remote as it gets in the UK. This smattering of islands off the coast of northern Scotland are as beautiful as they are isolated, and this spectacular 156-mile route links 10 of the islands together with a series of causeways and ferries to get from one to the next.
With a backdrop of awe-inspiring scenery of the wild and dazzling Atlantic sea alongside imposing Hebridean mountains, intrepid adventurers can find themselves immersed in the unique Gaelic culture of the region, while enjoying the feeling of being cut off from modern civilisation. Bliss.
Start: The route begins on the island of Vatersay at the community hall, where you can enjoy two show-stopping beaches before setting off on your journey.
Finish: The Hebridean way ends on the Isle of Lewis in Stornoway, at the picture-perfect gothic-revival Lews Castle.
Distance: The entire route is 156 miles long and is typically hiked in about two weeks.
Peaks of the Balkans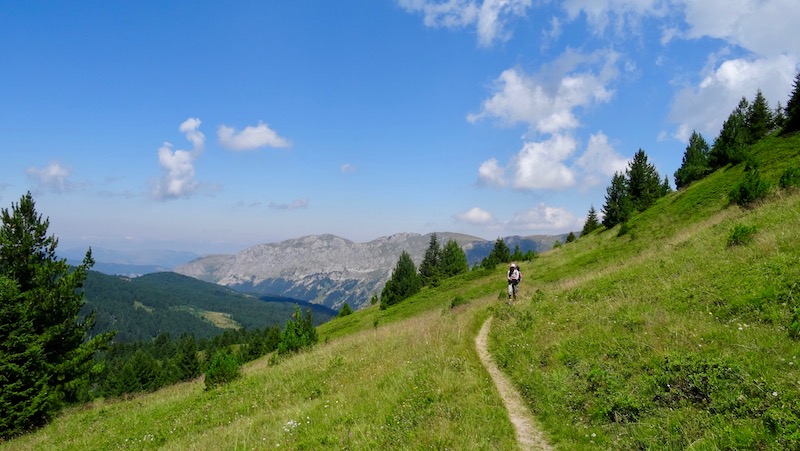 This 119-mile circular trek through the mountainous regions of Albania, Kosovo and Montenegro is one of the most remote hiking trails in Europe. This rugged and isolated little corner of the world is often referred to as the 'Accursed Mountains,' – a fittingly evocative name that conjures up thoughts of wild adventures with an edge of menace and risk. But you won't find evil spirits here.
Instead, you'll find gorgeous limestone peaks, pleasant green pastures more akin to those of a fairy-tale, and charming mountain villages, where cosy guesthouses await. Due to border restrictions, you do need a permit to hike this route, but these can easily be obtained from nearby tour companies.
Start/Finish: The hike is circular, so you can begin and end in a number of locations. Theth or Valbona in Albania are common trailheads, or alternatively you could set off from Plav in Montenegro.
Distance: The whole route is 119 miles in length and is typically hiked in 10 to 12 days. 
What to take on remote hiking trails in Europe
Taking on one of these remote hiking trails in Europe is not a challenge which should be undertaken lightly. You'll need good quality equipment that's durable and versatile, to ensure your kit keeps performing after several days on the trail, but also isn't weighing you down.
Exactly what you'll need will depend on whether you're staying in accommodation or camping along the way, but the bare essentials will include a good quality, sturdy pair of hiking boots, hiking trousers, shorts and a few t-shirts and layers as well as some waterproofs and warmer layers as well.
Don't forget to pack a multipurpose tool like the Leatherman FREE P4 or P2, you'll be amazed how often they come in handy, from slicing up food for dinner, cutting twigs to make a fire, fixing up a broken rucksack, or even opening that triumphant post-hike beverage at the end of each day. Click here to find out more about Leatherman's multipurpose tools.