Lake Clark National Park is a land of stunning beauty where volcanoes steam, salmon run, bears forage, craggy mountains reflect in shimmering turquoise lakes, and local people and culture still depend on the land and water of their home.
Solitude is found around every bend in the river, every stretch of sand on the beach, and in its meadows and mountains. It is a truly remarkable place to visit and there are endless photo opportunities every single day. Below, Allan Blanchard from Wildlife Trails gives us a glimpse into what's on offer in the area and how you can make the most of it.
On this unique tour, you will have sole use of our atmospheric accommodation, the Alaska Homestead Lodge, overlooking one of the iconic meadows and with views to the beach and sea beyond.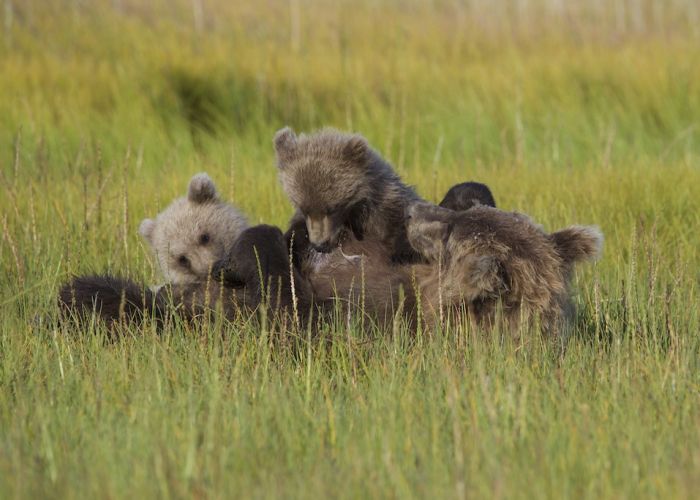 This means that just eight lucky guests will have the chance for this life-changing experience.
The Lake Clark area is just an hour's flight from Anchorage, and offers some of the most spectacular grizzly bear viewing on the continent. Here there are no time-slots, no platforms and you are also not subjected to the jostling of a thousand tripods.
This unique adventure will be led by photo guide Andy Skillen, to give you the chance to spend five days and nights in prime Alaskan wilderness, searching for and photographing grizzly bears and cubs in a completely timeless setting as they feed, search for shellfish, nurse and play.
Each day, in the company of your local bear-expert guide, and with Andy on hand to help you make the most of the opportunities that present themselves photographically, you will head out into the meadows and beaches to search for grizzly bears.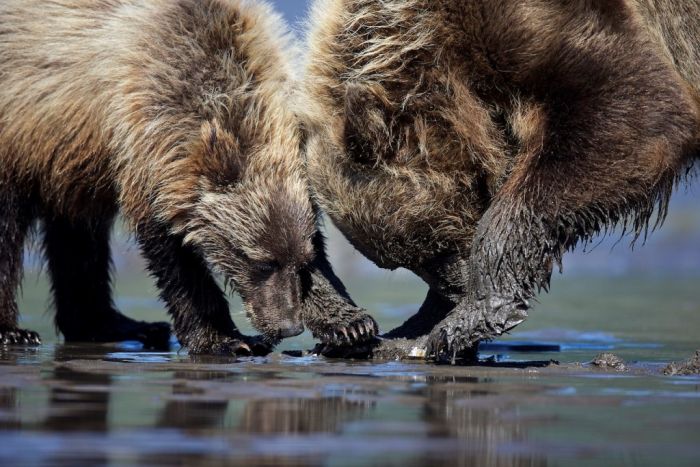 At this time of year, we will most likely see mothers with young cubs interacting, nursing, clamming at low tide and just, well, being bears as they have for generations.
All of our photography will be done on foot, giving you the chance of a lifetime to see these magnificent animals on their own terms, face-to-face.
Wildlife Trails offer tours all over the world allowing travellers to get a close-up view of some of the planet's most impressive creatures. To find out more about what they offer, including the Alaskan photography tour featured in this article, click here.