There's something about a holiday to the glorious county of Devon that epitomises British summertime. Whether it's ice creams on the beach, whitewashed cottages worn by the surf, or the green rolling pastures of Dartmoor, us Brits just can't seem to get enough. And with the ever-present Brexit and constantly fluctuating flight prices casting an unfavourable shadow over holidays abroad, what better time to make the most of our beautiful southern countryside with a few beautiful walks in Devon.
We've got together with the folks at Stay in Devon to seek out some of the most sensational walks in Devon to try this summer. This beautiful county has it all, from family-orientated woodland rambles to sweeping coastal paths and long-distance valley trails – and you can nearly always be sure of a tasty cream tea or fish and chips at the end. Does it get more quintessential than that?
Dart Valley Trail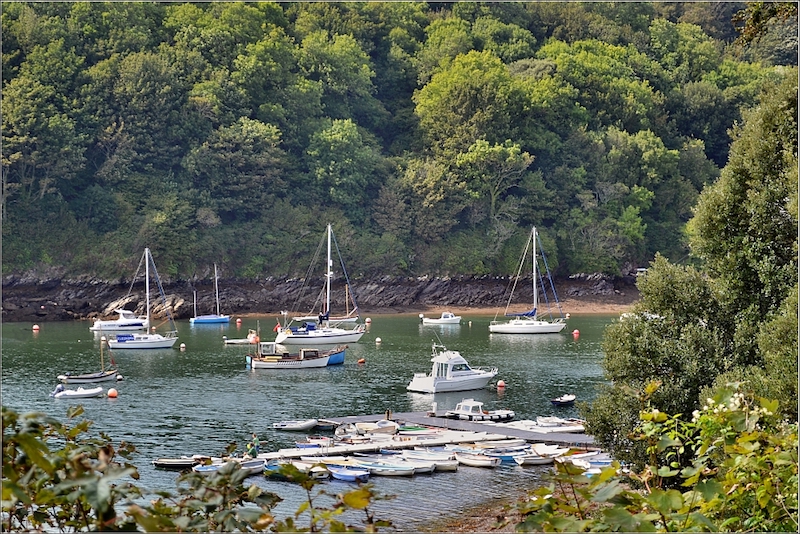 This 16-mine trail follows the River Dart from Totnes to Dartmoor, combining stunning views with ancient woodland and even a steam railway line. The trail can be walked in either direction, and can also be split into three, shorter (but equally spectacular) hikes.
Check out the Greenway to Kingswear section, which is four-and-a-half miles long and passes by the family home of Agatha Christie, a National Trust restoration project, and then meanders through beautiful, oak-laden woodland, renowned for its abundance of colour and wildlife. Ethereal little creeks are dotted along the walk, where you can take in the River Dart flowing gently past, and at Noss you'll find yachts bobbing against an emerald backdrop and steam trains puffing past.
Teign Valley Circuit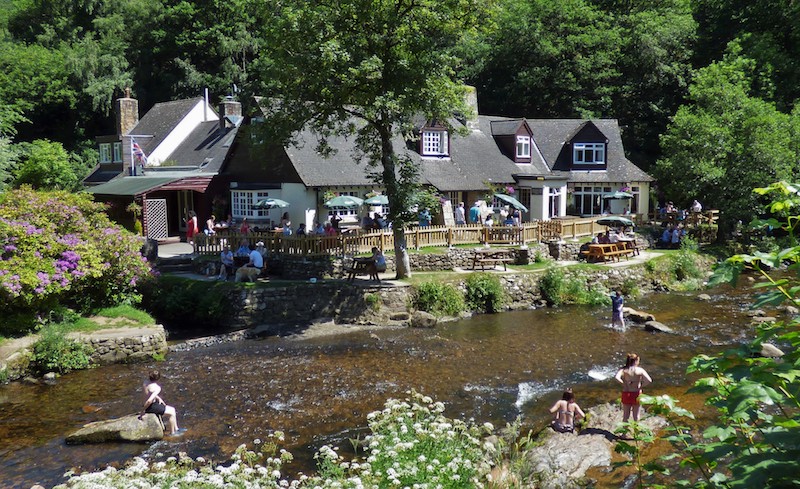 A list of wonderful walks in Devon could not be complete without one of Dartmoor's finest; the Teign Valley Circuit. This four-mile route begins at Castle Drogo, the last castle to be built in England, and brings you through dramatic gorge views and fairy-tale style woodland (complete with gnarled, twisting trees) out to Fingle Bridge and back again.
With a handful of picturesque picnic and paddling spots, it's the perfect walk for a warm summer's day with the kids.
Sidmouth to Beer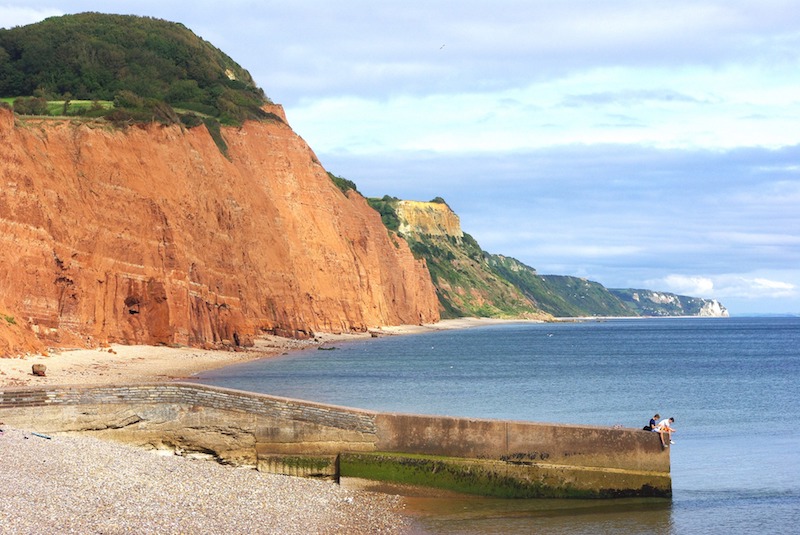 Explore the prehistoric Jurassic Coast on this undulating eight-mile walk from Sidmouth to the village of Beer. You'll also get a little taste of the South West Coast Path on this walk, as it follows a portion of the trail as it hugs the cliffside.
While a few steep ascents provide a little challenge, the beautifully wild beaches en route provide the chance to cool off and admire the view. Keep an eye out for friendly Exmoor ponies grazing peacefully on the moor as you pass by and uncover 185 million years of the Earth's history by hunting for fossils in the striking, rocky coastline. Enjoying a post-walk pint in the village of Beer is also essential.
Wembury Point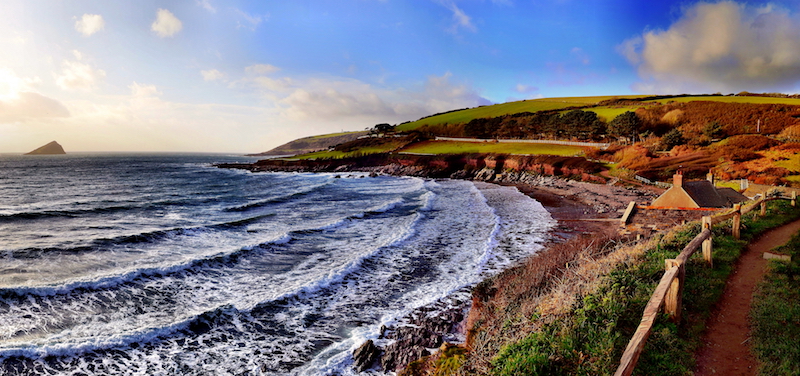 South of Plymouth you'll find the charming headland named Wembury Point, rife for exploring. Once used as a naval gunnery school, the site boasts incredible coastal views and a plethora of bluebells in spring. The walk begins at the National Trust car park on Wembury Beach (popular for rock-pooling) and is a three-mile circular route with a few steep climbs and beautiful views of the Great Mew Stone, a rocky outcrop just offshore.
Watersmeet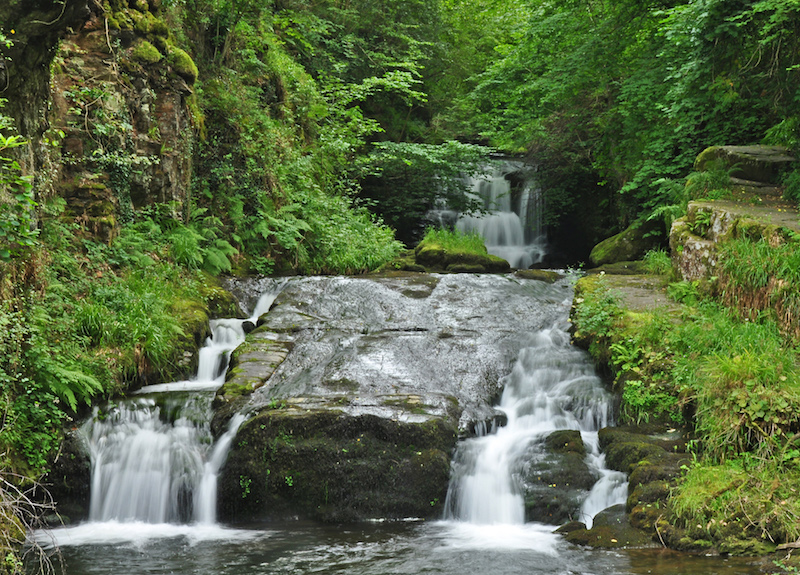 Some of the best walks in Devon can be found in one of Britain's deepest gorges, known as Watersmeet. There are miles upon miles of trails, sprinkled with rivers, waterfalls and sweeping coastal views, making this area in the north of Devon a real haven for walkers.
Take in the views of the Bristol Channel from atop heather-coated cliffs on a circular four-mile walk from Countisbury, or explore the dappled East Lyn valley in search of otters on a five-and-a-half mile walk from the pretty harbour of Lynmouth.
Walks in Devon: where to stay
If you're planning a trip to take on one of these wonderful walks in Devon this summer, why not make your visit all the more charming by renting a cottage with everything you need for a relaxing break away. See Stay in Devon for local accommodation, where you can easily tailor your search to the location, number of guests and facilities you require.
You'll find everything from quaint rustic lodgings for two to stunning countryside properties for the whole family, complete with waterside views, or even a pool or hot tub. There's plenty of friendly accommodation with room for your four-legged friend, too.