They're bright, colourful and simply unmissable, but are these Telic Flip Flops just for show, or is there more too them?
Well, if you were to just write them off as a fashion accessory, you would certainly be making a mistake by doing so.
The flip flops have been carefully designed to provide exceptional comfort and recovery for those who have been active on their feet.
Both medical personnel and everyday users have professed that the Telic Flip Flops have been helpful in offering pain relief from the symptoms of plantar fasciitis and other common foot ailments.
They have a deep heel cup and decent medial arch support which both help to relieve tired feet, while the product's unique 'Novalon' material contributes to the flip flops' cushioning, rebound and elasticity. This helps to give them a bounce-back effect which, while slightly strange, is super comfortable.
Having been shared around the office for multiple people to try, one of the sales team had this to say: "They massage the feet and are a bit weird at first. It's a strange feeling to have so much support under your instep, but after a little bit they become rather comfy."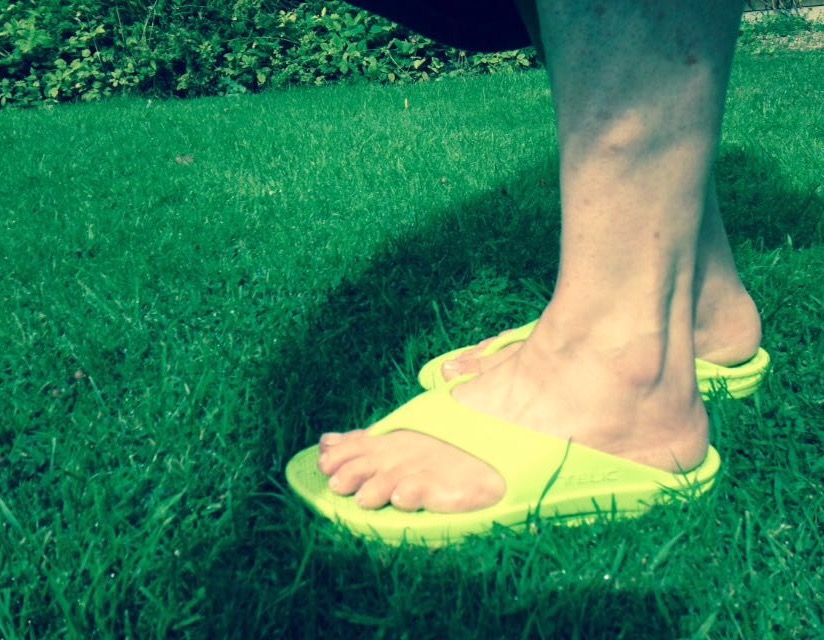 She added that the Telic Flip Flops also have a "lovely, firm-but-squidgy shock absorbing sole and a high instep which really cuddles the feet."
They come in a range of 10 colours, most of which are rather bright (such as the Key Lime and Flamingo Pink variations), but there are also more subtle choices for those who aren't so keen on standing out.
Lightweight, anti-bacterial and machine washable, the Telic Flip Flops certainly seem like the ideal footwear to use after any lengthy outdoor activity. Trust us, your feet will thank you.
Telic Flip Flops are available from outdoor retailer New Heights for just £35. To find out more click here. If flip flops aren't your thing, Telic footwear also comes in three other models, Slide, Dream (clog) & Z Strap.