Head to the heart of South America and you will find Bolivia, a country that is both rugged and raw in every sense of the word. Upon visiting you will experience an attack on all of the senses with mind-blowing scenery, exotic tastes and smells and a mix of emotions.
Indeed, you'll find yourself bubbling with excitement while also feeling slightly apprehensive at the road conditions and the added danger that is so often perceived by people visiting South America.
Put any worries of crime to the back of your mind however, take care with your plans and actions and you will find yourself in a country bursting with vibrant culture, friendly locals and as much biodiversity as you could ever hope for.
The nation's landscape is incredibly varied with spectacular mountain peaks and vast, open expanses that will leave you picking you jaw up off of the ground. In fact, Bolivia offers perhaps the greatest mix among all of the South American countries; exhilarating cities, rugged scenery, the Amazon rainforest and less crowded but equally-rewarding Inca ruins.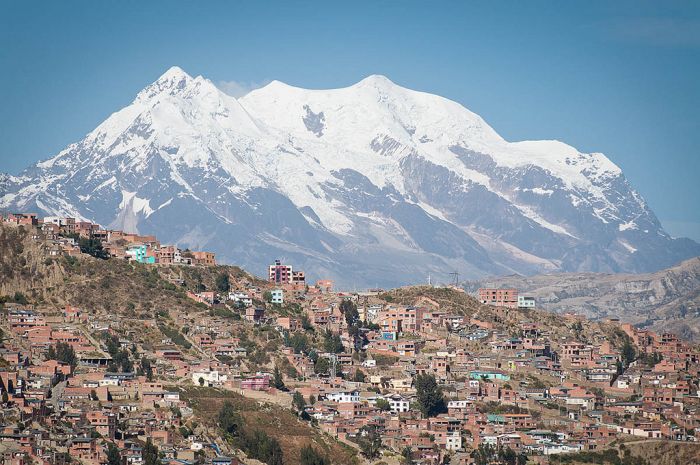 Photo: Leticia Hughes
Situated at a height of over 3,600m above sea level, La Paz is the highest capital in the world and that's not the only reason it will leave you breathless. Lively markets and delicious culinary delights ensure a treasurable experience while on a clear day the majestic Mount Illimani loom over the city.
As one would expect with a country offering such natural diversity, Bolivia has an eclectic mix of activities available for those seeking a bit of adventure. With that in mind, here are six of the best adventurous things to do in Bolivia.
Cycling 'Death Road'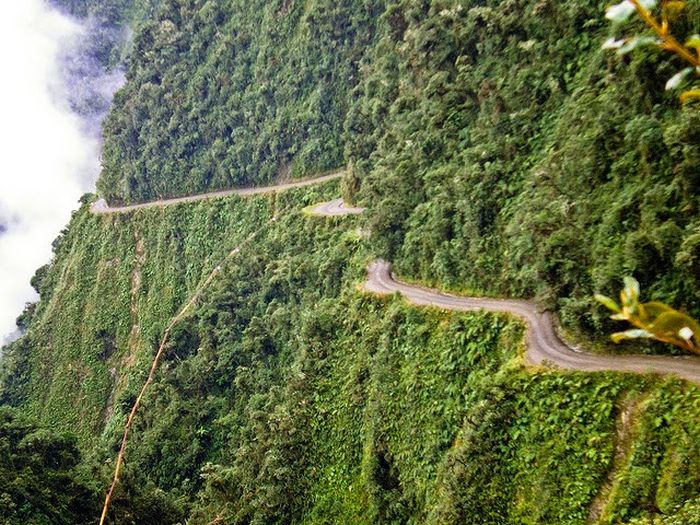 Often referred to as the world's most dangerous road, North Yungas Road is a narrow 40-mile stretch that is literally chiselled into the mountainside. On the one side you have vertigo-inducing drops to the canyon floor below and on the other side there are sheer rock faces that often have water cascading down them and across the track.
So what better way to see the road than to take a mountain bike down it? Before you descend a remarkable 3,500m along the track you'll want to make sure that the brakes are working. You'll need them when you come across a giant truck coming the other way on a hairpin bend! Having said that, it's definitely worth the risk for the breathtaking views.
Heading into the Amazon rainforest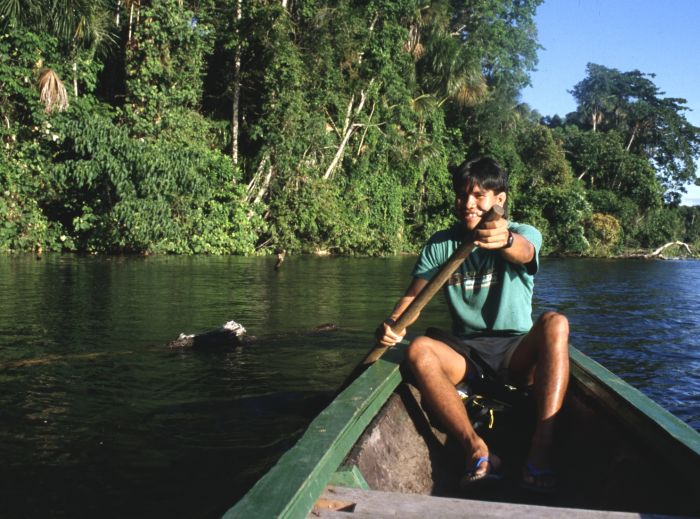 No trip to South America would be complete without a visit to the Amazon rainforest and although Brazil is most popular for excursions, Bolivia offers the same opportunities in a less expensive, less crowded environment.
Tours tend to depart from the town of Rurrenabaque and often take the form of a multiday trip on canoe and foot. Expect to see alligators, caimans, squirrel monkeys and capybaras.
Getting up close and personal with the Salar de Uyuni salt flats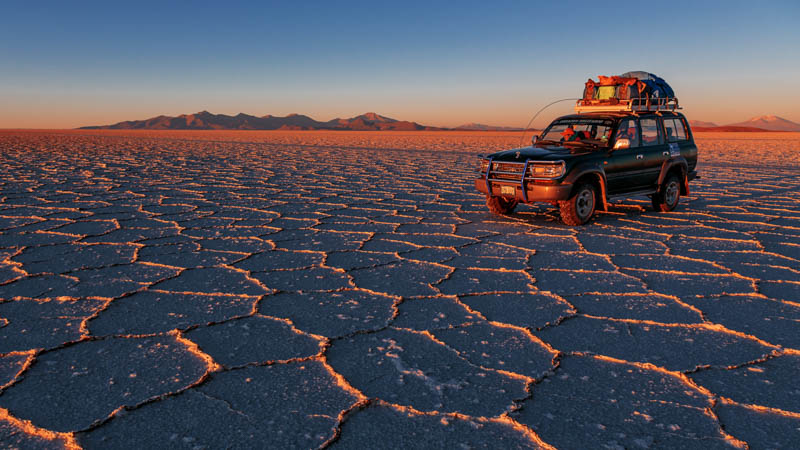 Photo: Roman Korzh
These vast salt flats are the largest in the world and it is certainly something that tends to be on most people's bucket list when they visit Bolivia. And for good reason, too. They make for a truly remarkable landscape in the daytime unlike anything you will have seen before. If it has recently rained, even better as the salt flats turn into a vast and beautiful mirror.
Ultimately though, no trip to the salt flats would be complete without staying around for the night. With almost no light pollution whatsoever it is a great place for some stargazing and the spectacular sight of the milky way is bound to stay with you for some time.
Climbing in the Andes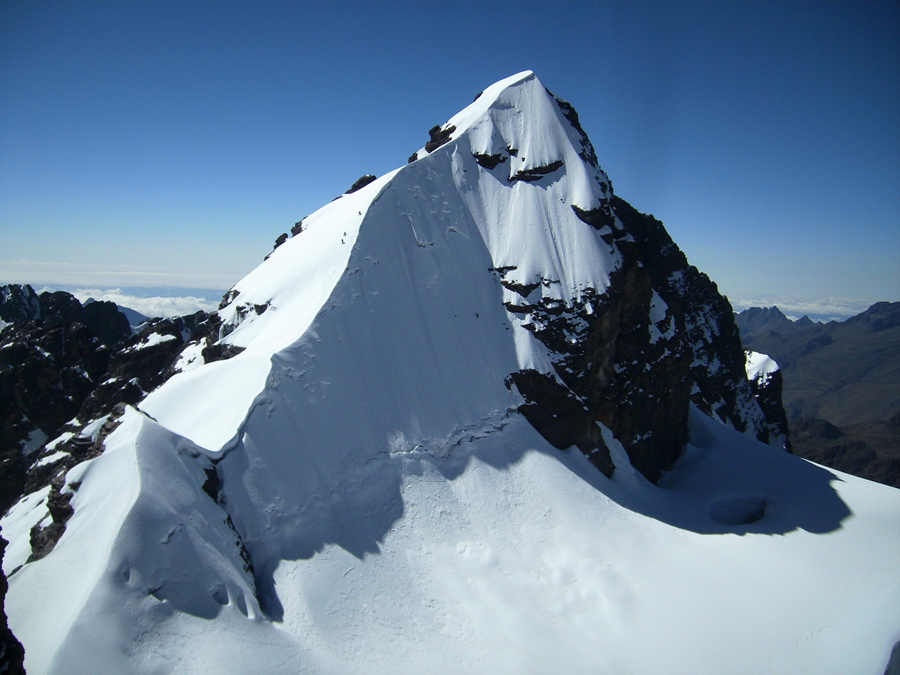 Photo: Summit Post
Second only to the Himalayas in height, the Andes mountain range is an awesome playground for those seeking more extreme adventures. It's unforgettable in its appearance and after each step you'll not only be stopping to catch your breath, but also to take in the unforgettable views that you'll be surrounded by.
For the more hardy among you, there are mountains soaring well in excess of 6,000m offering some thoroughly rewarding climbs. What's more, it's a much cheaper place to climb than in Europe. So make sure you pack your ice axe and crampons for a spot of high-altitude fun.
Exploring Inca ruins on Lake Titicaca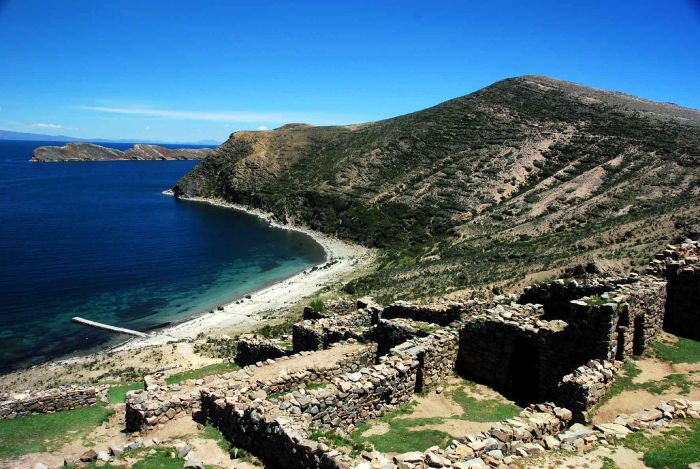 Photo: Leticia Hughes
Nestled upon the divine Lake Titicaca, Isla del Sol is a large island that is home to several traditional communities. Most notably, the island also plays host to a range of Inca ruins that are well worth checking out. With no vehicles present you'll be making all of your excursions on foot, which isn't so much of a bad thing considering the great hiking trails on offer. Just make sure you apply enough sunscreen.
Your time on the island may well be spent walking around under the oppressive heat of the sun, but you'll remember it for the sensational views across the lake and to the snow-capped mountains beyond.
Intro photo: CIFOR