As the customary spring heatwave rolled through the British Isles in May, Adventure Travel Editor Rob Slade took a trip to Dorset for some of the finest coastal walking in the area…
What the south lacks in steep slopes and rocky ridges, it certainly makes up for with beautiful seascapes and dramatic cliffs. And on a crisp spring day, there's not much that can beat it. So, when a mini heatwave sprung a pleasant surprise in May I roped in my dad for a coastal adventure and jumped in the car for the drive south, excited for what a couple of days of sun might bring.
After an overnight stop in the achingly beautiful New Forest, we made the journey to Poole and onwards to Sandbanks. A short chain ferry ride then took us across the mouth of Poole Harbour to Studland (the end of the South West Coast Path). This is a great option as a starting point for walking to Old Harry Rocks, taking you along Studland Beach on the South West Coast Path. If you do decide to start from here, we should probably warn you that there is a stretch which is designated as a naturist area. From here, you'll be looking at an eight-mile round hike to Old Harry Rocks and back.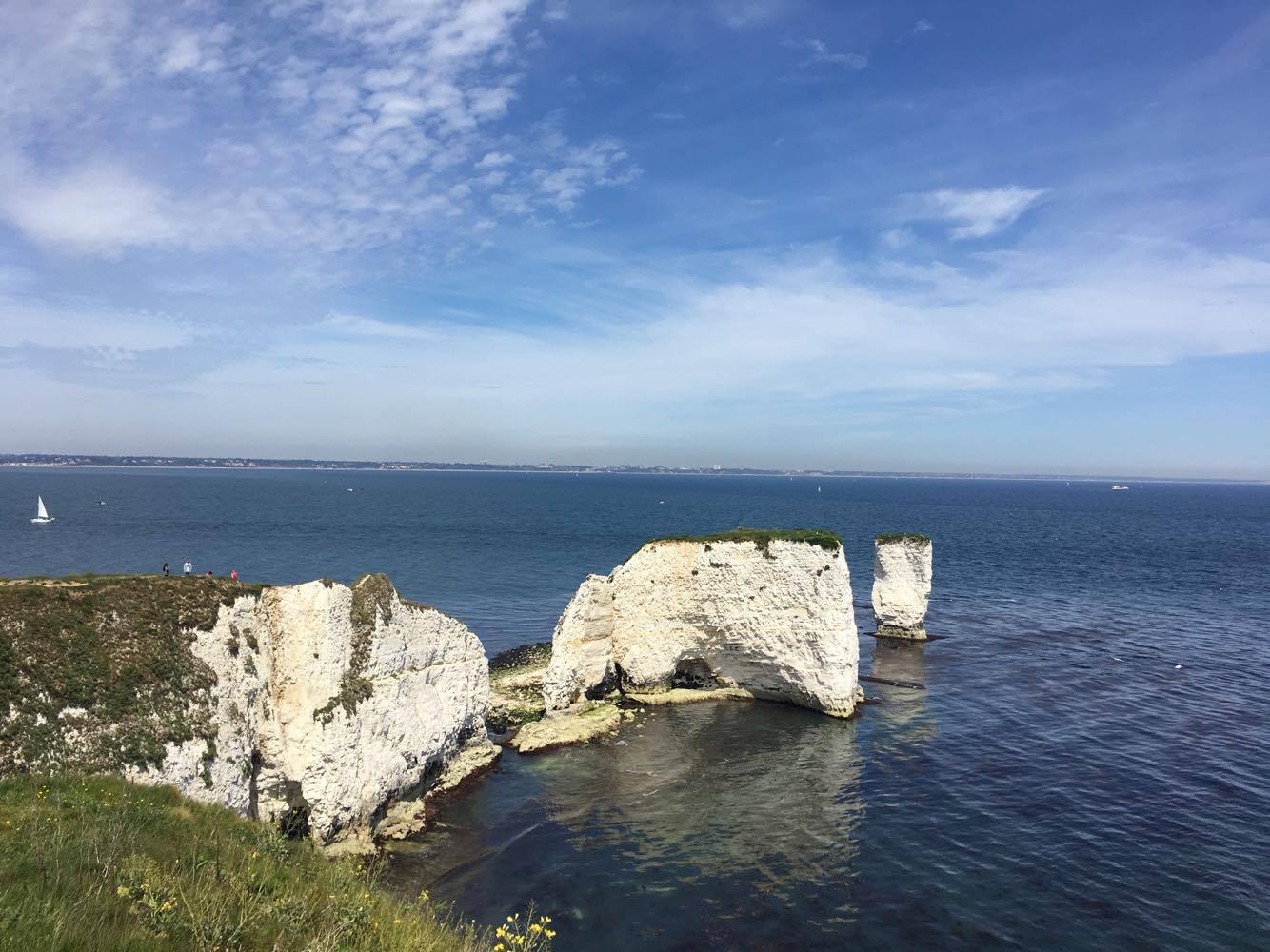 We started our walk a little further south and ventured along the beach, flanked by the calm waters of Studland Bay on one side and wildlife-rich heathland on the other. Before long, we climbed away from the beach, up a road and along a cliff top path with amazing views stretching all the way across the bay to the Needles on the Isle of White.
>>> 7 of the most incredible coastal walks in Britain
It's hard to focus on much else but the views on this stretch, but keep your eyes on the left of the path as there is a small trail that shoots off between some trees for panoramic views that rival much of what the South Coast has to offer. There's a narrow headland just a few feet wide that juts out above the water with chalk cliffs making way either side and from here the panoramic views are jaw dropping.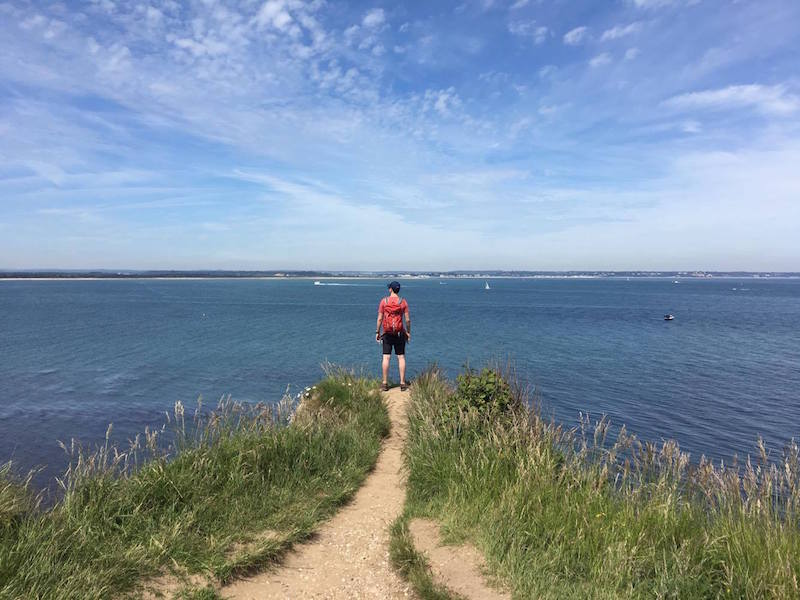 After re-joining the main track we eventually approached Handfast Point which was undeniably the highlight of the walk. This is where you'll find the showstopper, Old Harry Rocks. These stunning chalk formations stand in stark contrast to the inviting blue waters surrounding them and photographers will have a field day. Walk a little further south and you'll gain some fantastic viewpoints of the coast which make for an excellent pit stop.
From here, you can either head further south to Swanage or, like we did, head back the way you came via The Bankes Arms for a well-deserved post-walk pint in the pub garden. The perfect way to finish a hike…
>>> Read more: Top 10 adventurous things to do in Southeast England