Whilst we all know the hazards of being on the snow, many people switch off and forget to take care once they unclip their skis and head to the resort. These top tips for staying safe off the snow will ensure you enjoy your time both on and off the slopes, and allow you to make the most of your trip without any slip ups!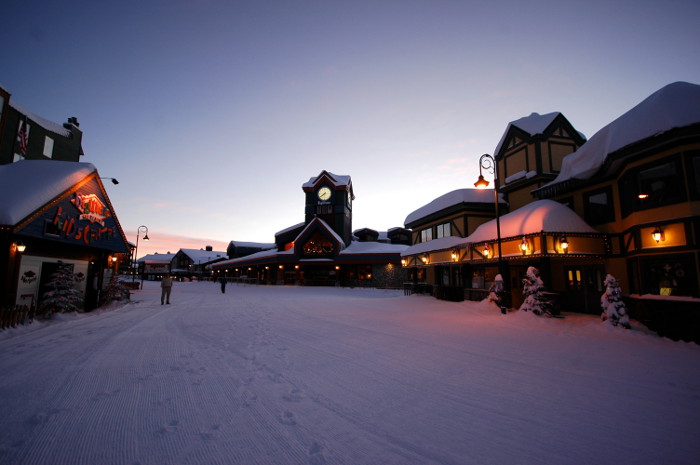 It's easy to switch off once you unclip your skis.
Take Care on the Snow and Ice
Snow and ice make for dangerous conditions underfoot so you need to be extra aware when walking around the resort. A nasty fall could leave you in bed for the rest of the week, ruining your ski holiday. Make sure you stick to well-lit paths and be aware of slippery areas during the day – and avoid them in the evening as the temperature drops.
Be Alcohol Aware
For many people a major part of a ski or snowboard trip is sampling the local schnapps or warming glühwein after a good day on the slopes. Après-Ski is a big part of many ski resorts but as we all know heavy drinking can leave you with an avalanche of a headache, and make you rather unstable on your feet. Combined with snow, hangovers can have dangerous results on badly lit, ice-covered pathways which may be perilously close to steep drops. Know your limits and stay aware. Know the safe way back to your accommodation or chalet, and make sure your friends know where you are.
Driving in the snow
More and more people are choosing to drive to their resort or rent a car there. Driving in the snow can be dangerous though and it's important you have the correct equipment. Winter tyres with a wide tread are a must and keeping snow chains in your car if you are driving up the mountain is essential, particularly in more isolated areas. Always keep a survival kit in the boot of your car in case you get stuck in the snow overnight. The kit should contain blankets, torches, warm clothing, snacks and water to make sure you and any passengers will be warm and safe should you have to wait in the car until morning.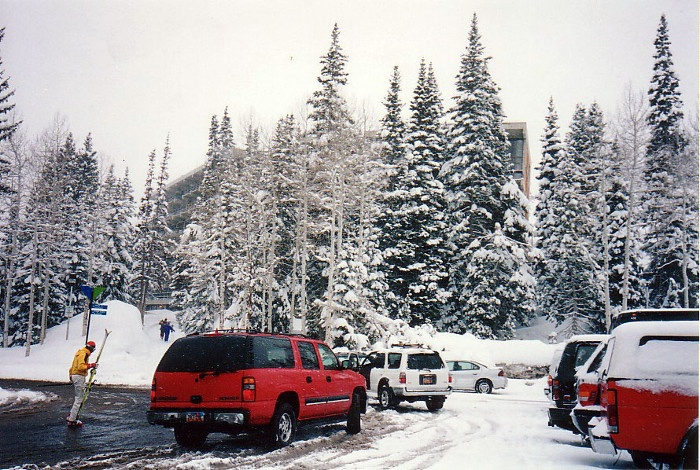 Make sure you have the correct equipment if you take your car!
Equipment safety
Keeping your equipment together and tidied away might seem like an obvious tip but people frequently trip over skis or poles, fall badly and injure themselves. Keeping your equipment tidy will not only protect you, but prevent kit getting damaged or broken, and will ensure you're not wasting time looking for OK kit when you could be on the slopes!
Sensible dressing
Making sure you have the right clothes and footwear for cold temperatures, ice and snow can make a huge difference to your trip. Wear proper boots to walk around the resort and take part in any of the other activities the snow has to offer, such as sledging, snowmobiling or dog sledding. Taking layers to wear is also a good idea as although the chalet, bars and restaurants are warm and toasty, once you step outside the front door it will be a very different story!
Following these tips will ensure you will be able to make the most of your ski holiday, staying safe both on and off the snow.
This article was written by Steve Dodd who is a manager at ERV a travel insurance provider offering ski insurance and other winter sports insurance products. In his spare time, Steve likes to blog about the different countries he explores.