Of all the tales of tragedies on the mountains, this is perhaps one of the most harrowing. Mount Everest, the highest mountain on Earth, is atop many mountaineer's bucket list and while it is not necessarily one of the most technical, it can be one of the most deadly. This story shows just how inhospitable the mountains can be.
Known as one of the most lethal years in Everest's history, 1996 saw the deaths of 15 climbers, eight of whom died on 10 May. On this day 33 climbers from three groups (Mountain Madness, a government-funded Taiwanese group and Adventure Consultants) were attempting to reach the summit.
Guides had forgotten to set up fixed ropes in advance and so the groups were delayed for over two hours on their ascent. The result of these delays meant that a build-up of climbers caused a bottleneck at the Hilary Step, and many summited very late, past the recommended summit time of 2pm which allows for a safe descent back to camp.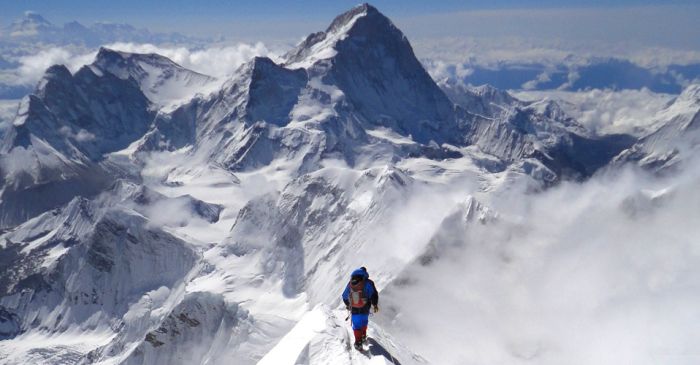 Anatoli Boukreev, who was the first to summit that day, left the groups and returned by himself to Camp IV. Climber and journalist, Jon Krakauer criticised the Russian in the aftermath of 10 May for not helping others on his way down, but since then he has become recognised for saving others who could have died that night.
Boukreev reached Camp IV at 5pm, but even then there were still climbers trying to get to the top. By 5:30pm a blizzard had blown in, burying the fixed ropes that had been placed and any trail that the groups had blazed on their ascent.
By this time, all hell was beginning to break loose for the climbers. Two, Gau Ming-ho from Taiwan and American Scott Fischer, were stranded and unable to descend below the Balcony (a small rocky platform at 8,400m).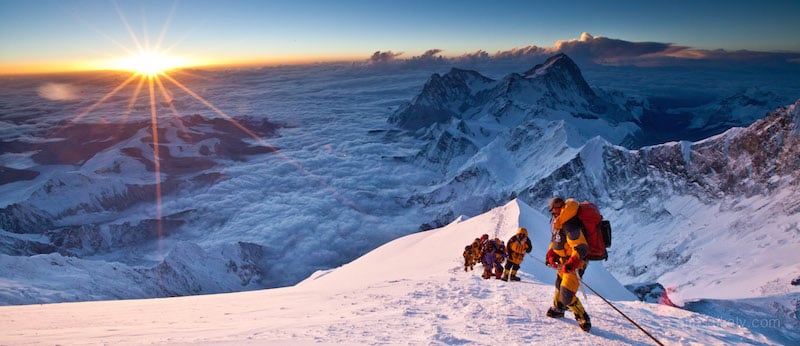 Adventure Consultant guide Rob Hall was stuck on the Hilary Step with his client Doug Hansen who had lost consciousness. Hall radioed for help and fellow guide Andy Harris bravely turned back with oxygen and water for the duo.
As the blizzard got worse several climbers from both groups (Mountain Madness' Neal Beidleman, Pete Schoening, Charlotte Fox, Tim Madsen, Sandy Pittman and Lene Gammelgaard, along with Adventure Consultants' Mike Groom, Beck Weathers and Yasuko Namba) became lost on the South Col and were forced to bivvy just 20m from a huge drop on the Kangshung Face.
Beidleman, Groom, Schoening and Gammelgaard set off to find help when the blizzard eased for a moment. When the foursome reached Camp IV, Boukreev set off and located the stranded climbers, bringing Fox, Madsen and Pittman to safety while choosing to leave Namba and Weathers as they were in hypothermic comas and close to death.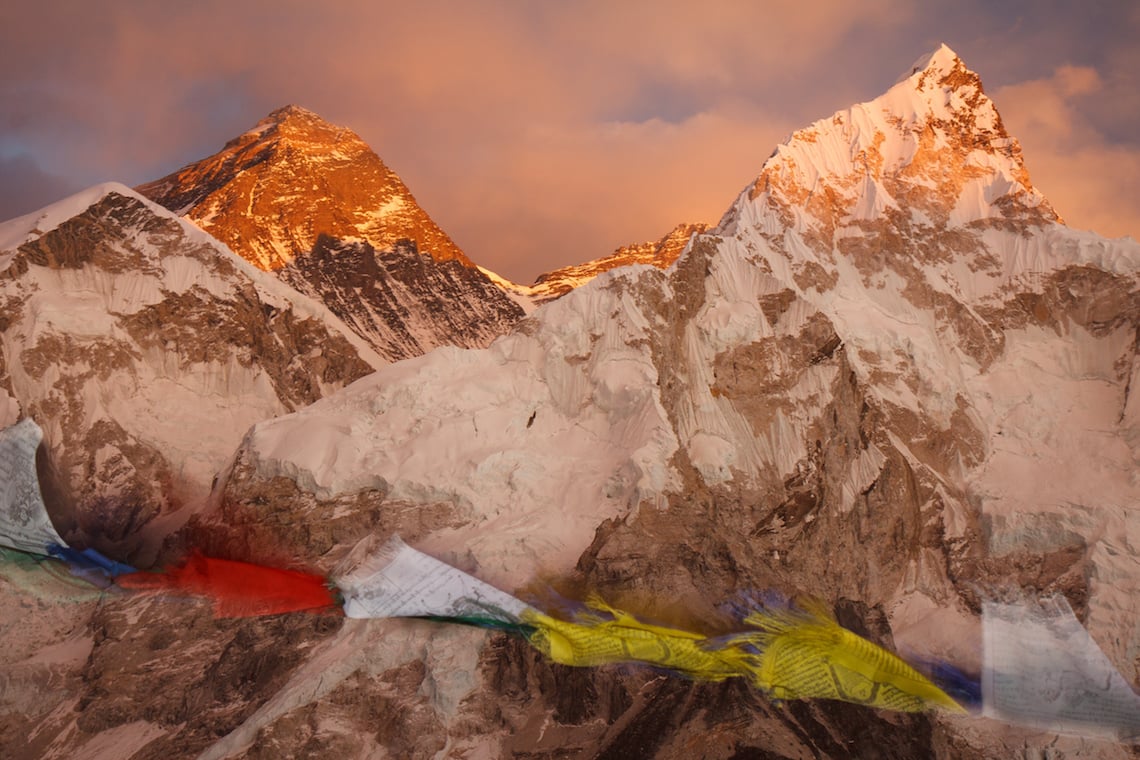 Sherpas were sent to check on them the next day only to find they were so covered in ice that it had to be chipped off of their faces. Once again the pair were left as they were presumed dead. Shortly after, Weathers regained consciousness and in a feat of extreme human endurance stumbled onto his frost-bitten feet and staggered, half blind (his eye had frozen over) to Camp IV.
The next day at 4:43am Hall radioed in from the Hilary Step stating that Hansen was gone and Harris was missing. Later in the afternoon, still stuck on the mountain, he requested base camp to call his wife for him. In an emotional exchange Hall told her:
"Sleep well my sweetheart. Please don't worry too much." He was found dead on 23 May.
As the storm eased, sherpas rescued the frozen Gau, and Boukreev once again ascended in an attempt to rescue Fischer. At 7pm he found his frozen body. Had it not been for the Russian, more could have died on that fateful day. A year later Boukreev himself died while making an attempt on Annapurna.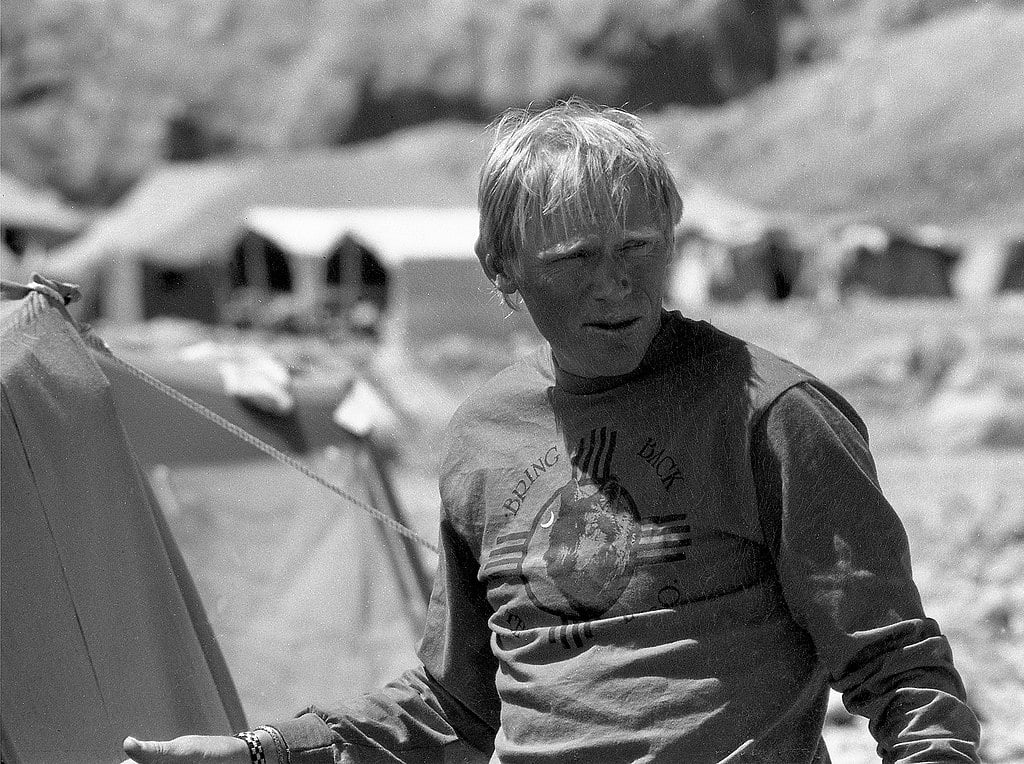 Following the tragedy, Jon Krakauer (author of Into the Wild) went on to write a bestselling non-fiction book about his experience on the mountains. Into Thin Air: A Personal Account of the Mt. Everest Disaster details the events that unfolded, though Krakauer's narrative was widely criticised amongst the climbing community for how it negatively portrayed Anatoli Boukreev.
In the book, Krakauer questioned Boukreev's judgement, his decision to descend before his clients, his choice of gear, and his interaction with his clients. Boukreev adressed these criticisms in his own book, The Climb.
The tale of Everest 1996 was immortalised in film when it was made into a feature-length film in 2015, starring Jason Clarke, Josh Brolin, John Hawkes, Keira Knightley, Emily Watson, and Jake Gyllenhall.