How much of an adventure can you have within 62 miles of your front door? It's a question that few of us would have considered pre-2020, until everything changed…
But, we're not here to dwell on those events. Travel restrictions don't need to spell the end of adventure. Take professional climbers Caroline Ciavaldini and James Pearson for example.
Keeping to the 62-mile limit of French travel restrictions they embarked on a month-long bike tour of their local climbing crags with their young son Arthur, the smallest (and cutest) spotter imaginable, in tow.
Adventure isn't a destination, it's a mindset, and this video demonstrates that perfectly. Enjoy.
Want to read the full story of James and Caroline's trip
Then pick up the latest issue of Wired For Adventure magazine today!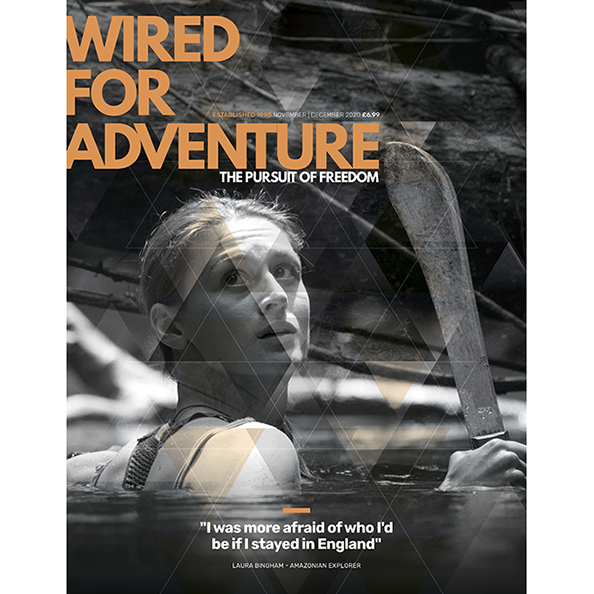 The story of James and Caroline's epic trip is just one of the many travel stories featured in the new issue of WFA.
In it you'll also get the chance to:
Hike the mountainous trails of the Pamirs with a professional guide
Explore Quebec's frozen shores on a ski-trek expedition
And learn what it feels like to conquer the world's highest volcanoes
There are also loads of great gear reviews to help you choose your new kit and get on your way, as well as the ultimate Wired For Adventure Christmas Gift Guide.
Get your copy of Wired For Adventure magazine today by clicking HERE. Order it now, and we'll give you free UK delivery.