Patagonia. Ever popular with ambitious adventurers, and emblematic of the remote and untamed landscapes of South America, this is one region that is rarely missed off a trekking bucket list. As well-known Patagonia hiking trails such as the W circuit in Torres Del Paine National Park and the Mount Fitz Roy loop have brought Patagonia to the forefront of adventurous hiking, these trails can often become crowded in high season, taking away slightly from the beautifully uninhibited scenery on offer. It's about time we explored some of the more secluded corners of the region for an off-grid trekking experience that truly feels like an adventure.
We got together with Cascada Expediciones, experts in Patagonia hiking adventures, to find three lesser-known hiking trails that deliver on unforgettable Patagonian scenery with fewer crowds that they usually attract. If you are hoping to see a less crowded Patagonia, there are a few tips to remember. October, November March and April are all great months with less tourists, less wind and more incredible wildlife. It's also important to remember that Patagonia is a very fragile environment, and by traveling in an off-season, you are giving the native wildlife and the overall infrastructure a bit of a breather. Win, win.
Cerro Castillo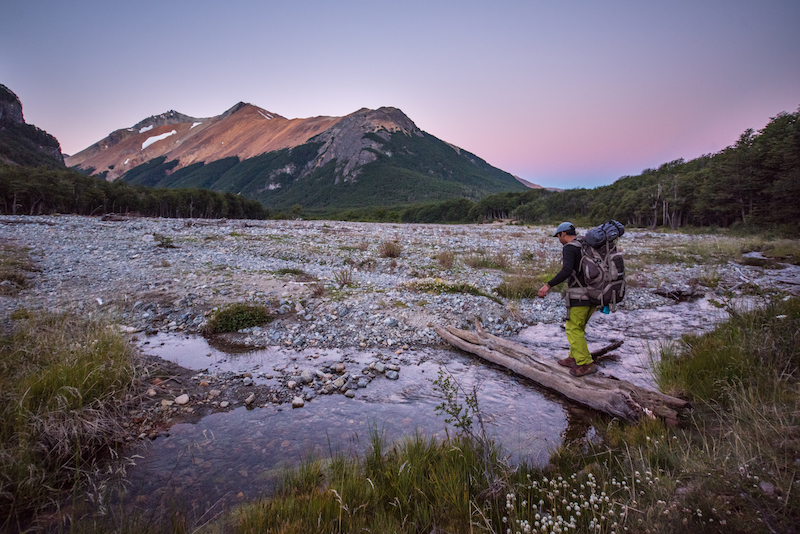 Northern Patagonia can often be overlooked in favour of the famous jagged peaks of Torres del Paine in the south, but this is one undiscovered hiking paradise you'll be glad you stumbled upon. The untouched natural beauty of Chile's Aysen region will blow you away, whilst a challenging hike from the isolated Carretera Austral, deep into the mountainous wilderness will put your fortitude to the test. This is rugged, remote Patagonia at its finest.
Highlights of the trek include passing by spectacular hanging glaciers and traversing vast mountainous valleys where nomadic local 'Gauchos' bring their livestock in the summer months. You can marvel at the stunning Cerro Castillo lagoon and reach heights of 1,700m on a rocky ascent of Morro Negro, before taking a dip in the glacial waters of Lake Duff. Due to it's incredibly remote location being unhindered by light pollution, a clear night will give you sensational views of the milky way in all it's glory. November is a great time to experience this trek, with temperatures warming up after the South American winter and lower rainfall averages.
How to experience it: Cerro Castillo is an intrepid five-day trek into the untouched heart of northern Patagonia…
Dientes de Navarino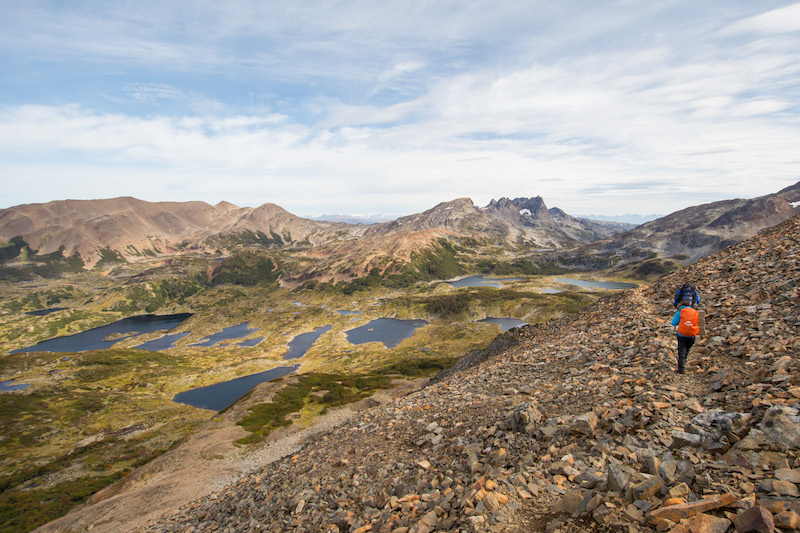 Experience the end of the world on an epic voyage through the Dientes de Navarino, found at the southernmost point of the Americas on the stunning island of Navarino. Here you'll find the crooked teeth that give the rocks their name, as well as spectacular panoramic views over Cape Horn and the ocean beyond. The dramatic sweep of islands that make up the southern tip of Chile are as remote as they are breathtaking, making for an incredible adventure like no other.
Not only will you have bragging rights to having trekked the southernmost circuit in the world, you'll also get to experience the unique flora and fauna that inhibits this distant corner of the planet, with a stop at Puerto Williams also giving you a chance to visit the OMORA Ethno-Botanical Park, where enchanting miniature forests of lichen have been created with 'Turismo con Lupa' (Magnifying glass tourism).
How to experience it: Dientes de Navarino is an awesome six-day trek through this wild and atmospheric archipelago at the end of the world.
Torres del Paine O Circuit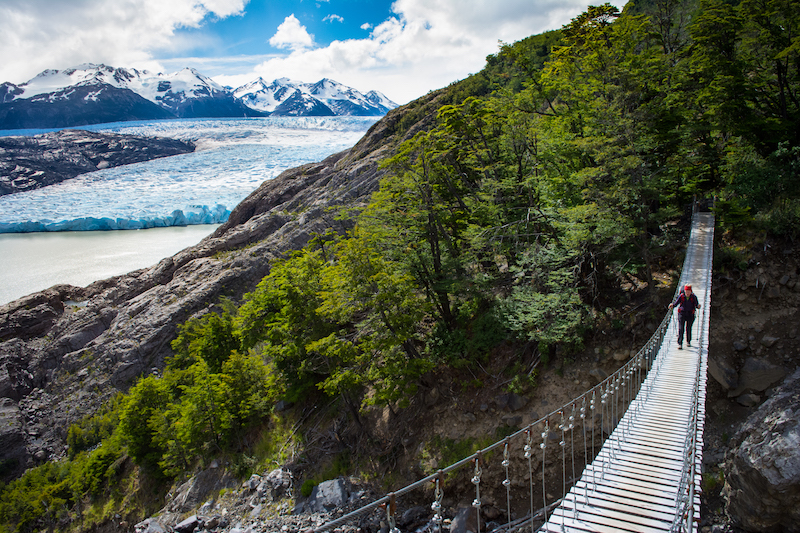 The W Circuit of Patagonia's Torres del Paine is a classic trek that draws thousands of tourists each year, and while the trek encapsulates many of the highlights of the national park, the O circuit offers a more off-the-beaten-path adventure as a less crowded alternative. You'll still see the haunting granite towers that give the park its name, and you'll still get to experience portions of the famous trail, but the majority of your trekking experience will be a more tranquil adventure into the wilderness of the park.
The O Circuit also passes by the incredible John Garner Pass and many stunning lakes and meadows in the more remote corners of the park that many travellers miss out on. You'll definitely get a better sense of achievement on completing the O Circuit, as the trekking distances per day are longer and, in some ways, tougher, with some steep and tricky ascents and incredibly varied terrain. Try this in October, or March for stunning autumn colour.
How to experience it: The Torres del Paine nine-day circuit is an excellent trek following the alternative O Circuit of Torres del Paine national park. You can even choose to upgrade to an EcoCamp Dome for a really unique experience.
What to expect on a Patagonia hiking expedition
Cascada Expediciones run excellent organised Patagonia hiking expeditions to all of the above destinations, as well as many more unique and sought after destinations throughout Chile and Argentina. Their trips generally include daily meals, accommodation in trekking campsites or lodging as well as ground transportation and a knowledgable english-speaking guide. Camping equipment is also usually provided, and porters are on hand to help carry equipment and set up camp – leaving you to enjoy the breathtaking natural surroundings. Cascada are the owner and operator of award-winning EcoCamp Patagoni, which was recently featured in Time Magazine as well as Conde Nast Traveller.
Be aware that you will need to provide your own sleeping bag and mat, which you will carry in your daypack alongside your lunch, water and anything else you need with you during the day. You'll need to be reasonably fit and active to embark on a trek of this nature, as they can be challenging as well as incredibly rewarding. Don't forget your camera for the sensational views!