If you're looking for a European trekking adventure in one of the continent's last unexplored destinations, Nick Robinson from the Natural Adventure Company recommends hiking in Albania…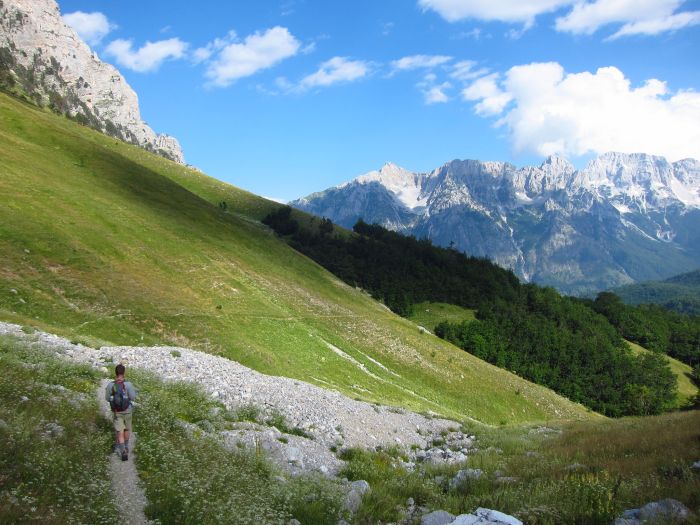 Photo: Fabulousfabs
What is it?
Hiking in one of the last wild and unexplored hiking destinations in Europe.
Where is it?
The Albanian Alps and Accursed Mountains (Bjeshkët e Namuna) in Northern Albania, Kosovo and Montenegro.
Why did you decide to walk it?
It's a relatively undiscovered part of Europe. Albania is an unknown quantity in terms of hiking, but it offers a chance to really escape from it all.
Did it live up to its appeal?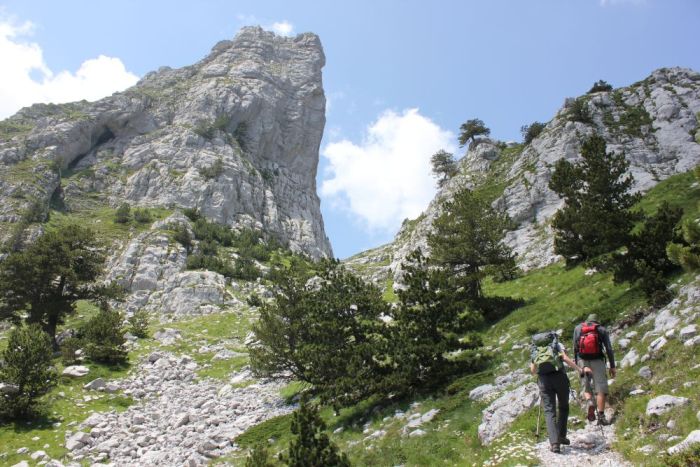 Photo: NH53
It's European hiking as you can imagine it used to be, still untainted by the era of modern tourism. The Accursed Mountains are breathtaking. The hikes include not only rugged mountain terrain but also beautiful mountain valleys and the alpine meadows of Valbona National Park, surrounded by the majestic peaks of the Albanian Alps (one of the hikes passes through a dwelling where only two families live during the summer months).
There's also the chance to hike Maja Rosit in Valbona and Maja Arapit (the highest sheer rock face in the Balkans) in Theth National Park, which offers some of the most spectacular panoramic views of the Accursed Mountains.
How about the logistics?
Fly from Stansted to Podgorica (Montenegro) with Ryanair, or from Gatwick to Tirana (Albania) with BA, and transfer to Valbona. Hike Valbona to Theth along the Valbona Pass with baggage transfers by mule.
Why should everyone else walk it?
The Albanian Alps are anything but accursed mountains. The name was given by invading armies who didn't know the mountain paths (and conditions can be treacherous in winter). I would recommend seeing their unspoiled wild beauty during the summer months.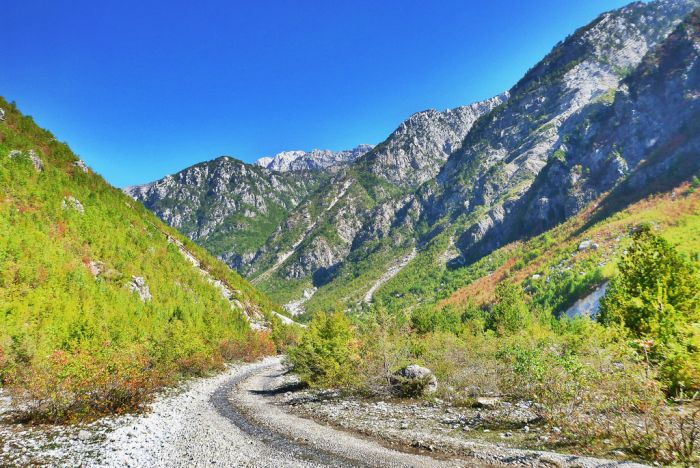 Photo: Avisionn Photo
Fast facts: The Accursed Mountains
Trail length: Approximately 30 miles.
Starts: Valbona.
Ends: Theth.
How long does it take? Four days of hiking.
What should you pack? Hiking gear suitable for mixed conditions – days can be hot and nights cool. Hiking boots with ankle support (some rugged terrain), daypack, headlamp and emergency shell jacket. Read Edith Durham's High Albania or Ismail Kadare's Broken April along the way.
When should you go? June to September.
What are the dangers? Although improving, trails aren't always marked or maintained. Be careful in rain…
What are the highlights? Hiking in the Accursed Mountains, the Koman boat journey, Valbona and Theth National Parks, the Tower of Theth, Mount (Maja) Arapit, Albanian hospitality.
Who to go with? The Natural Adventure Company offers a seven-night trip for £390, including B&B accommodation; itinerary including detailed walking route notes, transfers and baggage transfers. See www.thenaturaladventure.com.