With the likes of Christmas and New Year firmly done for another 12 months, it's time to get cracking with planning your adventures for 2018. If you're a budding cyclist or just love to explore by two-wheels, then a cycling holiday in one of these unmissable locations will be right up your street. From the sweeping landscapes of Banff National Park, to the glorious coastal sunshine of Croatia, we teamed up with Freewheeling Adventures to find five locations that are sure to suit all of your adventure needs.
1. Japan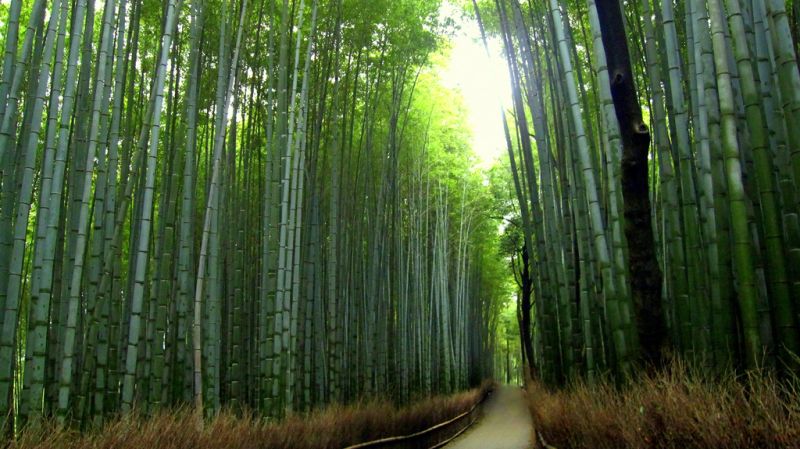 Photo: CLF
The beauty of rural Japan is simply breathtaking, and what better way to cover long distances, while fully submerging yourself within the sights and sounds, than by two wheels? With vast coastal roads, winding paths through mountains and trails through towering bamboo forests, Japan offers a diverse range of landscapes just begging to be explored. Not only this, but there are spectacular temples, gardens, caves, hot springs and rivers to explore along the way too.
If you love the sound of above, you should check out the eight day Kanazawa and the Noto Peninsula bike tour from Freewheeling Adventures. As well as cycling, there will be plenty of opportunities for hiking and cultural experiences as well.
2. Croatia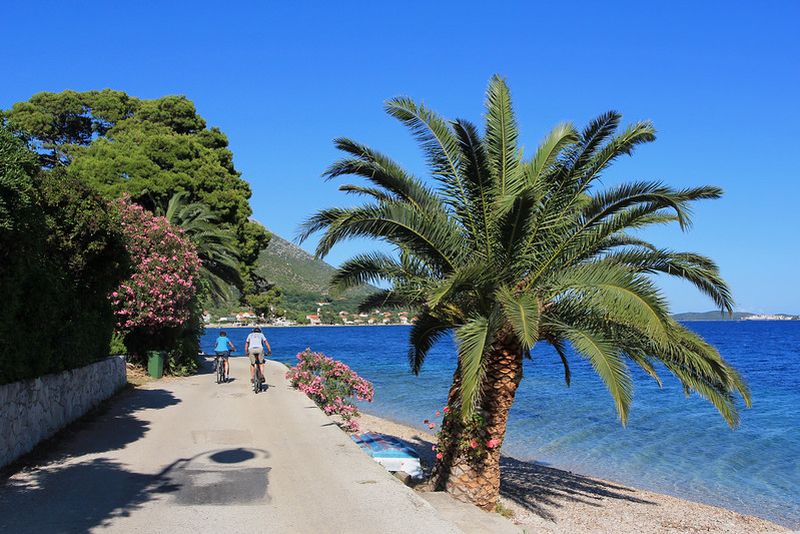 Visiting Croatia is a wonderful experience, the weather is glorious, the food is sublime, the coastline is idyllic, the landscapes are stunning, and the people are extremely friendly – what more could you want from a cycling holiday destination? Be warned: You'll need to keep your swimsuit close by at all times – the sparkling blue waters are just too tempting to not hop off the saddle and take a refreshing dip.
Fancy exploring the beauty of Croatia by two-wheels? Check out the seven day bike tour from Freewheeling Adventures. This remarkable trip will see you exploring the Croatian islands between Dubrovnik and Split by bicycle, enjoying fresh local cuisine and staying in beautiful coastal retreats.
3. Canada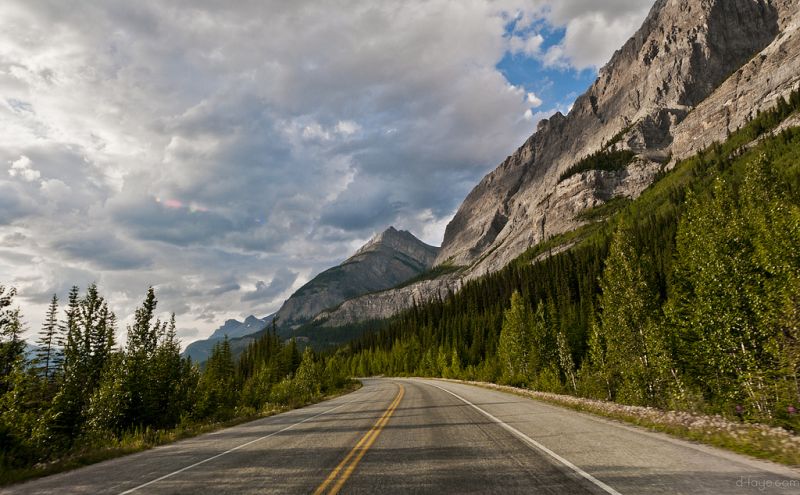 Photo: Difel Li 
Offering some of the most sensational landscapes in the world, Alberta in Canada is one heck of a cycling destination. Ride among magnificent snow-kissed mountains, with enormous glaciers that bow to their feet, take in the fresh floral scents of the forests, and enjoy stunning alpine lakes that glitter in the sunlight. Cycling through these landscapes will leave an ever lasting imprint on your memory.
Take a look at the impressive Jasper to Banff cycling tour offered by Freewheeling Adventures. This six day tour will offer you spectacular riding routes, panoramic scenery and if you're lucky, the chance to spot fascinating wildlife right from the saddle.
4. France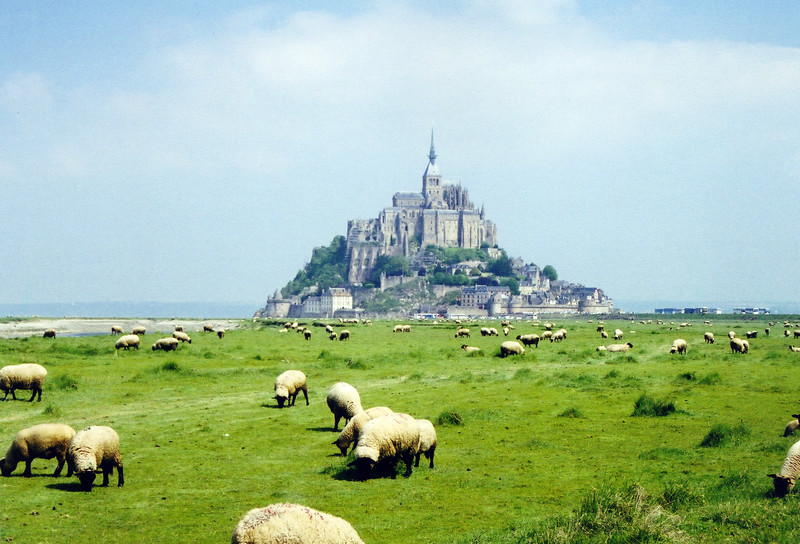 France is a country of undeniably spectacular natural beauty and offers cyclists some truly picturesque riding. Meander along scenic coastal roads, snake along stunning rivers, challenge yourself on hilly terrain and peddle your way through quaint villages and past impressive architecture, France offers a diverse landscape that has something to suit the likes of every type of cyclist.
If you fancy hopping over the pond and enjoying the luscious scenery that the north-west of France has to offer, why not join Freewheeling Adventures for a six day tour of Brittany and Normandy? The trip boasts glorious beaches, interesting history, famous cuisine and rural splendour.
5. Spain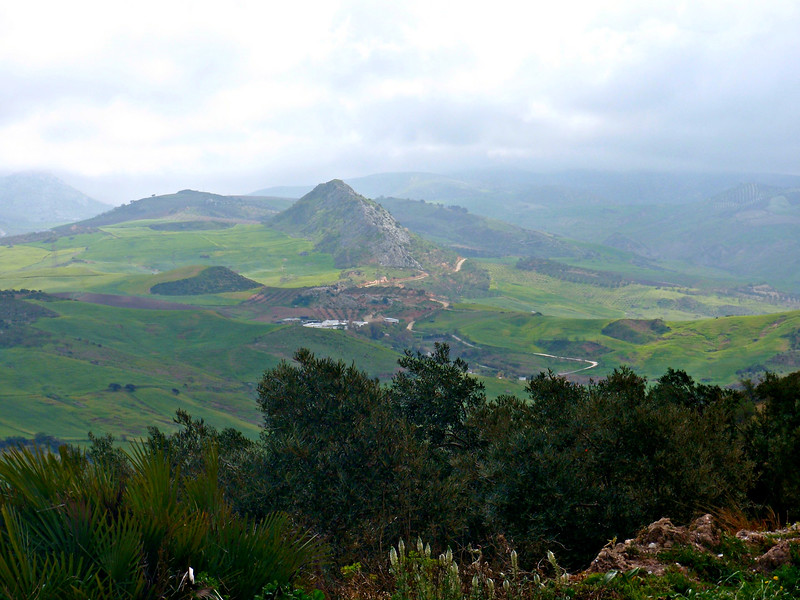 We all know and love Spain, but it really comes alive when you explore its gorgeous landscapes by peddle power. The country is rich with vibrant culture, delicious cuisines, spectacular architecture and the weather is simply stunning. Not only this, from thrillingly rocky and hilly to gentle and curvy, Spain offers a diverse range of awesome biking routes.
If you fancy taking on Spain's incredible cycling opportunities, then head over to the Freewheeling Adventures website. They offer a fantastic six day tour from Granada to Malaga, which offers superbly hilly roads with very little traffic, and plenty of gorgeous sights to explore along the way.
Freewheeling Adventures offers a whole range of incredible tours in some of the most amazing locations around the world. The company's friendly and knowledgeable guides will ensure you see all the very best sights and enjoy your cycling tour to the fullest. To read more about the company or to browse the full range of cycling tours, head over to the Freewheeling Adventures website.