Adventurers Nicola Hardy and James Forrest visited the Swiss Alps to discover why the Via Alpina is the best long-distance trail in the world.
The Swiss section of the Via Alpina is a hiker's dream. The 242-mile trail completes a full east to west traverse of northern Switzerland from Vaduz to Montreux, serving up a dizzying cocktail of epic mountains, diverse flora and fauna, and fascinating culture that make it one of best long-distance trails in the world. Here's five reasons to back up that bold claim:
1. Iconic mountains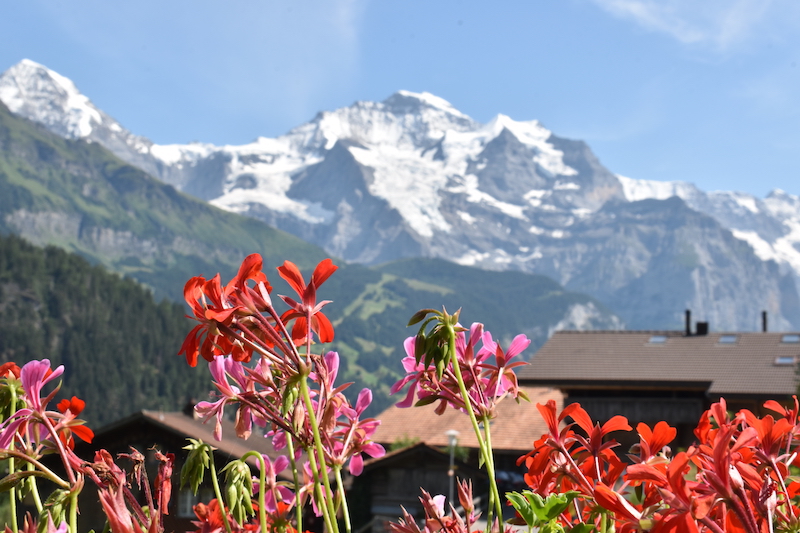 There is no better way to explore the uplifting mountain scenery of Switzerland's Northern Alps than to do so on foot, at your own pace. You will walk in the shadow of giants, including the dramatic trio of the Eiger, Mönch and Jungfrau mountains of the Bernese Alps.
It's an invigorating assault on the senses and offers a true sense of escapism from the routine of everyday life back home. There are panoramic, postcard-perfect vistas of snow-capped peaks, precipitous cliffs and craggy ridges – more than enough to make sure your mountain experiences on the Via Alpina stay will stay with you forever.
2. The challenge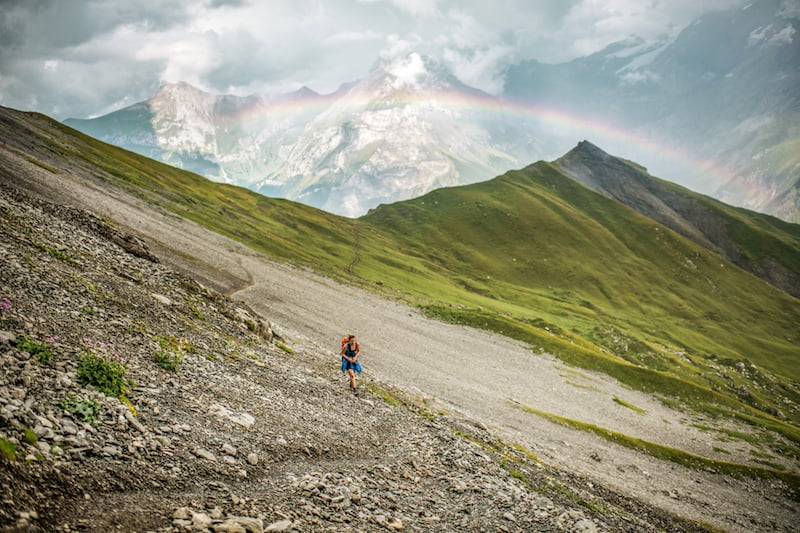 The Via Alpina, in its entirety, covers over 3,000 miles across eight European countries. But, unless you've got a year off work, this is an unrealistic goal. The Swiss section, however, is much more achievable. The 242-mile, 20-stage trail, which features regular fingerpost signs and painted waymarks, making navigation really simple, can easily be walked in a three-week holiday. But it's still not for the faint-hearted.
The demanding hike journeys over 14 mountain passes and includes a whopping 23,600m of ascent – that's almost three Everests. But a long thru-hike is meant to be a challenge, right? And the sense of achievement when you make it to the finish line will be incredible. Along the journey, you can even collect a total of 48 ink stamps for your trail passbook, with each stamp featuring a different cultural or natural feature of the area – a great memento of your trip.
3. Wildlife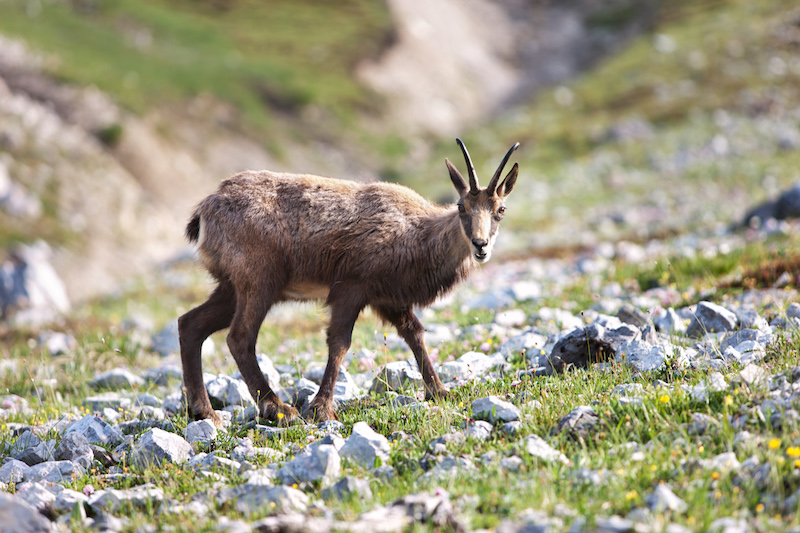 Walking the Via Alpina will give you an intimate interaction with a wonderful array of wildlife. Look out for ibex charging each other with their curved horns; or the jet black alpine salamanders who come out to play in wet weather; or the colourful butterflies dancing alongside the path as you hike through flowery meadows. Another constant in the hills is the sound of cowbells chiming in an orchestra across the valleys.
But perhaps the best animal to encounter is the marmot, a cute squirrel-like rodent that can be heard whistling away or running seemingly jovially through green fields; or the shy Chamois, a timid mountain goat that is tricky to spot. Whatever your favourite, the Via Alpina will leave you feeling at one with nature and privileged to have shared the beautiful habitat with these magnificent creatures, if only for a fleeting moment.
4. Hut life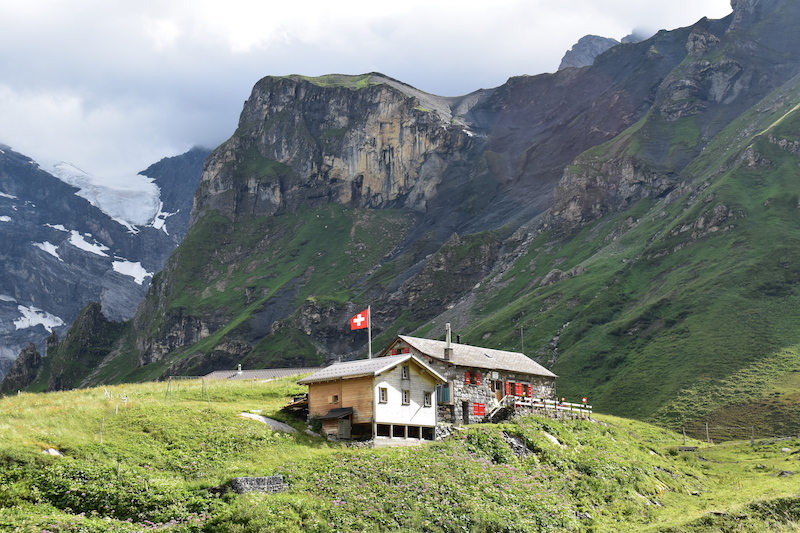 A lovely feature of the Via Alpina is the people you meet along the way, especially at mountain huts. At the end of each day, walkers and climbers alike descend upon these welcome refuges, which are both plentiful and located at handy intervals along the trail. Huts such as Rotstockhütte, at 2,039m, nestled below the towering Schilthorn, are a great place to kick off your boots, take in some delicious homemade cooking, socialise with like-minded outdoors lovers and get a good night's sleep in a dormitory.
Families with children, couples, friends, solo hikers and large groups from climbing clubs make the huts a diverse and hospitable place. Book a hut and, before you know it, you'll be sharing a cheese fondue and a cold glass of local beer with new friends.
5. The landscape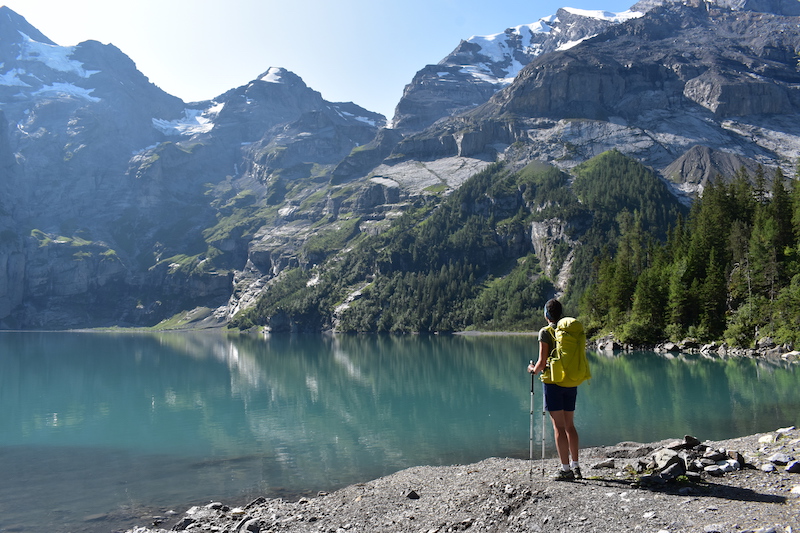 It's not just the snow-capped high mountains that make the Via Alpina special. There is so much more to this trail. The summer alpine meadows, for example, are striking and gorgeous. Found at altitudes of 2,000m to 3,000m, the meadows are a kaleidoscope of colour, like a rainbow of beauty sprinkled over the landscape. How these delicate flowers can not only survive but flourish so high up is mind-boggling.
On top of the lush meadows, the landscape is blessed with majestic glaciers, atmospheric forests, cascading streams of crystal clear water, and turquoise lakes. One example of the latter is Lake Oeschinen, a UNESCO World Heritage site with an impossibly clear blue-green expanse of water, perfect for taking a refreshing dip after a long hot day of hiking.