There are some truly stunning coastal walks in Britain that are ready to be tackled as we ease out of lockdown, and some of  the best have surely got to be located along the Jurassic Coast. Here, Rob Slade investigates the popular but beautiful Durdle Door and White Nothe…
If you grew up in the south of England, the chances are you probably went on a school trip to Lulworth Cove in Dorset. Found near the village of West Lulworth, the cove forms part of the Jurassic Coast World Heritage Site and represents one of the finest landforms of its type in the world – hence the numerous school children that descend on the area. As you might imagine, the area is a popular one, with around 500,000 visitors a year, a large selection of whom tend to visit in July and August.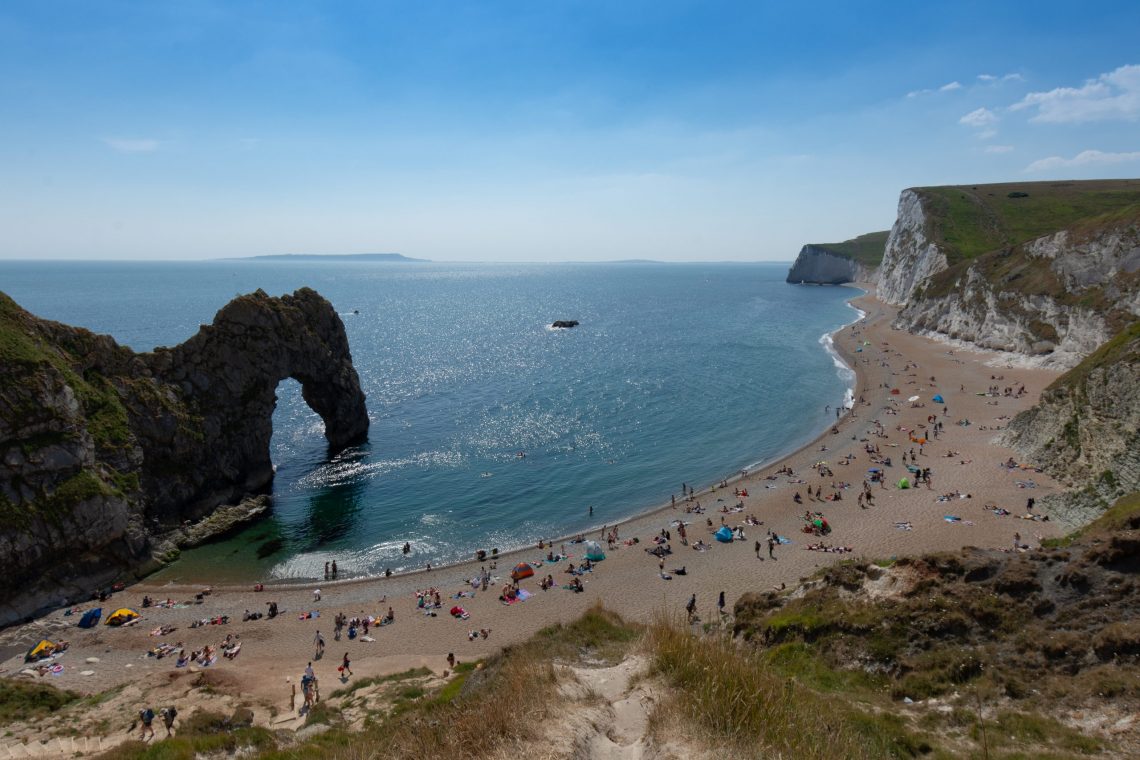 Photo: Aaron Smith
With that in mind, you've got to pick the date of your visit carefully so you can avoid the main crowds and maintain social distancing. While summer can sometimes be unbearable, particularly at the beaches around the iconic arch, the shoulder seasons and those fine, frosty winter days represent a great opportunity to get some coastal walking in. As you move west along the South West Coast Path, the crowds (if there are any) generally start to thin out.
The area really is a spectacular one, and the walking isn't too tough, meaning you really get to take in the dramatic rise and fall of the coast and the deep blue sea beside it. As Man O'War Beach comes into view you are blessed with great views, but from here on out, things just keep getting better and better. Just a few paces onward, Durdle Door comes into view. This incredible limestone arch is flanked by a gold sandy beach and it's a good place to stop for a break, or even a quick swim if you're brave enough in the off-season.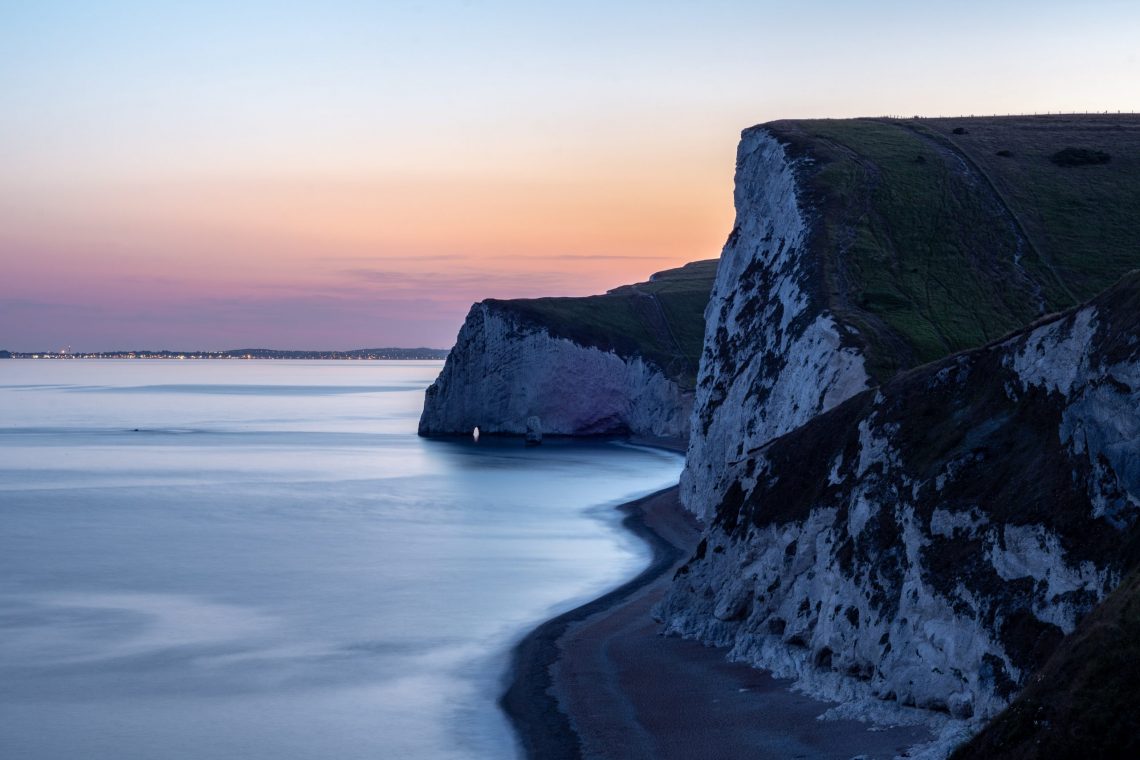 Photo: Aaron Smith
From here on out the going gets a bit tougher with the undulating chalk cliffs taking you on a series of ascents and descents, but the fantastic views of the Jurassic Coast more than make up for it. Upon reaching White Nothe you are left with two options. You can either walk back along the coast, or head up onto the ridge and walk back that way.
On a sunny day, this is one of the best coastal walks in the south of England and it's worth trying out even if it is a popular area. The walk is roughly a seven-mile round trip and, if you don't mind an early start or late finish, Durdle Door is a fantastic place to watch a sunrise and sunset.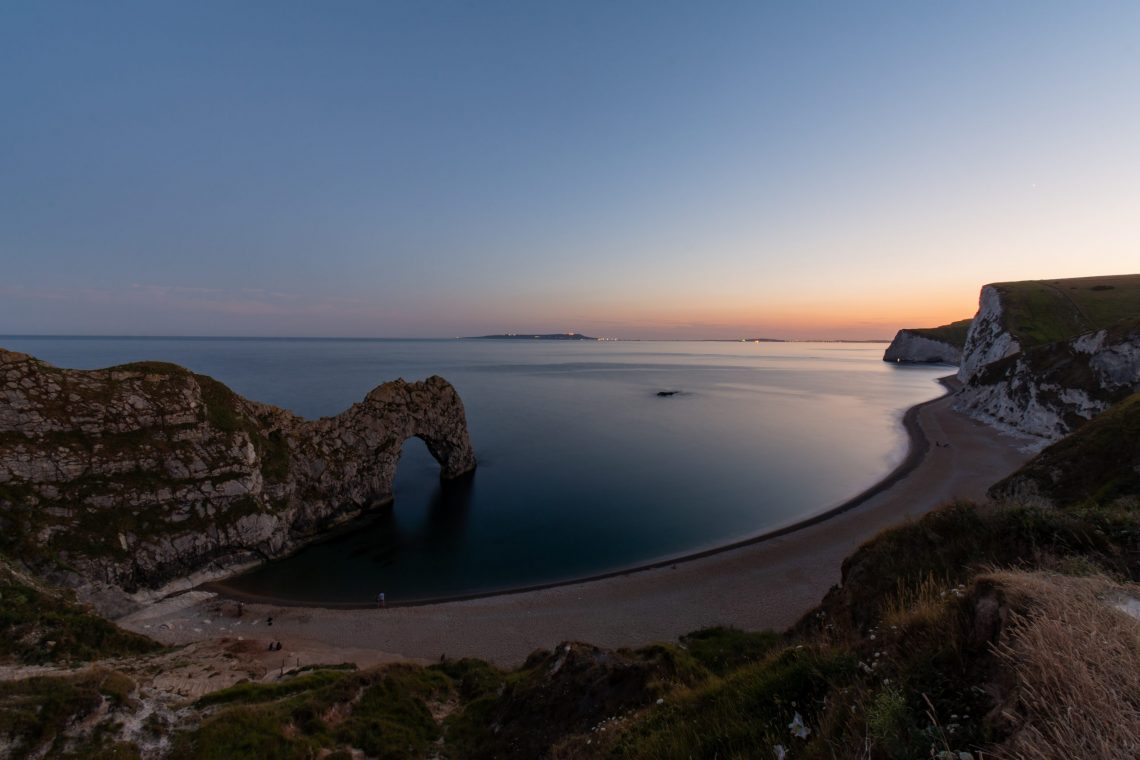 Photo: Aaron Smith
Where to stay when walking Durdle Door
There is a YHA hostel on the edge of West Lulworth or you could check out Durdle Door Holiday Park which offers a range of camping, glamping pods and cottages.
What maps you need for Durdle Door
The walking paths are well marked, but if you want more detail or hope to branch out further you'll need OS Explorer map OL15.