As winter descends and Christmas hysteria comes to a close, you'll most likely find yourself out in the crisp, cold air on a winter's day walk. Whether you're working off those turkey sandwiches on a Boxing Day ramble or challenging yourself to a winter ascent of your favourite peak, part of the challenge of winter hiking is figuring out ways to keep warm while you're out and about. Numb fingers and toes can quickly suck all the enjoyment out of winter walking, not to mention the dangers of getting too cold.
We got together with the guys at MyCoal, the disposable hand warmer brand, to find out all the best ways to keep warm and stay toasty when out on the trails this winter.
Bring snacks
Your body burns more calories when cold, so it's important to stock up on calorie-rich snacks to keep you going. Looks like you will be able to polish of the last of those Christmas celebrations after all…
Think ahead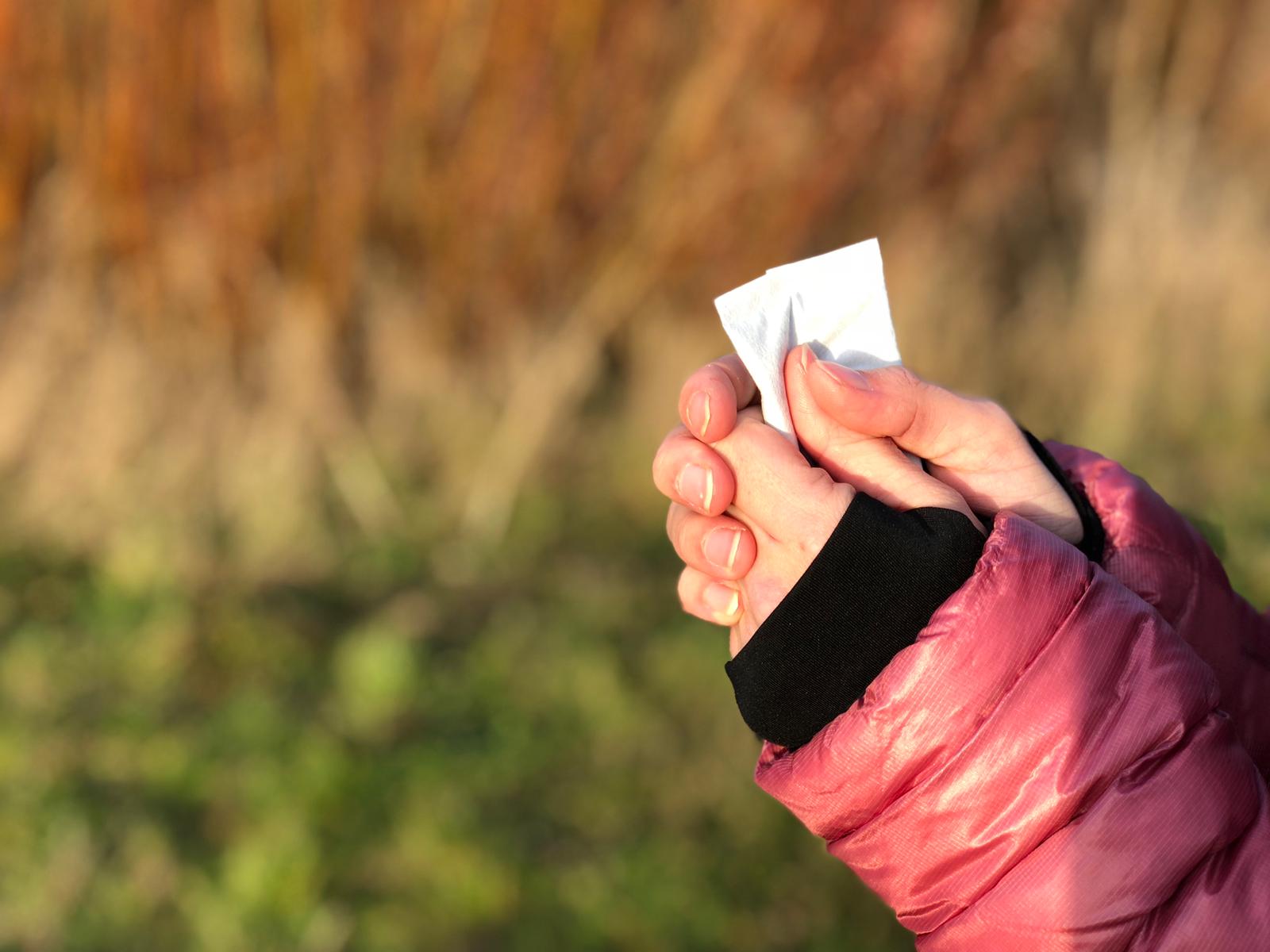 Little added extras like hand warmers can make a real difference to your winter hiking experience and are one of the best ways to keep warm outdoors. As your body gets colder, it will naturally draw heat away from your extremities in order to keep your most important body parts warm. This is the reason your fingers and toes are the first to go numb.
Mycoal's ever reliable hand warmers have been expedition tested on the world's mountains and beyond, and are just the thing to banish the curse of cold fingers. They heat up immediately, stay warm for seven hours, and you can even get foot warmers to pop inside your shoes and keep your toes warm.  Get an exclusive discount of £10 off a box of 40 hand warmers when you quote 'ATREADER' at the checkout.
Wear appropriate clothing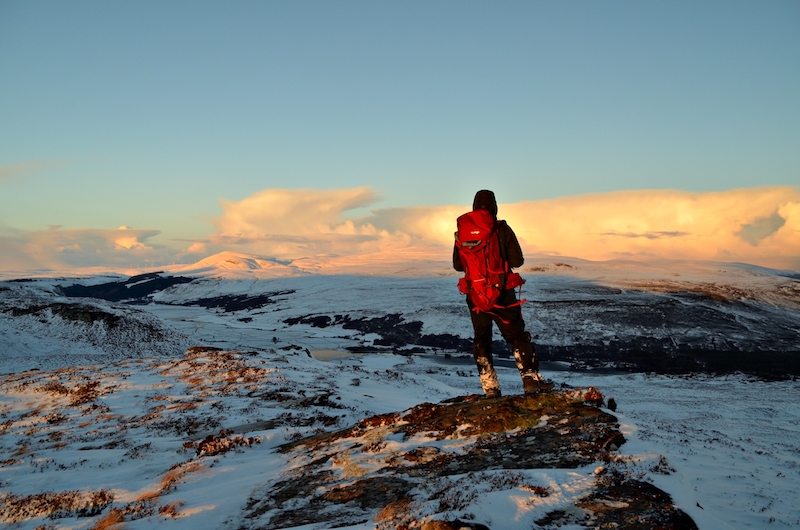 Photo: Julia Tryon
Seems obvious, but you'd be surprised how many people get into trouble out on the trails simply because they aren't dressed appropriately. You'll need good quality kit, plenty of layers, as well as gloves, hats and a scarf. An insulated jacket is a must, with proper mid-layers and base layers underneath; try to avoid cotton as it can take a long time to dry after getting wet.
Keep an eye on the forecast and make sure you pack extra clothes in case the wind suddenly picks up or the heavens open. It's also a great idea to keep a spare set of clothes in the car for your return in case you do get caught in the rain, there's really nothing worse than a cold and damp car journey home.
Stay hydrated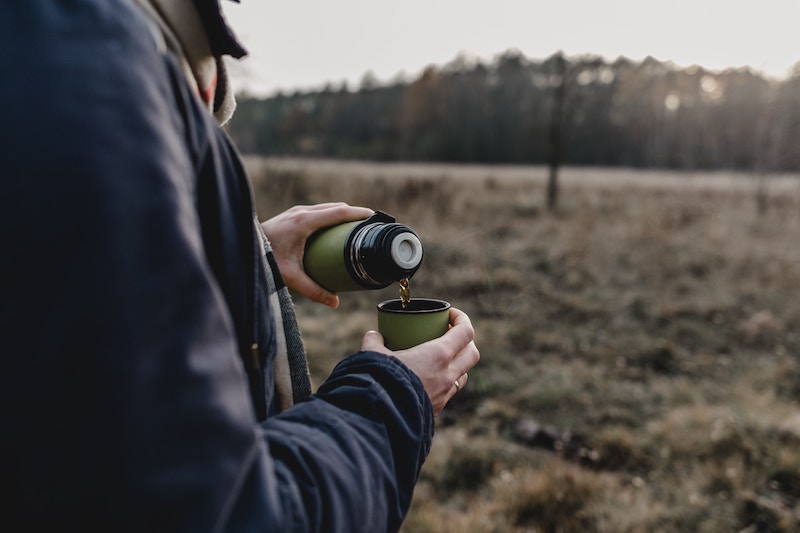 If it's really cold out, you may need an insulated bottle sleeve for your water bottle to ensure your water doesn't freeze over the course of the day. You can also fill a thermos with your favourite hot beverage for day-hikes and whip it out just when you're starting to feel the chill.
Don't be tempted to bring along a hip flask as well – while those little sips of whiskey might give you a warm fuzzy feeling, in the long run, alcohol only serves to reduce your body temperature.
Choose your route carefully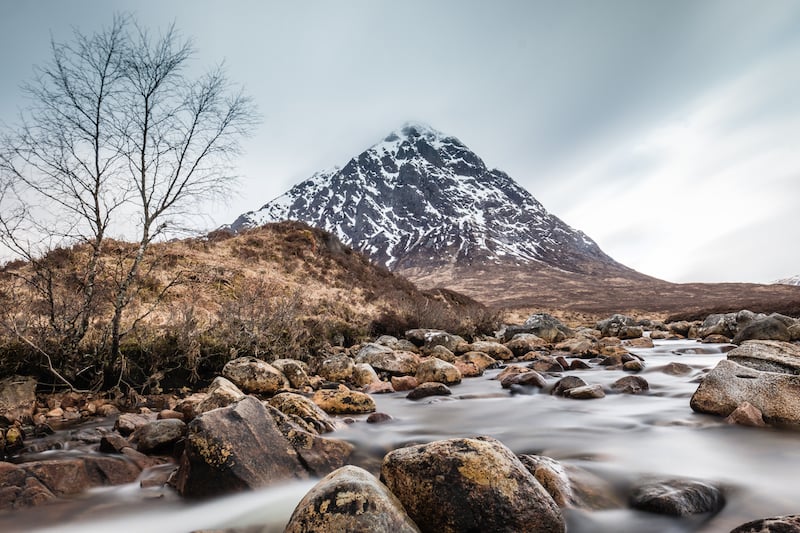 Photo: Ian Dick
Hill walking is great for the winter as your uphill strides require more effort, ensuring your blood stays pumping round your body to keep you warm. You do need to be careful, however, that your chosen route is safe and open – in bad conditions some trails can become impassable and it is therefore dangerous to attempt to do so.
If the route involves walking on snow or ice then you'll need equipment like an ice axe and crampons, and the experience required to use them properly. If you're unsure or don't have the right kit, choose another hike. There's plenty of wonderful winter walks to choose from here in the UK!