As we pass through March with spring on the horizon, the gloomy period is coming to an end and evenings are starting to stretch out. So, as things are starting to look up, it's time to dust off your hiking boots and start planning your next adventure overseas.
To help you out, we took it upon ourselves to see whether or not we could plan a short trip to Europe for under £250. Sounds almost too good to be true, but after doing some research we managed to plan a trip to the Norwegian city of Bergen for three nights including return flights from London Gatwick, airport transfers, accommodation, excursions and transport.
How to get to Bergen
Flights to Europe are at an all time low and at the minute, return flights from London Gatwick direct to Bergen can be grabbed for as little as £70.
Once you've touched down in Bergen airport, avoid the temptation to get caught up in the sea of people heading to the taxi rank. Taxis in Europe can charge an outrageous price. Instead, hop on the airport bus which will take you right into Bergen's city centre for around £8.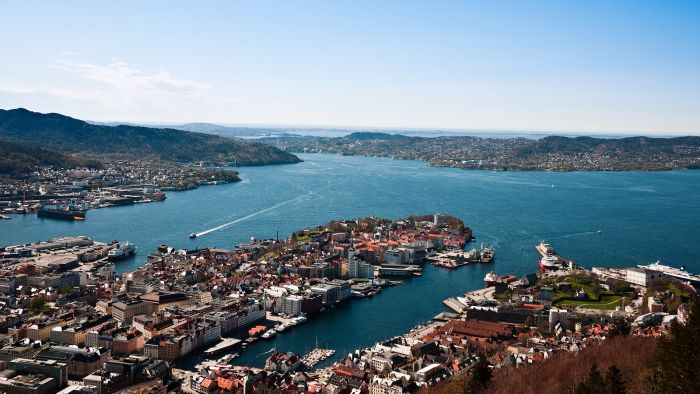 Photo: Anpalacios
Where to stay in Bergen
Before you get too engrossed in the city's stunning streets, it may be worth dropping off the backpack you've been lumbering around all morning in a local hostel. Bergen YMCA hostel is less than a minute from the famous fish market, Mount Floyen cable cars and the archaic town of Bryggen. Voted top for great location, Bergen YMCA hostel also offers extremely competitive prices. For an overnight stay, you can expect to rest your head for as little as £16.
What to do in Bergen
As an adventure traveller, three days stuck within the city's perimeter is definitely not on the cards. Bright-eyed and bushy tailed after a good-nights sleep, you'll be more than ready to embark on the next leg of your journey. Flam Railway, the well-known railway journey that runs between Bergen and Flam cutting through the wildest landscapes, offers a panoramic of the jaw-dropping fjords for around £51. Although it may seem a sting, it is a journey which is worth every single penny.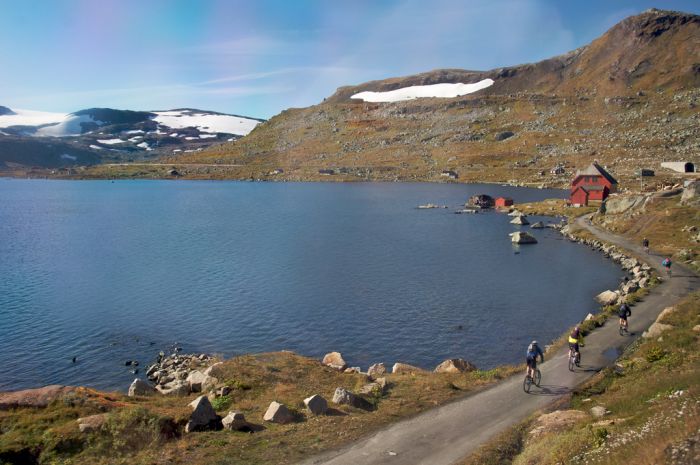 Photo: Tarje Sælen Lavik
Anything worth seeing should be explored. The true beauty of Norway's fjords can't be experienced from the window of a train. You need to get out and get some Norwegian air into your lungs. Flam is a haven for outdoor enthusiasts, especially cycling fanatics, as it is home to a handful of world-class cycling routes. Mountain bikes can be hired from Flam Railway station for around £38. One of Norway's most scenic and well-known cycling routes, Navvies Road, cuts through rugged mountains, stunning waterfalls and mountain villages.
The last thing you want after a day of exploring is hunting out somewhere to stay. Don't worry, you can rest your head anywhere, literally. Prepare to camp wild for a couple of nights. After all, camping is part and parcel of every outdoor adventure. As long as you do not outstay your welcome, you'll be absolutely fine.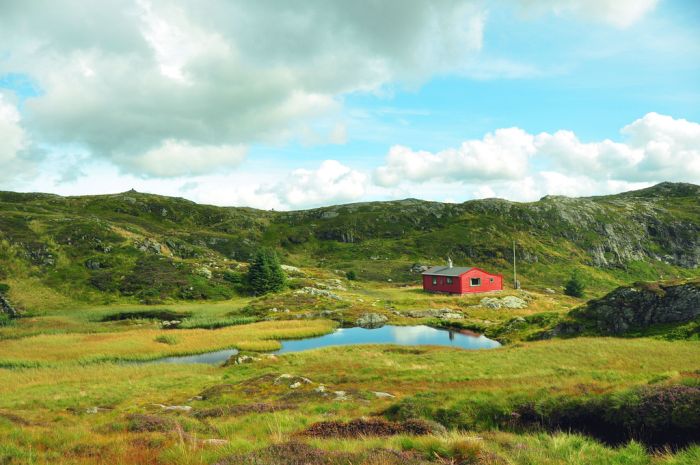 Photo: AnneCN
The next day, after a night under the stars, you can drop your bike back at the station and head towards Mount Ulriken via the Line 162 bus which will cost around £40. Hiking in Bergen is a must. The views during the trek from Mount Ulriken to Mount Floyen are unreal. It is the ultimate hike.
Make sure you leave Flam relatively early as this is a quite a long hike taking roughly five and a half hours. Buried in Norway's wilderness, you'll experience some breath-taking views – so be prepared to have your camera at the ready. You definitely will not need any rocking that night to get to sleep.
Intro photo: AnneCN