In the midst of civil wars, revolutions and terrorism, the Middle East has become a place that many fear. Indeed, much of that fear is justified, but you would be mad to cast all Middle Eastern countries aside in the search of your next foray abroad.
Oman shares a border with a troubled Yemen, but it also resides next to Saudi Arabia and the United Arab Emirates, countries that are stable and affluent.
Like its neighbours, Oman is also very stable. Its people are friendly and welcoming and the nation has lower crime rates than that of many western countries.
Now that we've spoken about why you shouldn't avoid Oman, let's talk about why you should make the trip and visit. As with many of its neighbours, it tantalises the taste buds with its rich-flavoured foods. Rice is a staple here, but it's usually supplemented by chicken, fish or lamb which all pack a punch thanks to a delicious range of spices, herbs and marinades.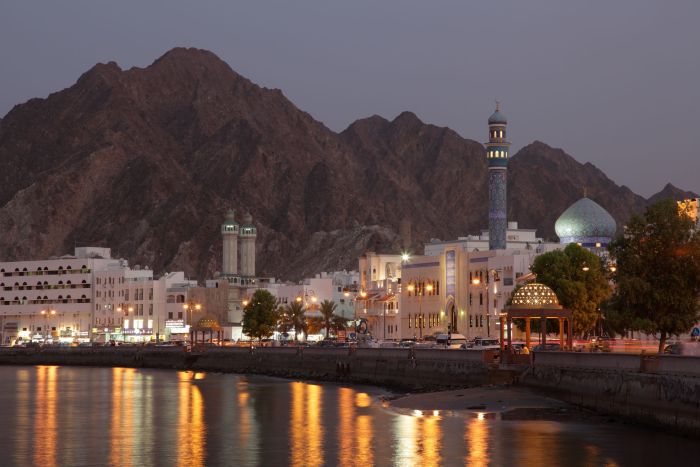 Beyond the food there is a vibrant culture which is just interesting to observe. Mosques lie around every corner and traditional souks make for a hectic but rewarding shopping experience.
So what's on offer for the active traveller? Those who are after an adventure are more than taken care of with a range of options. Oman is fortunate enough to have stunning coastline, spectacular mountains and vast, foreboding deserts.
With that in mind, here are our five top adventurous experiences in Oman.
Desert fun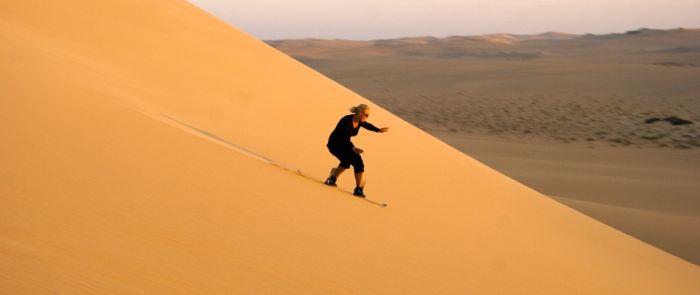 Dubai may be the most well-known option for adrenaline-pumping desert activities, but Oman offers a similar experience in less congested surroundings. Towering sand dunes opens the possibility of sandboarding, an addictive pastime you will keep going back for. Think snowboarding but on sand.
Quad-biking exists for those who want to go faster, be more aggressive and have more of a rollercoaster. The desert is a great place to give quad-biking ago, especially if you've never done it before.
If more off-roading is your aim, there are countless 4×4 tours which go pretty much anywhere you could want. Across the desert, through remote valleys and along mountain passes are just some of the options on the table.
Caving the world's second largest cave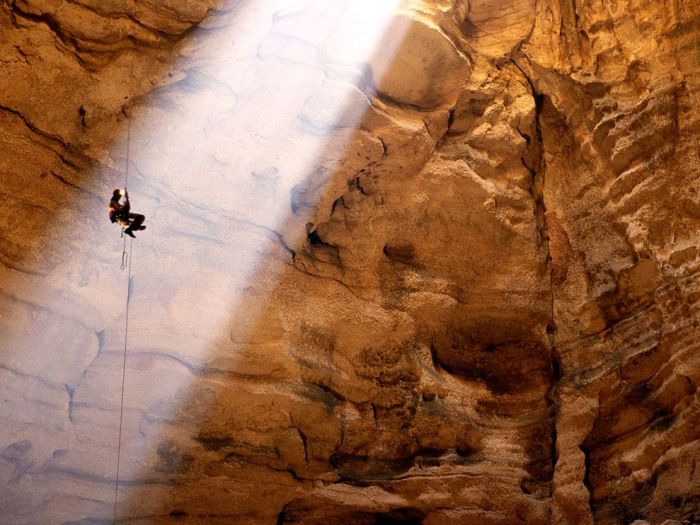 Sure, it may not be the greatest idea for those of you with a fear of tight spaces or darkness, but caving can offer some really exhilarating, adrenaline-pumping moments. None more so than the spectacular caves that Oman features. The top target? That would be the Majlis al Jinn (pictured), the second largest cave in the world known to man.
Swimming in wild waters
As much as wild swimming is becoming more popular in the UK, it's doubtful that it can rival the possibilities in Oman. Bimmah Sinkhole (pictured) is just one such location with its beautiful turquoise coloured water. It is located just 550m from the sea, is only 40m wide and 20m deep. Wadi Bani Khalid is another option worth considering.
Kitesurfing on Masirah Island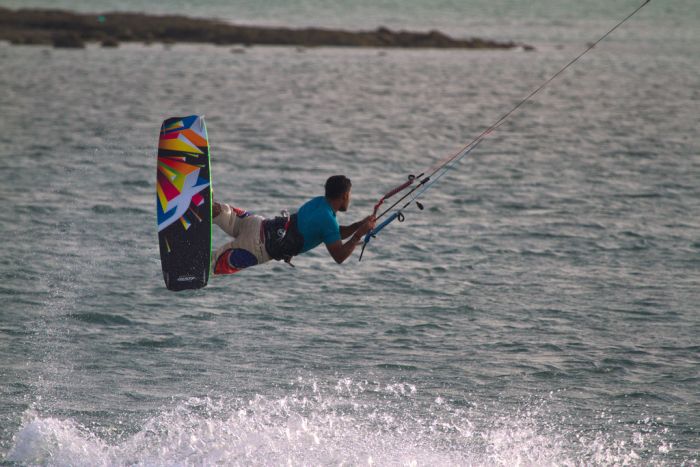 Masirah Island remains culturally intact and unspoilt. It has many breathtaking beaches and in the four months of monsoon season in the summer, it's a kitesurfers paradise. The season means cooler temperatures than the mainland, substantial winds but flat lagoons making it an ideal location.
Taking on Oman's highest mountains and cliffs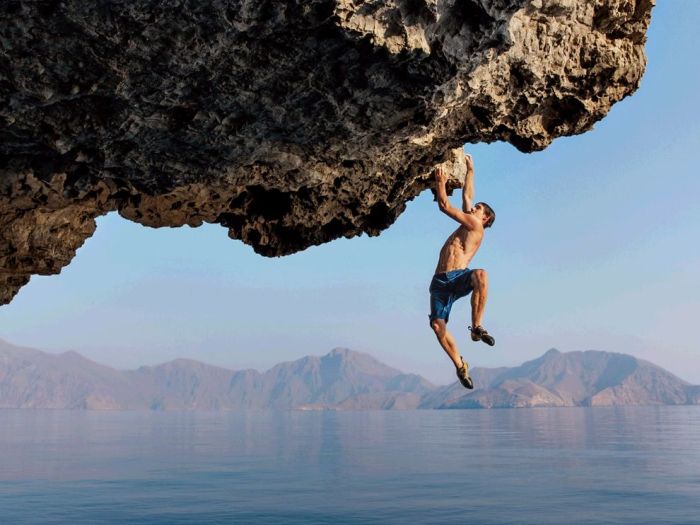 Oman offers plenty of interesting spots for climbing and hiking. For the former, the Musandam Peninsula is a great spot, especially if you want to try out some deep-water soloing. Jebel Akhdar and Jebel Shams are our recommendations for any hiking excursions and the latter is the highest in Oman.
Looking for more locations with an active twist? Check out our guide to adventures in Vietnam by clicking here.
Intro photo: Panoramas