Tanzania is an East African country which packs a heck of a punch when it comes to dramatic scenery, impressive mountains, vast wilderness, and sublime national parks. It's home to Africa's highest mountain, (the majestic Mount Kilimanjaro) and lined with an array of vibrant marine life such as colourful coral reefs and whale sharks. Inland you can find stunning wildlife such as elephants, lions, rhinos, and leopards. While the country is also a haven of rich culture, welcoming locals and fascinating ways of life.
If you're in need of more inspiration, we've teamed up with Raleigh International to look at why your next adventure should be in Tanzania. So, without further ado…
1. Tanzania has stunning national parks
There are 16 national parks in Tanzania, each being beautiful and fascinating in their own individual way. Safaris and guided tours are the perfect way to get up close and personal with some of Africa's most interesting species.
Serengeti National Park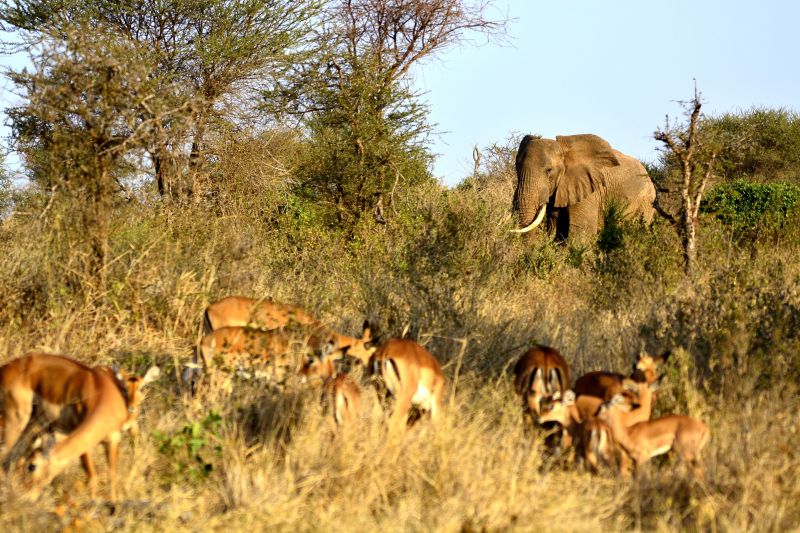 Serengeti National Park is home to the Great Migration and many different ecosystems which makes it one of the most famous and unique national parks in Africa, thanks to its high amount of varied plant and animal life. This spectacular park is the perfect place to discover Africa by safari and adventure camping.
Ngorongoro Conservation Crater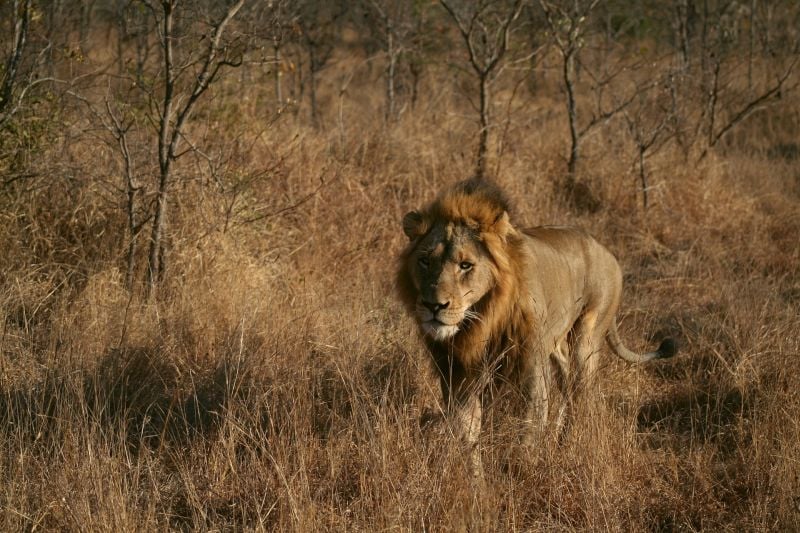 Ngorongoro Conservation Crater is a staggering national park that offers visitors the opportunity to see all of the 'Big Five' in one day – lions, leopards, rhinos, elephants and buffalo. For millions of years, nature has been allowed to roam free in the crater, which has resulted in the area creating some of the most exotic species on the planet.
Lake Manyara National Park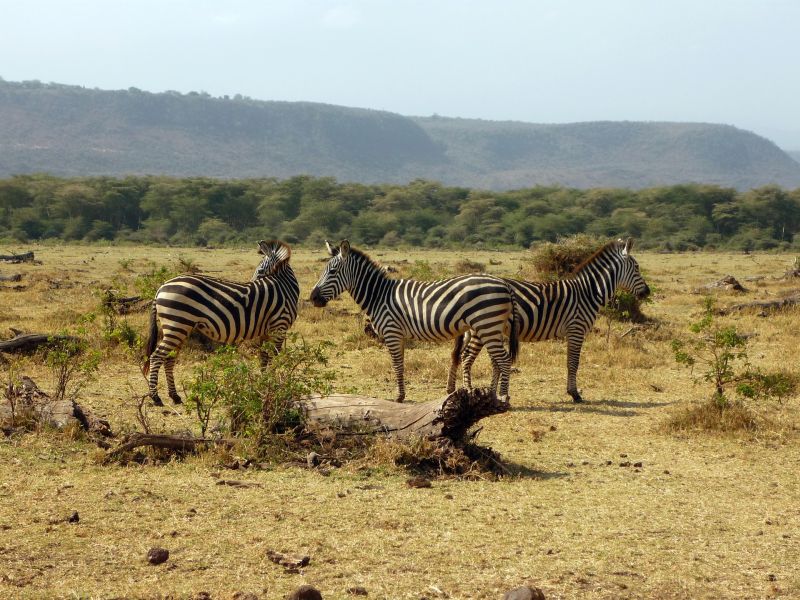 It may be small in size compared to many of the other national parks in Tanzania, but Lake Manyara is host to as many as 11 ecosystems, meaning it's rich in varied wildlife and plant life. Many elephants and lions gather to the lake to seek water and shade from the heat of the sun. You'll most likely spot the lions up in the trees!
Tarangire National Park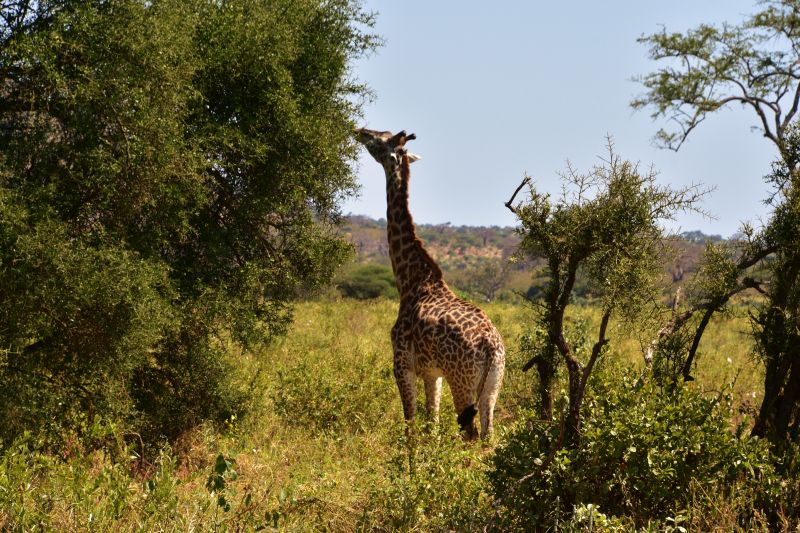 Photo: Richard Mortal 
Away from the main safari route, you'll find Tarangire National Park is less crowded than many of the other national parks. Though it may be quieter in visitors, it is not in animal life so you can expect to see a high concentration of game animals in peak seasons.
Selous Game Reserve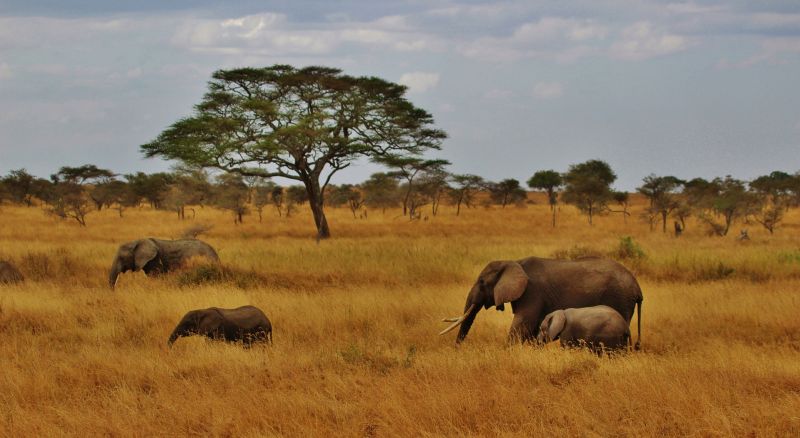 If you love elephants, then this is one of the best national parks for you to visit. The Selous Game Reserve is used by elephants for their annual migration, so if you time it right, you could be in with the chance of watching hundreds of them roaming the land. The national park is also the largest uninhabited area in Africa, which, in itself is pretty epic.
2. Tanzania has fantastic trekking routes
The trekking opportunities in Tanzania are endless and pretty damn magnificent too. The country is a sanctuary of striking scenery, rugged terrain and spectacular mountain ranges.
Mount Kilimanjaro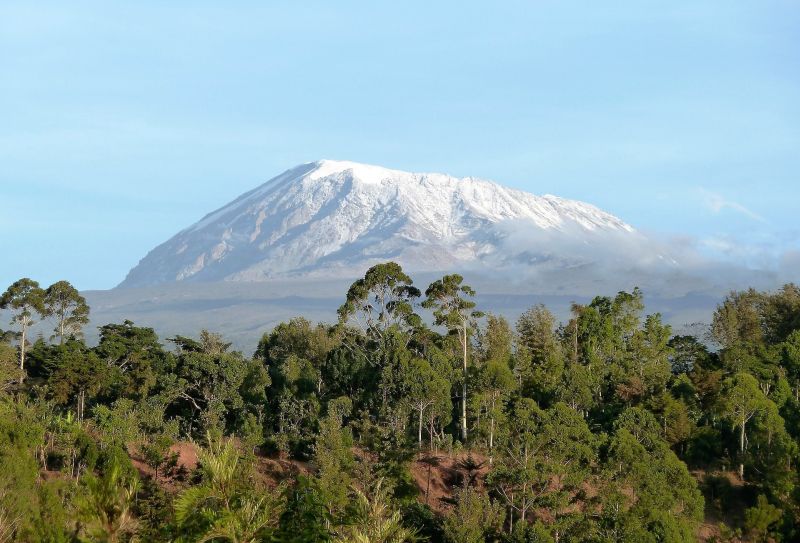 Being not only the highest mountain in Africa but the tallest free-standing mountain in the world, Mount Kilimanjaro is a bucket list hot-spot for many adventurers and travellers. This remarkable mountain stands at 5,895m tall and is a glittering beacon of African natural beauty, which stands proudly, over-looking the vast and wild landscape. The view from the summit is of indescribable beauty, with a giant glacier embossed on the landscape, that sparkles in the rising sun. There are many routes to the summit of Kilimanjaro and most usually take around a seven-day round trip. Treks must be organised with an official trekking or tour operator.
Mount Meru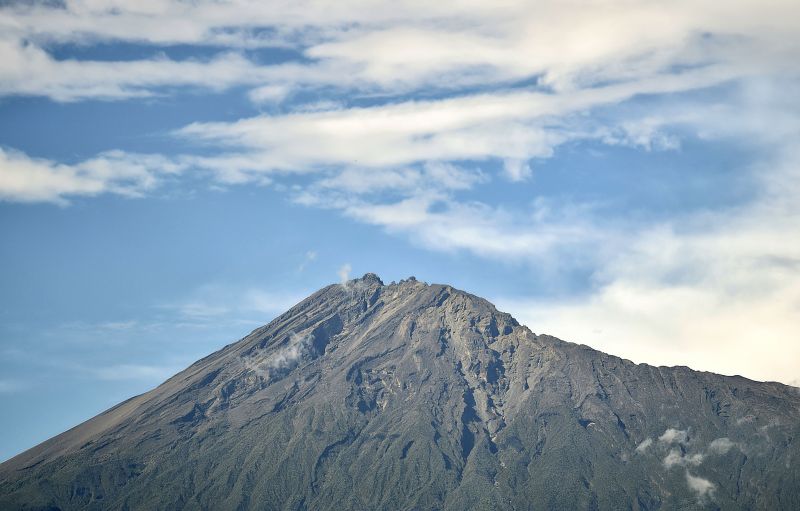 Somewhat over-shadowed by the fame of Mount Kilimanjaro, Mount Meru stands boldly on the landscape at 4,566m high, making it the second tallest mountain in Tanzania. Being smaller than Kilimanjaro, Mount Meru is usually a four-day round-trip, but the trek is picturesque from base to summit, with thrilling drop-offs and views. To hike the mountain, you must be accompanied by one of the park rangers which can be arranged at the entry gate of Arusha National Park, where the mountain is situated.
Udzungwa Mountains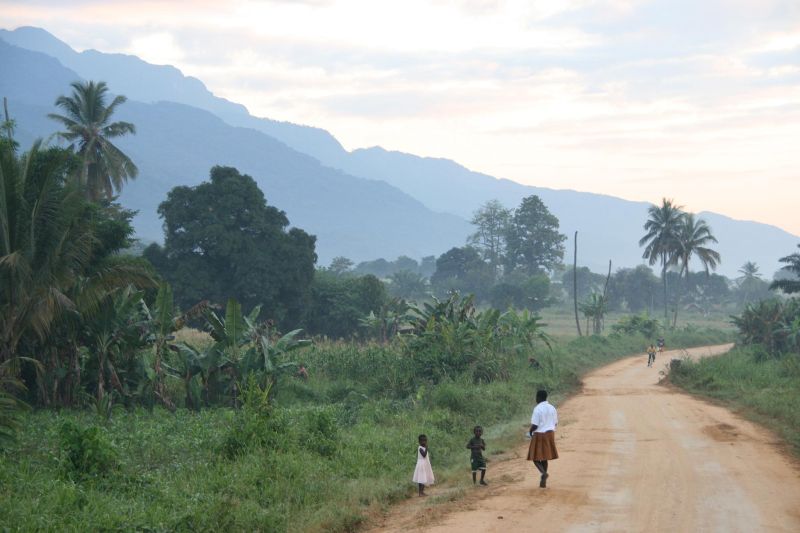 Photo: Marc Veraat
The Udzungwa Mountains are considered an area of outstanding natural beauty. Not only do they it boast Mwanihana Peak (2,080m) and Luhombero Peak (2,579m), but they're home to rich rainforests, vibrant wildlife, epic waterfalls, unique plant life and sublime views. The area is very much off the beaten path and you'll often find yourself with the trails pretty much to yourself. Guides are not necessary for these mountains but can be easily organised at the park's gate or with local tour companies.
Ngorongoro Conservation Area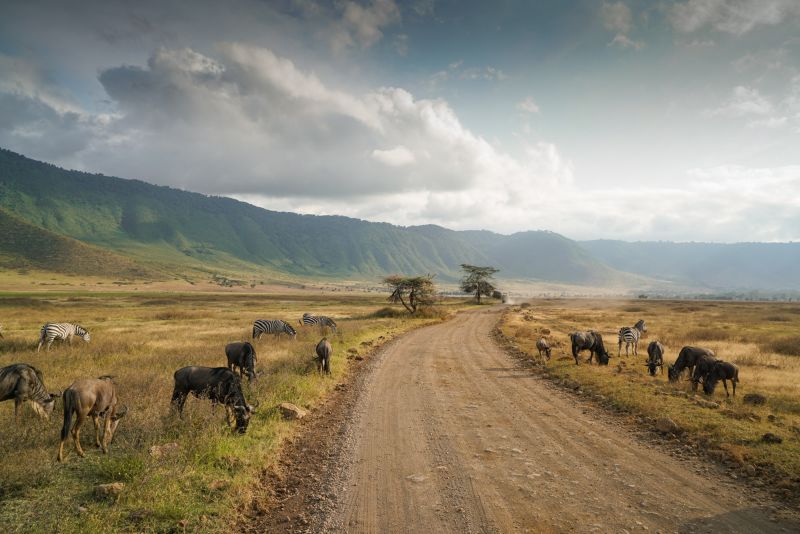 Photo: Cody Wellons
Though it's most famous for its stunning array of wildlife, this conservation area is home to the Ngorongoro Crater which is a wonderfully rugged and scenic area – ideal for hiking and trekking. The terrain varies from thick forests and vast plains to steep climbs and volcanic peaks.
3. Tanzania has rewarding volunteering opportunities
Tanzania is one of the world's poorest countries and approximately 75% of the people who live there, live in rural communities where safe water and sanitation is rare. Volunteering is such an incredible way to connect to the people, landscapes and wildlife, and there are so many different opportunities available, each as rewarding as the other.
Community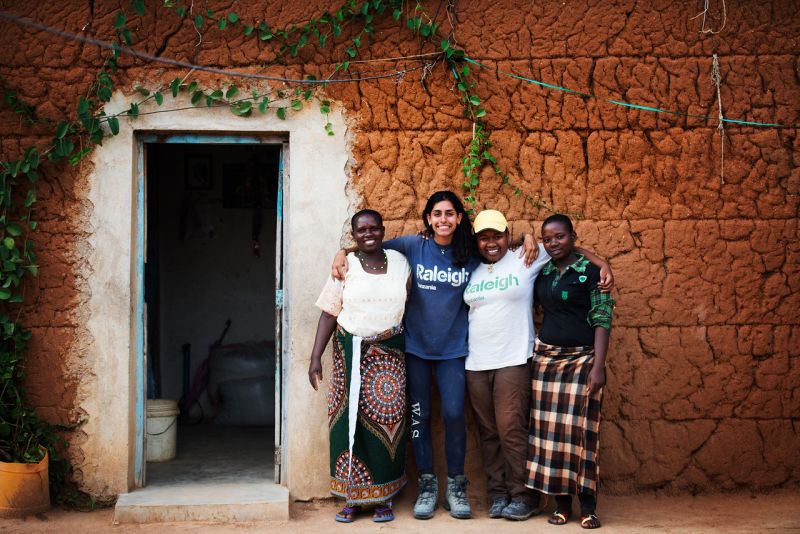 You could live alongside a remote community and become an important part of village life by working with your team to help improve access to clean water, build sanitation facilities, and work closely with schools.
Adventure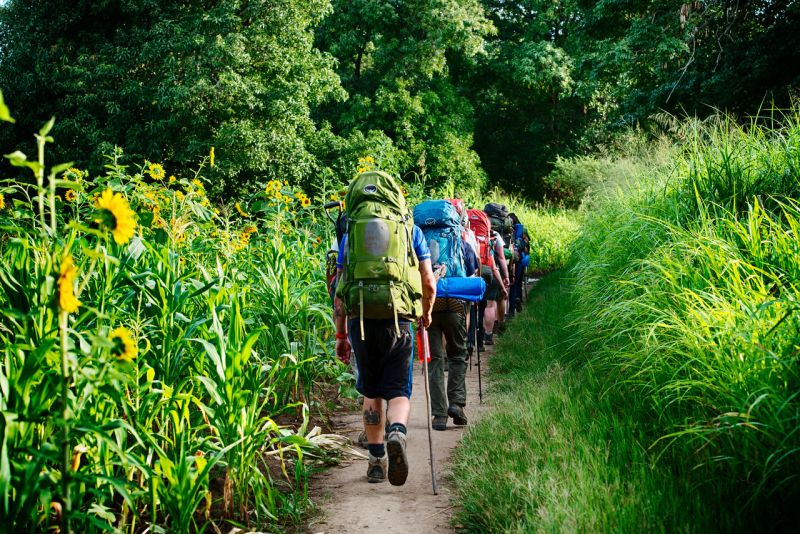 You will also get the opportunity to take part in a thrilling trekking expedition, where you will learn bushcraft and survival skills. You'll sleep under the stars, visit Ruaha National Park, and trek through some spectacular landscapes, leaning about conservation issues as you go.
Environment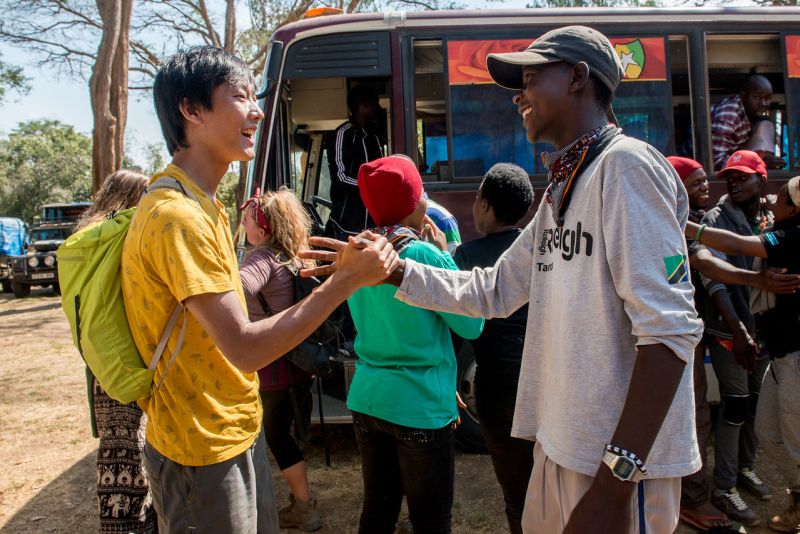 You could also work on an environment project, where you and your team will help with reforestation. As well as planting tress yourselves, you'll also work closely with local communities to help raise awareness of these important issues.
4. Tanzania is packed full of adventure activities
If you've had your trekking and safari fill and you're looking for an adventure fix, then you'll pleased to know that Tanzania has many adventurous activities on offer.
Scuba diving and snorkelling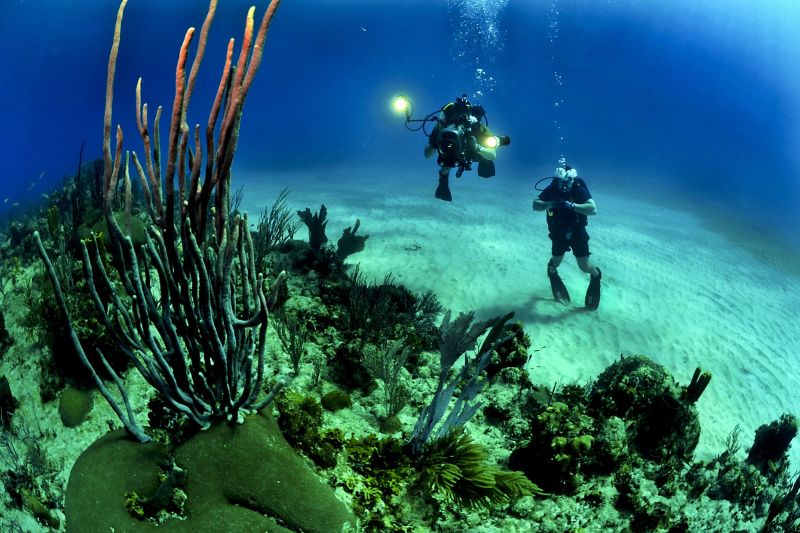 Tanzania is famous for the Serengeti and incredible game animals, but if you head to the coast and dive down into the blue you'll also find a whole new colourful world of life to explore. You'll be amazed by what lies beneath and the underwater scenery is simply breathtaking.
Quad biking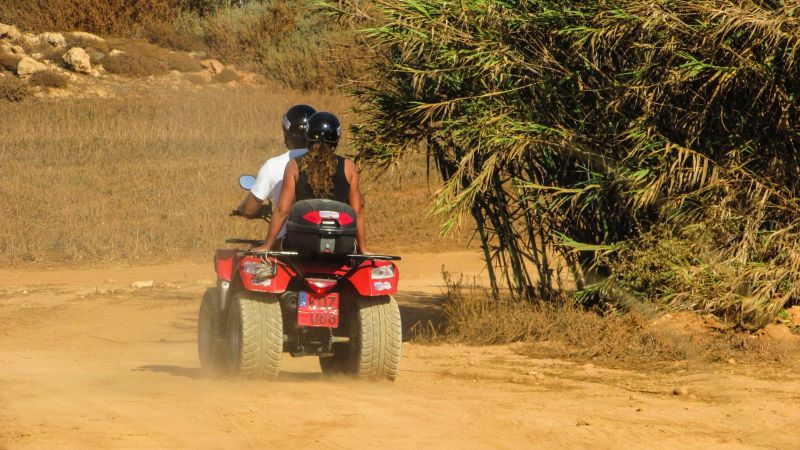 Quad biking is a brilliant way to inject a little adrenaline into your Tanzanian trip, you'll have endless fun as you blast around rugged off-road trails. Some quad bike companies also offer you the opportunity to explore small nearby villages and meet the friendly locals on your journey.
Balloon safaris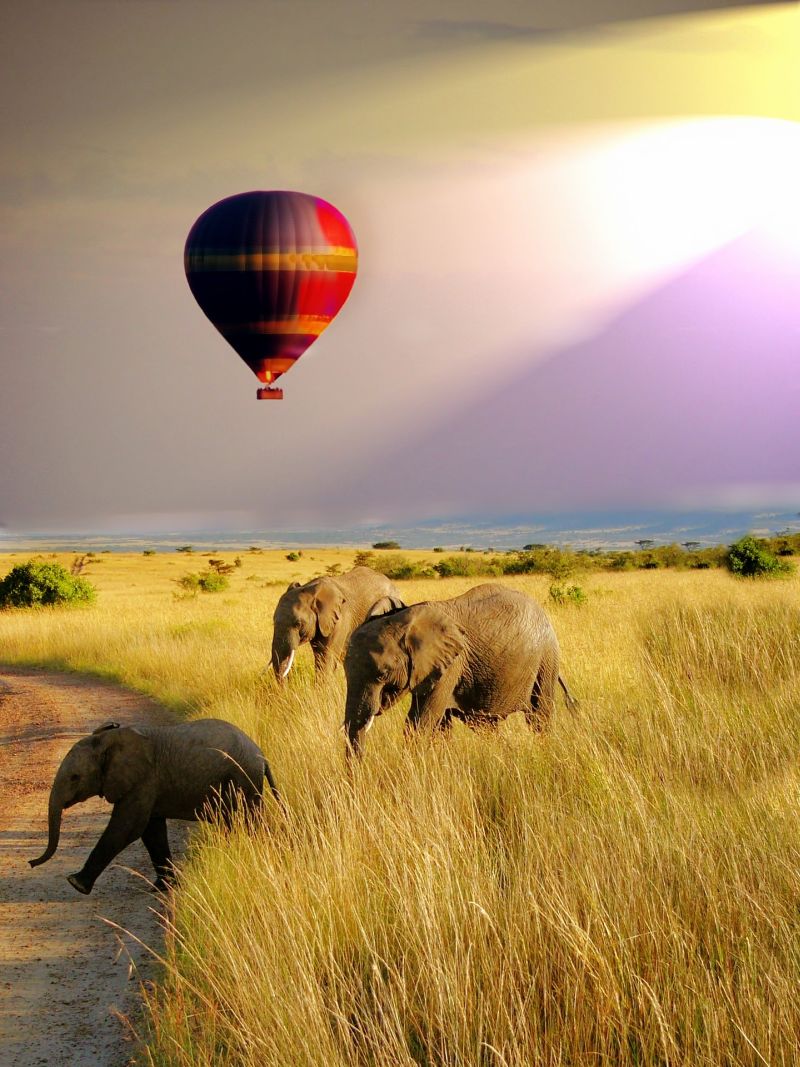 Get the best view of Tanzania's beauty and wildlife by taking to the skies and experiencing the thrill of a hot air balloon ride. Some companies even offer champaign and a full English breakfast, alfresco, for you to tuck into once your feet are firmly back on the ground.
Raleigh International offer unforgettable, once in a life-time volunteering projects in Tanzania and the organisation is always looking for new people to join them on expeditions. By joining a Raleigh International expedition in Tanzania, you'll have the opportunity to take part in three extraordinary projects in different locations; community, environment and adventure. To find out more visit www.raleighinternational.org.