As 2016 rolls around it's about time for us all to look excitedly toward our travel plans for the year.If you're anything like us you'll be dreaming of a huge adventure which will last for months, but reality says otherwise.
But don't worry, with cheap flights and short travel times there are loads of options available meaning you can get your adventure travel fix in many a long weekend. To help you out, we teamed up with KE Adventure Travel to find you five epic adventure-packed short breaks that are perfect for 2016.
Jump on a plane for a few hours and you'll find yourself stood on African soil with an epic four-day adventure ahead of you. Mount Toubkal is the highest mountain in North Africa at 4,167m and as you stand on the summit you'll be blessed with views across the spectacular High Atlas Mountains.
The climb itself can actually be completed in just two days meaning there will also be time to explore the colourful souks of Marrekech, an experience in itself. And yes, it can all be done in a long weekend!

Love snow and being in the mountains? Cross country skiing in Italy could be just for you and what's brilliant is that you can get a taste of it in an epic five-day adventure.
Val Ferret (near Courmayeur) is an ideal location for it too with a network of pisted cross country ski tracks and Gran Paradiso National Park nearby. Expect stunning views of Mont Blanc and a big improvement in your skiing.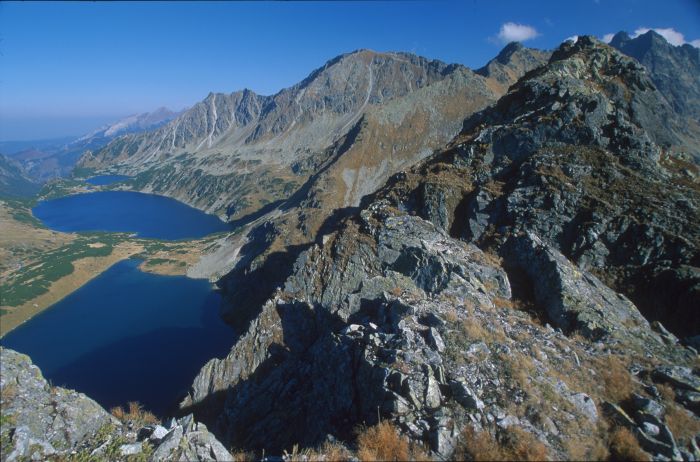 The Tatra Mountains are ideally located for hikers in the UK with a short flight all that is between us and an amazing weekend of hiking. Not only are there superb views to take in but you'll also get a great introduction to scrambling and High Tatra trekking – especially in your ascent to the summit of Rysy (2,499m), the crown of the Polish High Tatra.
This is a brilliant option for an early-2016 short break. Head out to Chamonix while the snow is still in its prime and explore pristine, snow-covered forests and majestic Alpine peaks.
It's certainly not an experience you'd forget in a hurry. Especially as you take in the best of the Chamonix Valley and the gorge and frozen waterfalls of the Berard Valley. Even the spectacular summit of Le Prarion (1,969m) is there for the taking during this five-day adventure.
Eastern Europe isn't always the first area that comes to mind when you think of amazing hiking locations, but write it off at your peril.
The Perin Mountains in Bulgaria offer some brilliant experiences including the summit of Vihren (2,914m) and Kotelo (2,908m), plus a fantastic introduction to via ferrata on the remarkable Marble Ridge. With visits to Rila Monastery (a UNESCO World Heritage Site) and the colourful capital of Sofia you'll be amazed at how much you can achieve in just four days!
For more information about these trips or to get signed up, head to www.keadventure.com.
Intro photo: M + M Photographers