Welcome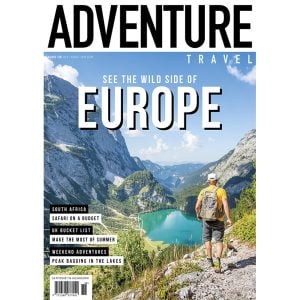 If you're looking to reach an audience who are passionate about adventure, outdoor activities and travel then you've come to the right place.
Wired for Adventure and our print magazine Adventure Travel have been inspiring readers and helping advertising partners since 1995.
We know what it takes to connect, engage and make a success in the adventure, outdoor and travel industries and we are committed to passing on that knowledge and expertise to you. Our aim is to make every penny of your marketing budget count.
Print – Online – Social
Combine our print, digital and social media reach and you can gain access to the largest UK audience who are passionate about engaging in outdoor and adventure activities both at home and overseas.
Magazine – 83,000 readers per issue
Website – 300,000 unique hits each month.
Social Media – over 200,000 reach per week
Advertising – Content Marketing – Social Media
CONTACTS
If you'd like to advertise in Adventure Travel magazine or discuss a digital and content marketing plan please contact Vicki on 01789 450 000 or contact [email protected]