The choice between breathable or waterproof outdoor clothing has scratched many adventurers' heads over the years. What happens if I'm adventuring in the rain? Do I choose soaking or sweaty?
As textiles have advanced, this choice has become much easier, but keeping waterproof clothes breathable and breathable clothes waterproof is more technical than you may think.
Over time, the Durable Water Repellent coating on your waterproof clothing will wear off due to dirt and abrasion. This causes waterproof clothing to 'wet-out' (start absorbing water), feel heavy and lose breathability, as water vapour cannot escape. If water vapour cannot escape, a build-up of condensation on the inside of the coat can occur, and this will make the wearer feel clammy and cold.  Simply machine washing with standard detergent may leave behind residue that attracts water. And once a garment 'wets out' you can say hello to sweaty adventures. In fact, if your outer layer takes on water, it can lose up to 70% of its breathability.
That's why it's so important to look after your waterproof kit. You can't have breathable without waterproof and vice versa. If you're reading this and have no idea where to start when it comes to proofing and caring for your rainy-day gear, then fear not. This guide, made possible by waterproofing experts Nikwax, will show you where to start. Whether it's your new suede shoes or your extreme-weather technical gear, it is easier to keep them breathable, flexible and waterproof than you may think.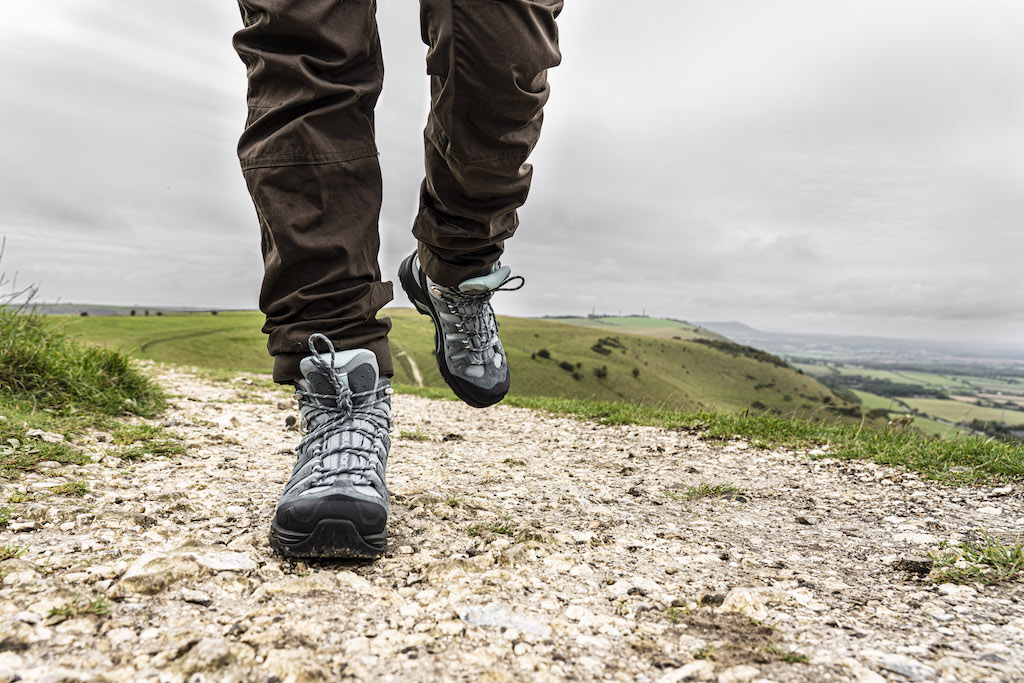 Clean is Queen 
First thing's first, clean clothes are water repellent clothes. It seems a daunting task to keep your waterproof clothing clean. After all, isn't half the point of it to get it dirty? Unfortunately, dirt both attracts water and masks waterproofing. This not only means you'll be getting wet, but also cold, as breathability is reduced too.
The easiest way to get clean is with a technical waterproof fabric safe detergent. Like I mentioned, regular detergent can badly affect water repellent fabrics so it's best to stick to the proper stuff. Nikwax have a tonne of them for all fabrics, like their 'Tech Wash', that you simply throw in your machine and wash according to the care label.
For shoes, it is a similar story. Wash off loose dirt with water and shake off any droplets, then pick up a waterproof safe cleaner, like Nikwax's Footwear Cleaning Gel (suitable for most shoes), and apply generously. Nikwax started life as a waterproofing wax for leather boots in 1977 so you can trust that by now they've nailed the formula.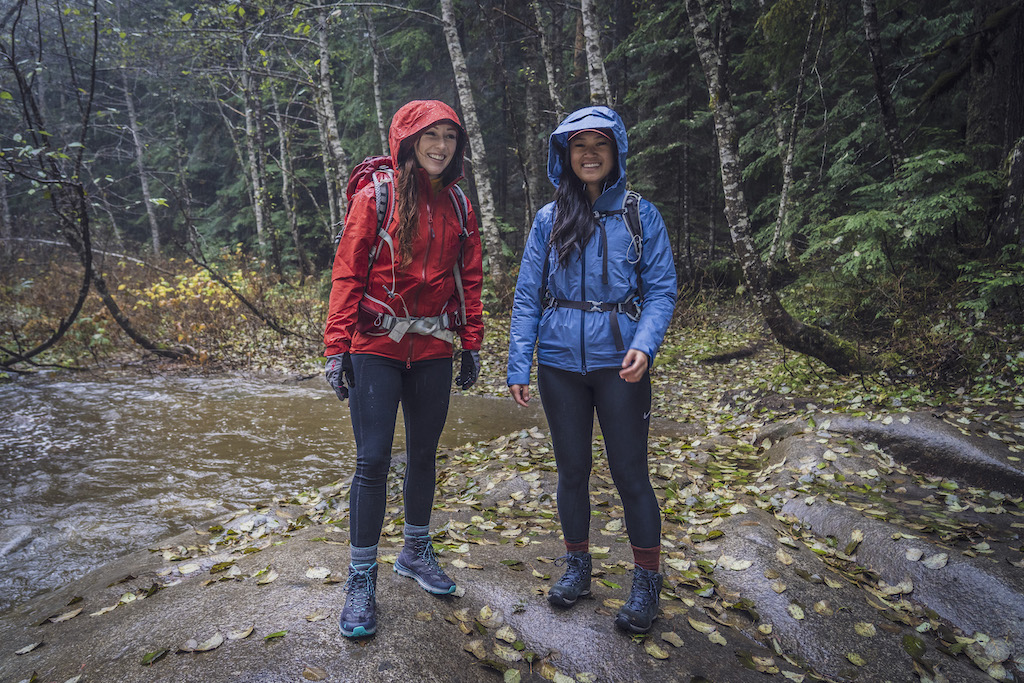 How to Waterproof Boots
with Nikwax's Footwear Cleaning Gel and Proofing Products  
There are products to waterproof any and every type of footwear. From leather to fabric to nubuck and suede, you can protect them from mud, puddles and rainy days. It is especially important to waterproof your shoes before an adventure so your feet stay dry and can breathe. Bonus – Breathable footwear can mean a much smaller risk of getting blisters.
Using leather as an example, the tanning agents that give leather shoes their structure, support and anti-microbial properties are lost when they take on water. This lack of support can be dangerous on long hikes and it's never nice to have sweaty feet at the best of times. With Nikwax, you can instantly solve this issue and keep your favourite adventure footwear performing better for longer.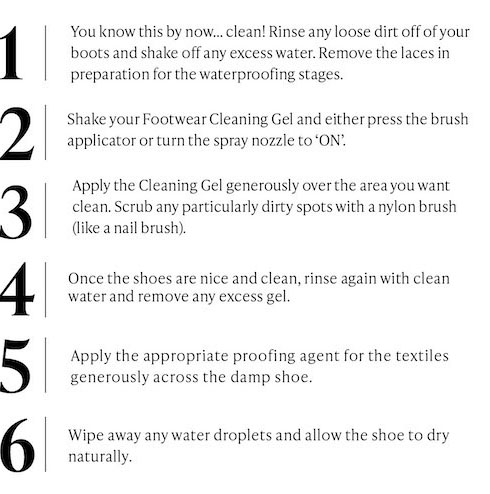 How to Waterproof Jacket
with Nikwax's Tech Wash and TX.Direct
Nikwax's technology is like no other when it comes to waterproofing. It is designed to waterproof clothes while reviving breathability. As the elastic molecules of Nikwax's TX.Direct cling to each individual fibre, (including on tapes, seams and cords), it leaves the natural spaces between them open. Therefore, the garment remains breathable and flexible. It also doesn't require heat to work, which equally helps retain the performance of high-tech outdoor gear. The cherry on top? It's PFC free, so it won't harm the environment either.
You can take care of and waterproof your garments without a washing machine. Head to Nikwax's website for guides on doing it by hand.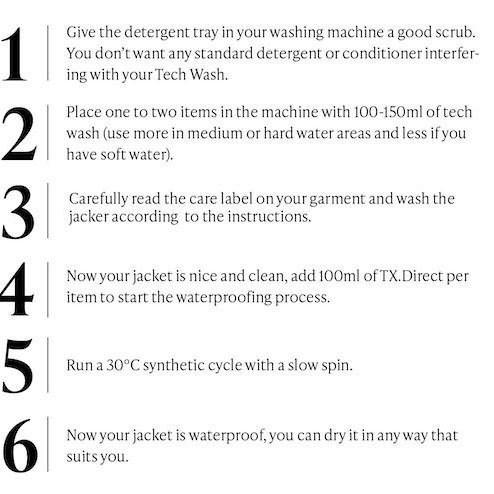 Nikwax and the environment
Enjoying the outdoors doesn't need to cost the earth: Nikwax have been outdoor industry leaders in producing sustainable aftercare since 1977. All of their products are water-based and have never used PFCs. Their bottles are made from 100% recycled plastic and are recyclable. As part of Nikwax's continuing commitment to both people and planet, all of their operational carbon emissions are balanced and 1% of turnover is pledged to social and ecological causes.  ​
By caring for your outdoor clothing and gear with Nikwax, it will last longer meaning less waste which also helps the environment and saves you money.
Nikwax has a cleaning and waterproofing product for every material from Down Jackets to backpacks. To find out more visit www.nikwax.com.