The Peak District truly is an adventurer's playground. Its rugged hills, jagged rocks, and epic scenery make it the go-to place for anyone wanting to kickstart their pursuit of freedom.
Covering 555 square miles and stretching across five counties in the heart of England, the Peak District is full of opportunities for adventure. And to help you make the most of Britain's first ever National Park, we've teamed up with leading outdoor brand Musto. So, read on for plenty of inspiration and ideas when it comes to your next (or even your first) visit.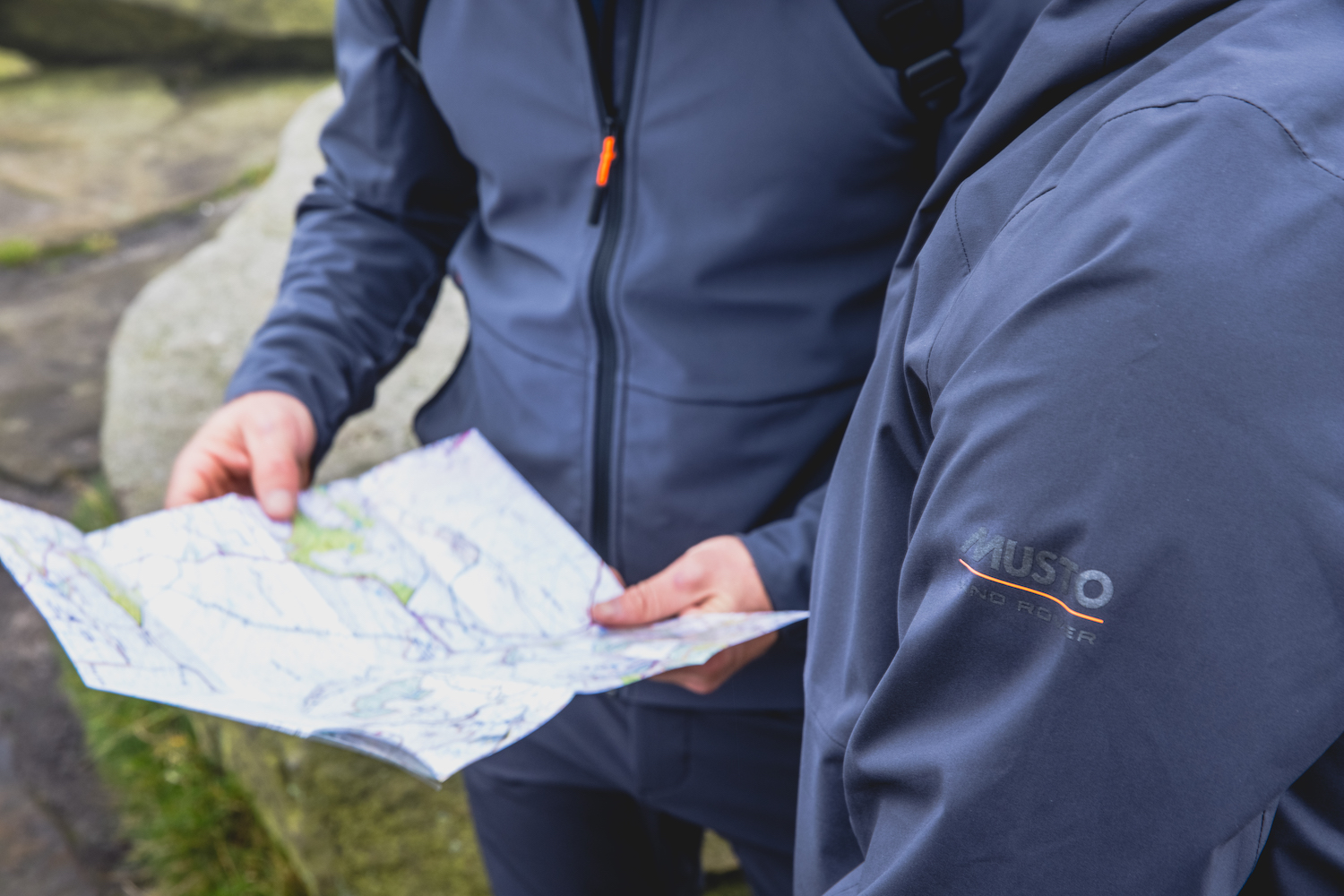 An adventure in the Peak District allows you to fully reconnect with nature. But you'll need to be kitted out in gear that's designed to perform in all types of conditions, especially wet weather. With this in mind, look out for a handy kit list at the end of your guide; one that's guaranteed to keep you warm and dry on any of your adventures.
First, though, let's consider some of the activities on offer in the Peak District. Whether you're after a hike, a climb, or even a spot of caving, we've got you covered.
1. Hiking at Kinder Scout
At 636m, Kinder Scout is the highest summit in the Peak District. And from the top, you can enjoy stunning vistas and even mystical rocks pools said to be inhabited by mermaids!
Look out for Kinder Downfall on your hike too, a waterfall that's always impressive and the perfect spot for a photo or two.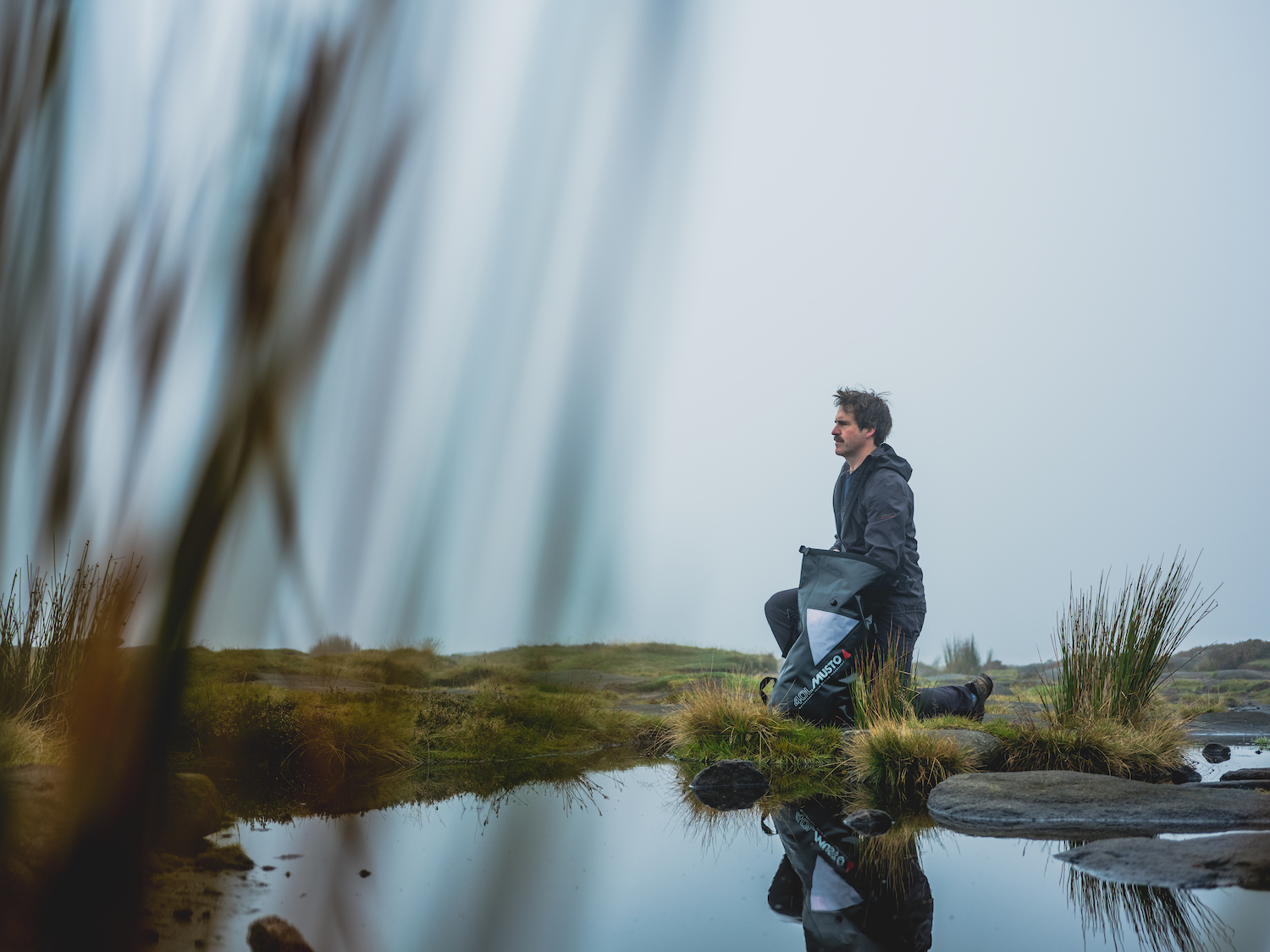 2. Climbing at Stanage Edge
Stanage Edge is without doubt one of the great climbing spots in Britain. But it's surely the connection to the legendary Robin Hood that makes it such a unique adventure experience. Because it was in a now collapsed cave at Stanage Edge that Loxley's famous hero is said to have hidden when he had to keep a low profile!
You'll definitely be glad of a warm jacket and gloves here, especially when the weather's cold.
3. Cycle from Millers Dale Station
Originally built in 1863 and active until 1967, this now disused station is a real jewel in the Peak District's crown. Even better, there's a superb 21-mile circular bike route you can take from the station's car park. Glorious views and perfect picnic spots are found throughout.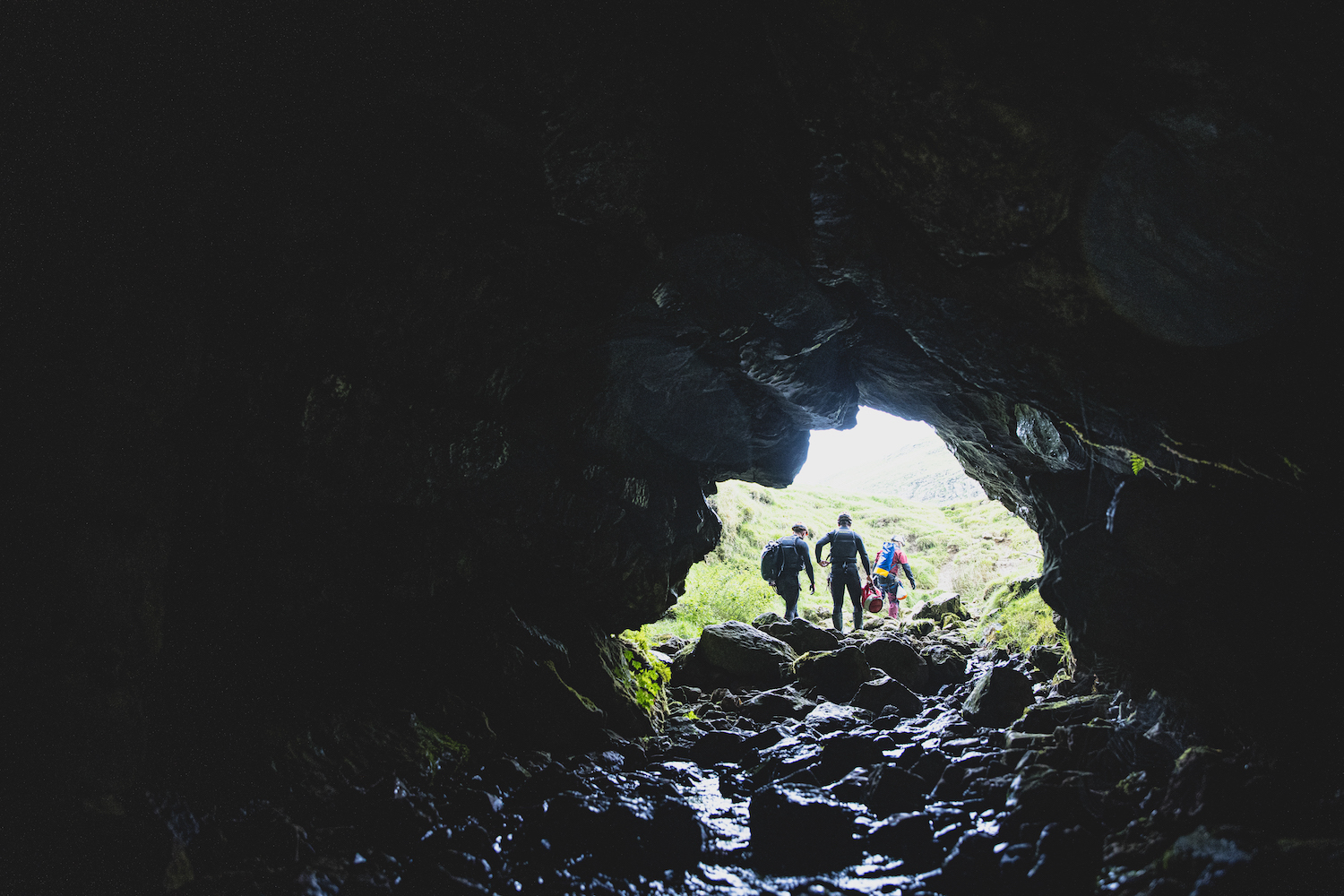 4. Caving at Giant's Hole
Near Castleton in Derbyshire you'll find the ominously named Giant's Hole. One of the deepest cave systems in the Peak District, it offers up a variety of things to both see and do. The cold, damp air and winding passages guarantee unforgettable experiences, while water that gushes from any number of tributaries that meet at Giant's Hole only add to a feast for the senses.
5. Abseil at Garland's Pot
In the midst of Giant's Hole, you'll also find Garland's Pot. A sheer drop into the abyss, it's ideal for those who want to lend their hand to a spot of abseiling. Because as you descend into the darkness, you're able to explore places and scenery rarely viewed by others.
You'll be thankful for having a windproof wetsuit at Garland's Pot, as the cold can get pretty biting so far down…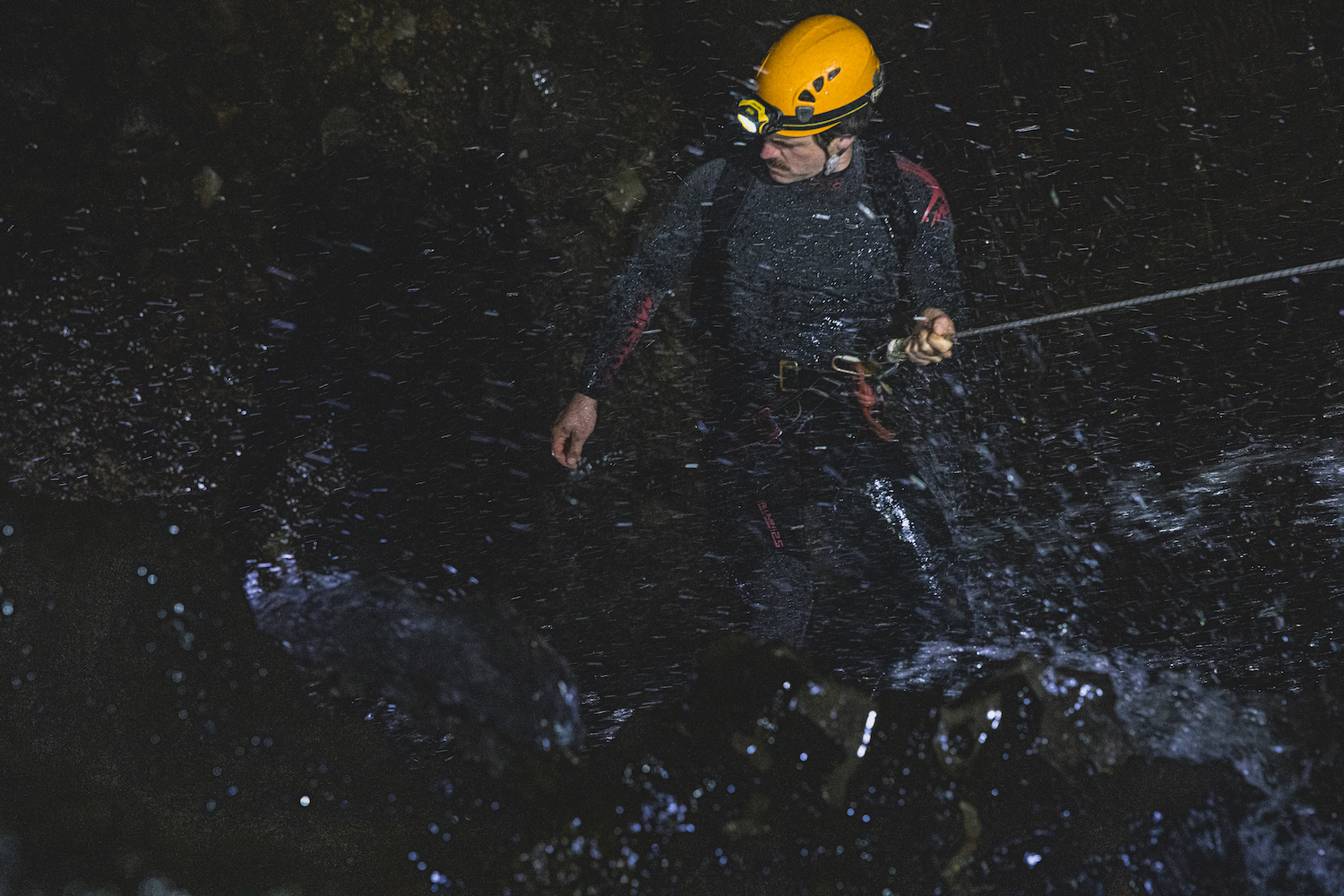 Your Peak District Kit List 
The Peak District is one the UK's best adventure spots, boasting everything an outdoor enthusiast could ever want. But when you head up high or delve deep underground, you definitely need the right gear. Gear that keeps you comfortable, dry, and protected from any elements the Peak District can throw at you.
Built on 50 years of cutting-edge engineering, Musto knows a thing or two about making performance outdoor clothing. This hand-picked kit list contains everything you need for your next Peak District adventure – one that's sure to make your trip memorable and full of fantastic experiences.
Wetsuit
The Flexlite Alumin Top (2.5mm) is an excellent way to keep both dry and comfortable. Made from what Musto call super-stretch neoprene, it lets you move freely and keeps you warm at the same time thanks to its clever Alumin Thermal Rebound, which reflects your body heat back onto you. Even better, the seam-free underarm design means you won't get any chafing, so your skin will always feel good when back on dry land. Pair with the Base Flexlite Alumin Pant (2.5mm) for optimum performance.
Jacket
With its superior waterproof design, Musto's X Land Rover PrimaLoft Parka is your ideal companion in the Peak District. You can say goodbye to any weather worries with its adjustable hood. And you'll definitely be glad of the 2-layer shell fabrication, because the improved air circulation really lets your whole body breathe.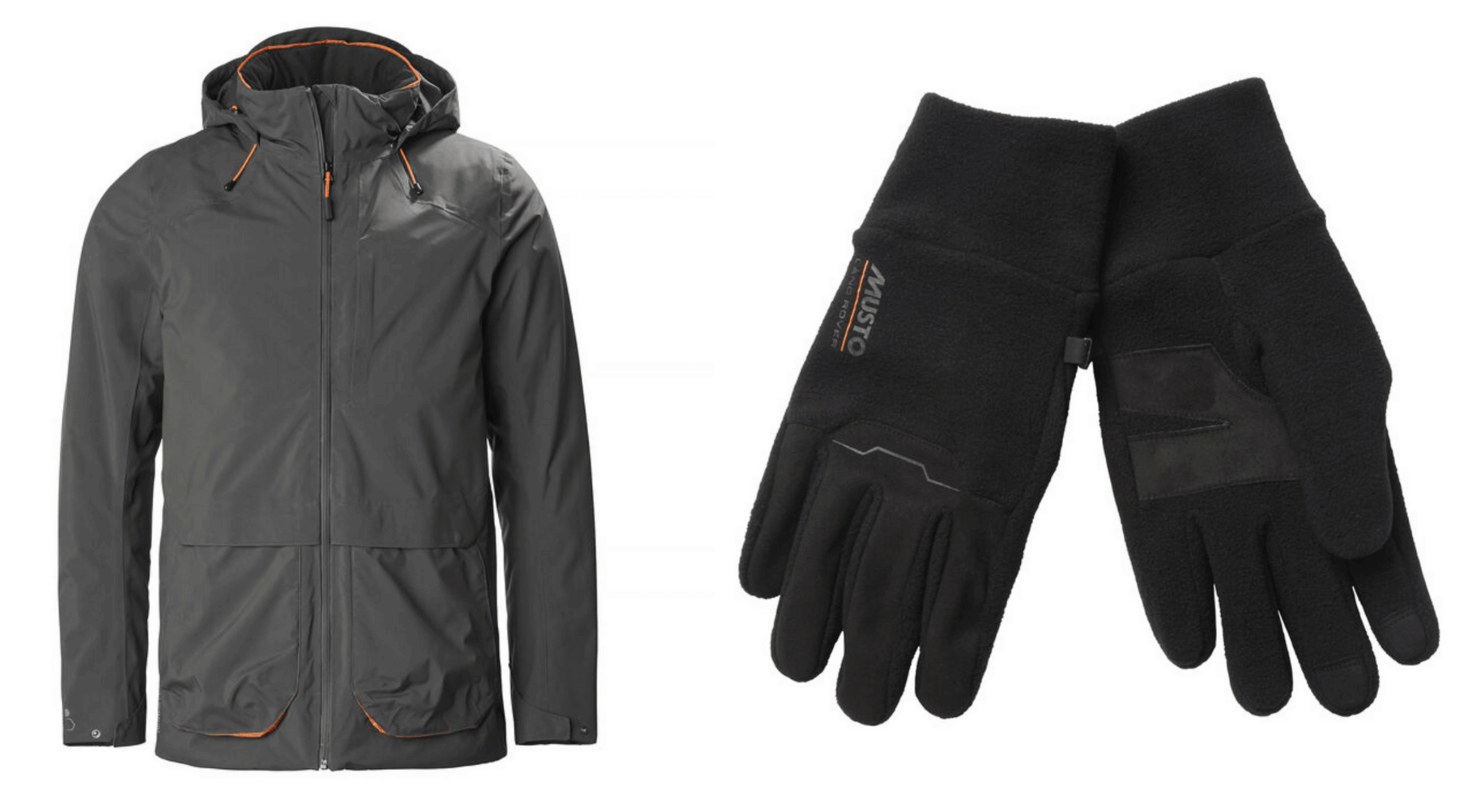 Gloves
When it comes to protection for your hands, look no further than the Musto X Land Rover PT Glove. Something called Polartec fabric provides you with a soft, breathable finish. And two conductive finger pads also allow easy access to your phone. Telling the time, taking a photo, or checking those all-important fitness credentials has never been more straightforward.
Dry Bag
Let's face it: nothing's worse than finding out your clothes are soaked through at the end of hard day's adventure. But with Musto's Waterproof Dry Backpack 40L, this is a thing of the past. The heat-sealed seams mean your belongings and any unruly water are kept well away from one another. And thanks to its grab handle, any lifting and carrying can be done in complete comfort.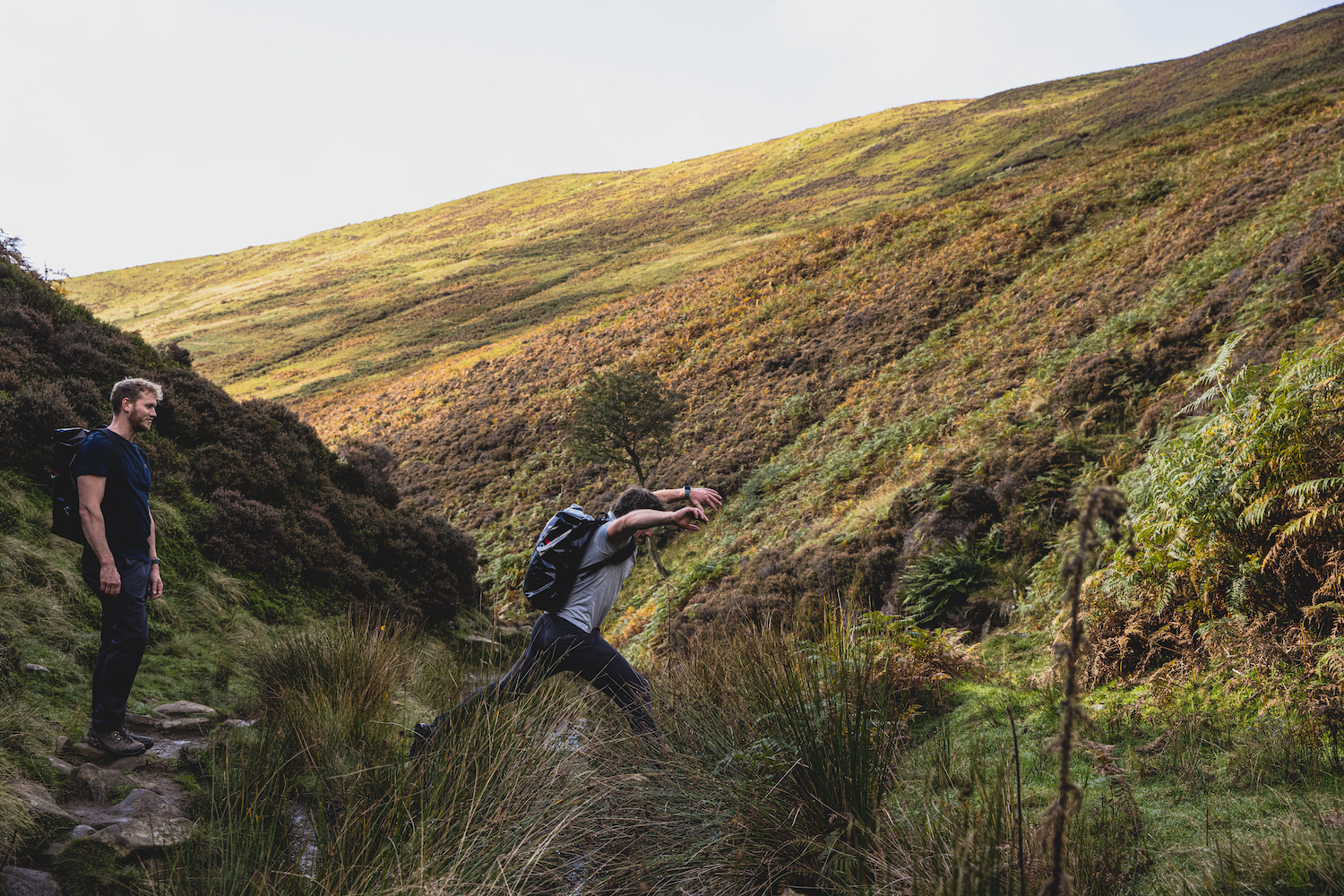 Find your Peak District today
Whether it's hiking up Kinder Scout or abseiling into the depths of Garland's Pot, the Peak District is ready and waiting for you. So, get planning and then kit yourself out with all the gear you need at www.musto.com.
Photo credits: Harry Kenney-Herbert